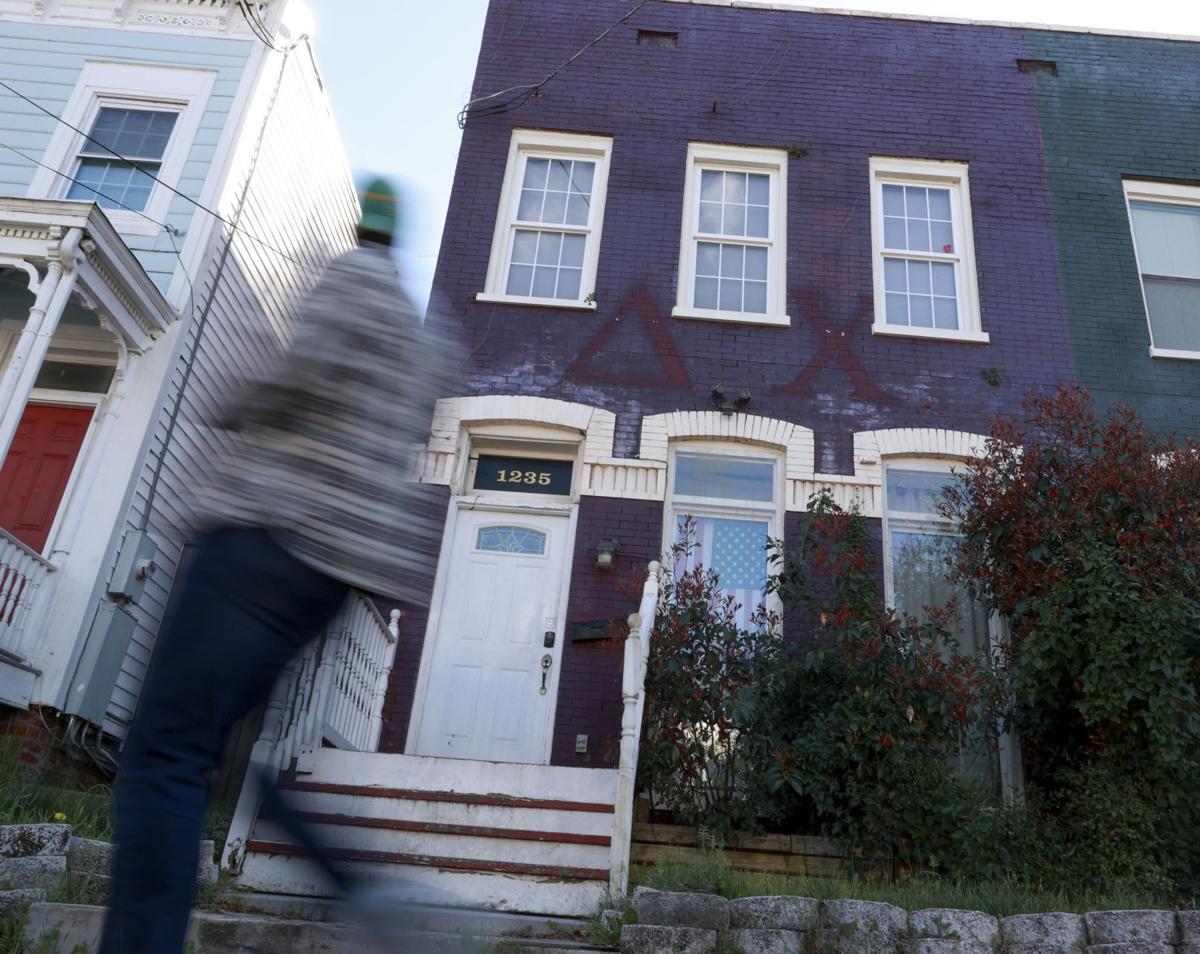 Virginia Commonwealth University said it will ban alcohol at fraternity and sorority events, publish instances of misconduct online and pause new-member recruitment, the results of two investigations of university Greek life following the death of a student from alcohol poisoning in February.
The two reports released Monday, one by consulting firm Dyad Strategies, the other by VCU itself, conclude that there are concerns about hazing and binge drinking at VCU and that university staff has struggled to address them. But they also concluded that VCU is not an outlier compared to other universities, and that its Greek organizations generally provide a healthy culture and positive experience.
Dyad did not attempt to interview members of Delta Chi, the fraternity that was expelled from the university in June following the death of Adam Oakes, who was found dead the morning after a fraternity party.
Students told The Times-Dispatch that Delta Chi parties were unsafe for women because they risked sexual assault. An investigation by the newspaper found that Delta Chi faced discipline in each of the past seven years it was active on campus and that it risked suspension more than other fraternities.
Because its members did not participate, it's impossible to say conclusively whether the fraternity was an outlier, Dyad's report stated. Dyad did not interview the fraternity's members because the culture of the former chapter was outside the scope of the review, said Gentry McCreary, CEO of Dyad Strategies.
Not including Delta Chi was a shortcoming of the report, said Courtney White, Oakes' cousin.
"It was not inclusive of all stakeholders," she said.
The immediate remedies planned by VCU don't address the deeply rooted problems of alcohol and hazing, White said. Publishing fraternities' wrongdoing and delaying rushing until students are older are suggestions she has made in recent months.
Students told the newspaper that a culture of binge drinking permeates Greek culture. They told Dyad strategies that hazing is common, too. One said it happens "all the time."
"Students expressed that most fraternities and some sororities have their own issues related to hazing, and a group that was fully free of any hazing would actually be the outlier on VCU's campus," one student said in the 65-page report.
Members of the community perceived Delta Chi as having a problematic culture of hazing, the report said. And the findings suggested Delta Chi was not an outlier.
The report cited a need to control alcohol at big-brother activities. The night Oakes died, he was attending a Delta Chi party where he was introduced to an older member of the fraternity who served as his big brother.
Alcohol too often is served at recruitment events, which is against the rules. One chapter adviser said "we need to take a more serious look at traditions and the role of alcohol and unsafe behavior in the new member process."
Currently, organizations can register with the university to host an event that serves alcohol, such as a date function or semiformal. In the 2018-19 school year, there were 41 registered events that served alcohol, according to the university. But unregistered social events are common, VCU staffers told the firm.
What constitutes a sponsored social event that requires registration should be clearer, and the policy should be strictly enforced.
Delta Chi was accused of serving alcohol at recruitment events and of not registering other events that included alcohol. That led to the fraternity receiving a four-year suspension in the summer of 2018. But Delta Chi hired a lawyer who argued that the punishment was not commensurate with the alleged violations. VCU reduced the suspension to one year, and Delta Chi returned in the fall of 2019.
Most fraternity and sorority members are under the age of 21 anyway, VCU's report said. At the beginning of the 2020-2021 school year, 75% of them were underage. By the end of the school year, 53% of them were still younger than 21. Underage students can be tempted, allowed or encouraged to drink if alcohol is served at an event.
"Allowing alcohol at social events where it should be reasonably expected that a substantial majority of the members are below the legal age to consume alcohol places those members at risk," VCU wrote.
Fraternities need to find ways to appeal to students beyond simply social events. One parent said Greek organizations "don't provide anything other than parties" and lack depth and outreach to high-achieving students.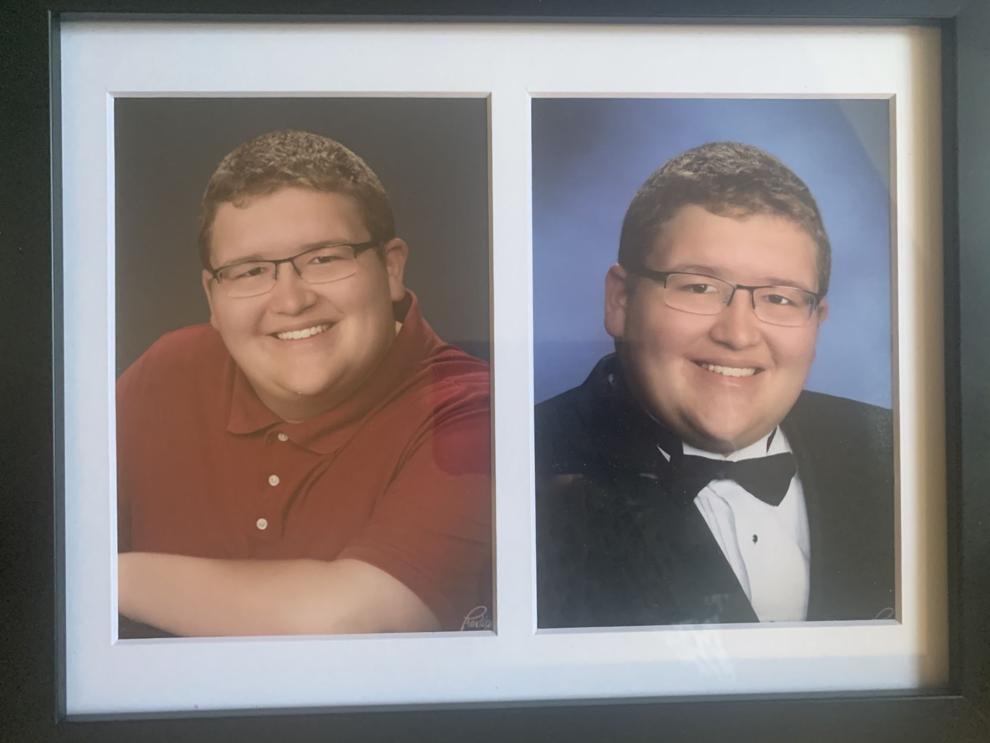 Dyad also found fault with how VCU handles claims of hazing. The university's investigation and adjudication of allegations needs improvement, the report stated. The misconduct process is confusing, lacks clarity, has no clear home and no clear lines of authority and is managed by multiple offices.
Staff turnover has been "constant." Twice, the entire fraternity and sorority life staff turned over in a six-month period.
Universities should choose to be all-in or all-out in terms of their relationship with fraternities and sororities, Dyad wrote. But VCU is in the awkward position of being half-in, invested enough to make itself aware of the risks of fraternities and sororities, but not invested enough to fully manage those risks.
There's an inconsistent approach to preventing and investigating hazing. Claims are investigated inconsistently, lacking promptness and thoroughness.
VCU said it will restructure its office of Fraternity and Sorority Life and hire a director by this fall. It will identify development and advancement opportunities for staffers. Dyad recommended moving the office out of the student activities department and to experiential learning, alongside departments like career services, study abroad and leadership development.
Hazing is a national problem, the firm wrote. VCU is not alone in having to overcome challenges associated with the fraternity and sorority experience.
But according to a survey of 253 fraternity and 304 sorority members — about half the Greek community — VCU scores better than its peers in lower consumption of alcohol by fraternity members, healthier attitudes toward sexual assault, lower victim blaming and lower motivation toward hazing.
Sorority members self-reported significantly higher rates of alcohol consumption, and both fraternity and sorority members reported less of an emotional connection and sense of obligation to their organizations.
VCU reported greater openness to diversity and inclusion, yet Dyad still pointed to those as areas in which the university can improve.
The social culture of off-campus housing needs to be addressed, Dyad said. There needs to be a proactive police presence in neighborhoods where social events take place. Dyad suggested forming a "joint fringe patrol" of Richmond and VCU Police to monitor the fringes of campus.
A neighborhood association leader who spoke to Dyad said Richmond police don't show up for noise complaints and VCU police are too often non-responsive. VCU police don't patrol the areas where social events take place and show up only if there's a noise complaint, the report said.
The report cited a "general lack of engagement with and oversight of the students and social activities happening in these neighborhoods."
Dyad recommended fraternities and sororities have recognized off-campus housing. Often, unofficial houses are passed down from one group of members to another.
(804) 649-6109
Twitter: @EricKolenich