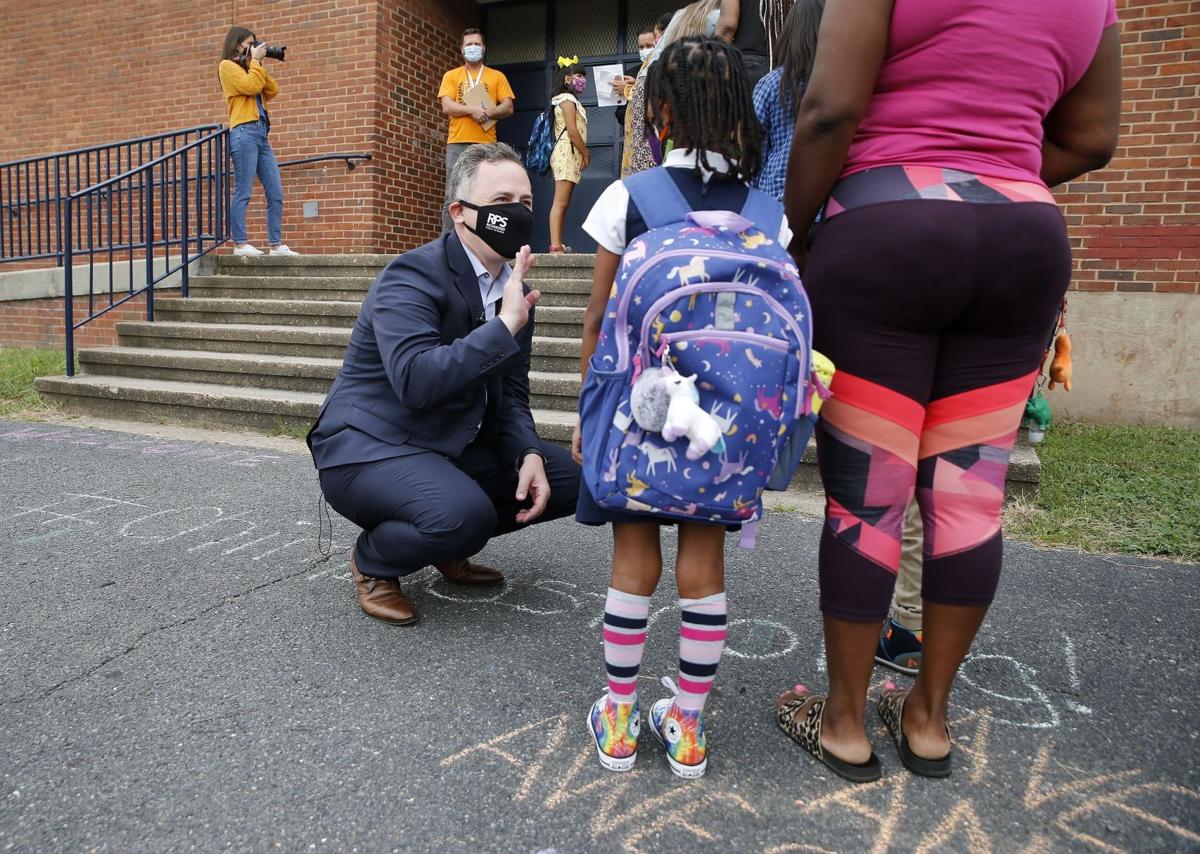 Fearing that Richmond Public Schools employees are on the "brink of burning out — even leaving," Superintendent Jason Kamras has announced that the school system will be closed the entire first week of November, including two days "in the interest" of employees' mental health.
Richmond schools already were slated to be closed Tuesday, Nov. 2, for Election Day, as well as Thursday, Nov. 4, for the Diwali holiday, and no classes were scheduled Friday, Nov. 5, because of parent-teacher conferences. Now schools also will be closed Monday, Nov. 1, and Wednesday, Nov. 3, for mental health days.
"Over the last couple of weeks, I've heard directly from dozens of teachers, principals, and support staff about how stressful this year has been," Kamras said in a letter to the RPS community released Wednesday night. "Many have shared that they're on the brink of burning out — even leaving — and it's only October.
"Some of the stressors are beyond our immediate control. Chief among these is the toll that COVID-19 has taken on our community. Many staff members are still mourning the loss of loved ones; others are still caring for those who are ill. In addition, many spouses and life partners of our employees have lost their jobs and are struggling to find their footing.
"After very careful consideration, I made this decision because I think it's essential for our employees' mental health," Kamras continued, noting the short notice he was giving families. "And because of their mental health, I worry about significant staff absences on [Nov. 1 and 3], which could make it very difficult for us to follow our COVID-19 distancing protocols, putting student and staff health in jeopardy."
Kamras went on to state that some stressors are within the control of RPS, listing three factors: Doing too much, not enough time and students "exhibiting significant trauma from the past 20 months."
Kamras announced several changes to address each of those three stressors.
First, there will be no new programs, initiatives or curricula divisionwide.
"If something's not already in place, it won't be added this year. Period," he wrote. "In addition, I've asked the Leadership Team to think through ways we can scale back on non-essential activities. We need to do less, better."
Second, in the interest of getting back more time, Kamras announced 100 additional lunch monitors to help free up teachers so they can have duty-free lunch times. Kamras also said he authorized school principals to "make any necessary changes to hold independent teacher planning time more sacred. This means more flexibility with coach meetings, collaborative planning meetings, and so on."
As for the student trauma, Kamras said he intends, with the School Board's consent, to reallocate $3 million of the system's federal relief funding to increase support for the mental health of students.
"Students are exhibiting significant trauma from the past 20 months, and we need more support to help them. I wish I had a quick fix for this one, but I sadly do not," Kamras wrote. "Many of our students faced multiple pandemics before COVID-19: poverty, racism, gun violence, and more. The last 20 months have only exacerbated these. While we've already invested millions this year for additional mental health clinicians and other supports, we need to do even more."