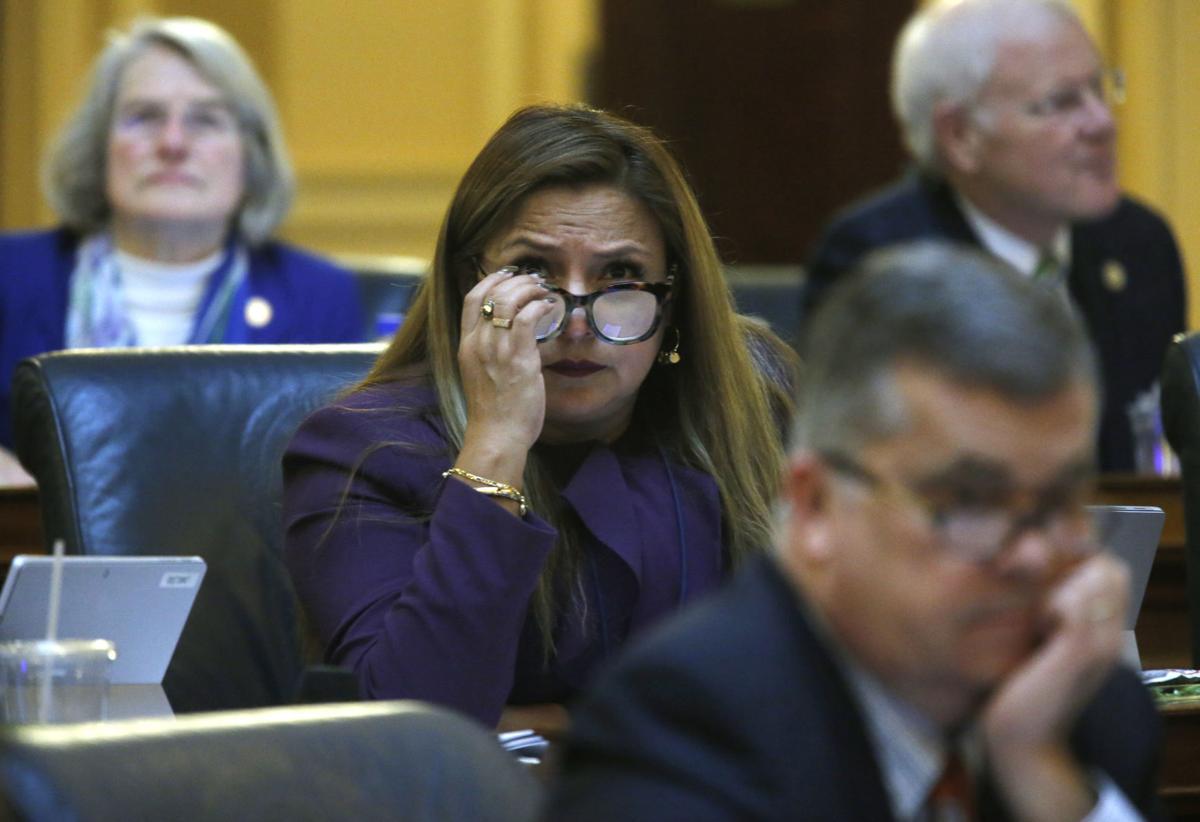 Richmond Public Schools teachers breathed a sigh of relief then filled the room with cheers when the Richmond School Board voted 8-1 this week to approve collective bargaining.
The move made RPS staff the first in the state to gain collective bargaining rights since its prohibition in 1977 by the Virginia Supreme Court.
The School Board that was overwhelmingly supportive of collective bargaining has four members who've been educators, including current chairwoman Cheryl Burke, who spent four decades in Richmond schools. The historic vote earned the audience a congratulations from Superintendent Jason Kamras, who was in favor of allowing a union but will be on the other side of the bargaining table once contract negotiations begin.
But School Board members also may have violated the state's open meeting laws during a debate over unions, when the chair of the board called a recess and three members huddled in conversation during the recess. It's unclear what they were discussing, but Megan Rhyne, an open government advocate, says that even a huddle can raise suspicion. Burke and the School Board's attorney did not respond to multiple requests for comment on the matter.
Before negotiations can begin, RPS staff must certify an organization to be its official representative as the union: it will likely be the Richmond Education Association, which has acted as the advocating body for staff in the district for decades.
Negotiations are where the real work will begin, supporters say.
"The need for collective bargaining was here prior to the pandemic," said Katina Harris, the president of the local educators union, the Richmond Education Association. She also added that she feels hopeful that the administration and the REA can work collaboratively to meet the needs of students.
Teachers across all four Richmond-area school districts have reported feeling burnout before the halfway mark of the school year, the first full year of in-person learning during the COVID-19 pandemic. With a reported shortage of substitute teachers, they hope that collective bargaining will be the beginning of an uphill battle to fix the conditions. In RPS, the burnout prompted Kamras to close the district for a week last month to give teachers and staff a mental health break.
Keri Treadway, a teacher at William Fox Elementary who once served on the board of the Richmond Education Association, said she hopes collective bargaining will be a solution to burnout. One portion, she said, is a part of a typical teacher contract that calls for teachers to complete "other duties assigned," which can turn into staff doing duties they didn't sign up for.
"We've had retention problems forever, but part of it is ... people are quitting. Not because of the kids, but because of the adults that make the decisions," Treadway said in an interview. "This is our chance to actually feel like we have a voice because especially with this pandemic, it's exacerbated all of the feelings we've had for so long."
Some of those feelings, Treadway said, include teachers wondering whether they have the capacity to stay in education, which could put further strain on a teacher shortage that has been in the making in Virginia for years.
While the Richmond School Board was overwhelmingly supportive, the Virginia School Boards Association, the nonprofit that advocates for Virginia's school boards, took a legislative stance against collective bargaining. The organization, which took marching orders from its Delegate Assembly, made up of representatives from school boards in Virginia, cited poor outcomes for Black and Latino students, and the fact that the state's school boards can't levy taxes.
A study from the Yale Law Journal claims that long-term effects of collective bargaining can usually increase the achievements of high-achieving students, while simultaneously lowering outcomes for low-achieving students. Part of the argument, critics claim, is that collective bargaining can unintentionally provide protections for ineffective teachers.
Stephanie Rizzi, the 5th District School Board representative who introduced collective bargaining alongside Kenya Gibson and Shonda Harris-Muhammed, said she wants to examine the financial impacts of collective bargaining during budget season.
"I do think that teachers need more money," said Rizzi, an educator herself, in an interview. "Let's examine our budgets, make sure that we are prioritizing the things that need to be prioritized. Make sure we're cutting fat, make sure we're not wasting money anywhere."
She also said that while she hasn't had personal conversations with Richmond City Council members, she hopes the City Council plans to support and fund the right to negotiate contracts.
Some council members are developing legislation to let city employees collectively negotiate union contracts.
As city police officers and firefighters have been clamoring for better pay, citing high turnover and vacancies, 8th District Councilwoman Reva Trammell last month submitted preliminary paperwork to introduce a collective bargaining ordinance for all city employees. The draft ordinance says the city would recognize individual unions associated with police, fire and medical emergency personnel, skilled labor and trades, professional staff and administrative and technical employees.
"This is something that needs to be done," Trammell said in an interview. "We need this now more than ever before."
Mayor Levar Stoney, according to his spokesman, is also in support of collective bargaining for public sector employees.
"The Mayor supports collective bargaining and has discussed collective bargaining with council members and relevant stakeholders," said Jim Nolan, the mayor's press secretary. "As for RPS, the Mayor congratulates Richmond's educators [on] becoming the first in the Commonwealth to gain collective bargaining rights."
While Richmond's School Board has been clear for more than a year on where it stands on collective bargaining, the move may not be as easy in other localities. More collective bargaining campaigns in neighboring localities could be forthcoming.
Boaz Young-El, a Virginia Education Association UniServ director who oversees the unions at Maggie L. Walker Governor's School, Henrico, Charles City and New Kent, says the key to achieving collective bargaining in those units would be "making sure we get an accurate temperature check of political powers."
"It's no secret that the laws aren't friendly to labor," Young-El said. "But that being said, I think it's a testament to the desire of Richmond Public Schools as an employer to give their employees a choice in the matter, which is what we don't often see."
The Chesterfield Education Association, for example, may have a harder time persuading its mostly conservative School Board to pass collective bargaining. CEA President Christine Melendez says employees in Chesterfield are hesitant to join, with just 1,600 members out of around 8,000, she says. She said she hopes that what RPS was able to accomplish can be done in Chesterfield soon.
"I think that Richmond having achieved what they did is a really good first step, because now when we approach conversations with school board members, at least in the Richmond area, we can say, 'Hey, this is the approach that they took; we would be willing to sit down with you and take a similar approach," she said.
She added: " 'And know that if we don't approach this soon, you're going to lose your employees to Richmond.' "
(804) 649-6948
Staff writer C. Suarez Rojas contributed to this report.