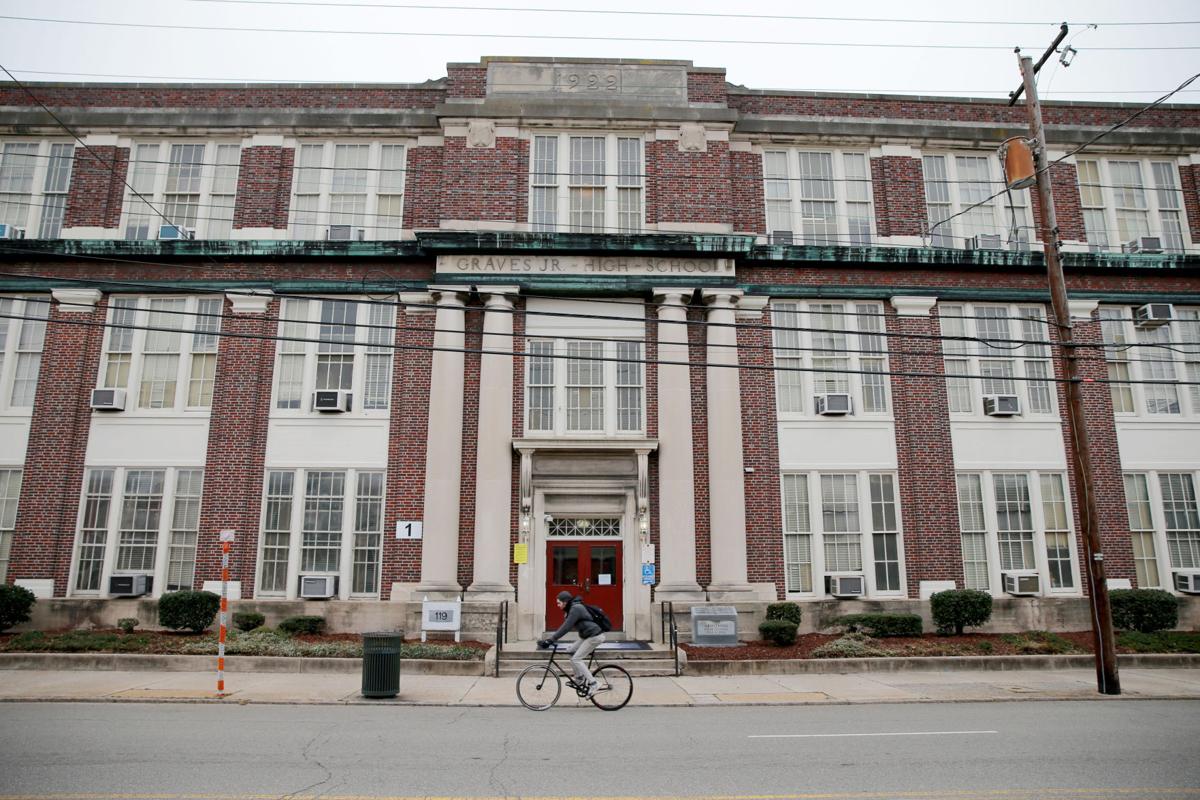 The Richmond School Board will move forward with a new $1.68 million contract with a for-profit company for services at the Richmond Alternative School, known as the Spartan Academy.
On Monday, the board voted 7-2 to continue services with FullBloom, formerly named Camelot Education, with board members Liz Doerr and Kenya Gibson dissenting.
The original contract with Camelot is set to expire this year, so RPS put out a request for proposals on contract services in April. The for-profit company, based in Texas, was brought on in the 2016-17 school year to work with middle and high school students who struggled with discipline.
The rationale behind the administration to continue contracting services with the company, as opposed to bringing the program in-house, was an uptick in academic results and positive school climate indicators, according to a presentation Monday night.
Mariah White, who represents the Spartan Academy as the 2nd District School Board representative, said she was impressed by the progress made by the alternative school. She voted in favor of continuing the partnership, a diversion from her 2nd District predecessor, Scott Barlow, who dissented on the contract last year.
"This shows me positive results," White told Lamont Trotter, the principal at Spartan Academy, during the meeting. "You can't put a price on that. You can't tell a parent that $1.6 million, $2 million makes a difference when their older child is crossing that stage, or their first child is crossing that stage. I am impressed, I support this, and I will continue to support this as long as you keep graduating them."
Still, some School Board members hesitated.
"I wasn't prepared to vote on a major contract with a private school provider that has had issues with referrals to law enforcement in other localities," said Doerr, the 1st District board member, in a statement after Monday's vote. "I am excited about our work to re-envision what alternative school looks like for RPS, and I hope we can continue to engage the community in this important work."
During the meeting, Gibson noted the vote was at least the third time she felt there wasn't advance notice to weigh the final decision, despite asking the administration for more time.
"What I'm particularly disappointed with in terms of the repeat is this scenario of having to vote on this at the very last minute," she said. "I implored the administration to allow more time for this discussion, because it's an important one. These are our students who are more vulnerable."
RPS began partnering with Camelot Education in 2016 to serve middle and high school students with discipline issues, but received push-back from community advocates concerned about a detailed list of abuse allegations from other localities with which the company contracts.
In 2017, Slate, an online magazine, detailed allegations against Camelot Education where behavioral specialists cursed at students, used physical force to control them, and disproportionately referred those students to law enforcement in other localities. Richmond's alternative school wasn't mentioned in the 2017 report.
The next year, the company settled out of court in Chicago over bid-rigging, the Chicago-Tribune reported in 2018.
Kristin Reed, an organizer with Richmond For All — a Richmond-based education and issues advocacy group — has pushed for the end of the contract. She said she shares concerns about a for-profit company running a public school.
"I think the biggest concern that I and others have is a model that treats disciplinary actions as a for-profit franchise. I don't think anybody should earn profit off of the fact that our students have some of the highest disciplinary referrals in the state," Reed said in an interview. "It really bothers me to use public money for for-profit services, which means that there's always some spending we're doing that doesn't go to support our kids, it goes to earn profit for shareholders, and that's inappropriate."
There haven't been any reports of abuse at Richmond's Spartan Academy, and Superintendent Jason Kamras' administration says they've seen incredible results from choosing to partner with FullBloom.
Chief Academic Officer Tracy Epp, during the meeting, noted that academic scores and school climate indicators at the alternative school have improved since contracting out services.
Law enforcement referrals have fallen to under 25 instances in 2019-20, down from more than 200 in 2016-17 when RPS serviced the school itself. State test pass rates have also risen, from a 19% pass rate at the alternative school to 66% in 2019-20. She also said that overwhelmingly, the staff at the school and the families who have children who attend the school, support the partnership.
FullBloom was the only company to bid on the division's monthlong requests for proposals, which closed May 17, according to Epp. The terms of the FullBloom contract are unclear.