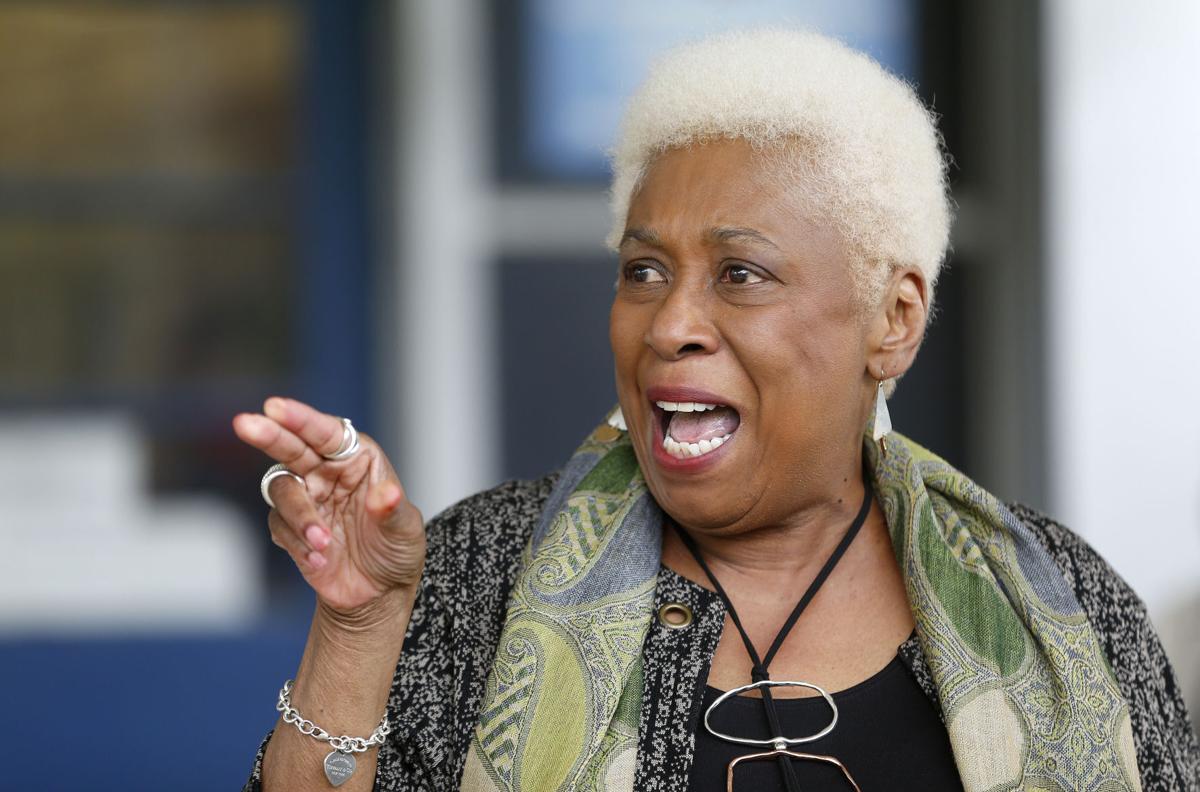 The Richmond School Board will be able to fund three positions to oversee building schools after all, thanks to an extra $5 million school leaders weren't anticipating in the budget the board adopted on Monday in a unanimous vote.
Those jobs will run the school system $500,000, according to the spending plan for the fiscal year that begins July 1. Questions swirled over the positions in recent weeks amid a broader debate about whether the city or school administration should oversee building schools.
A slender majority of the board voted last month to wrest the authority back from the city after sending its spending plans to the City Council, thrusting into uncertainty its capacity for undertaking a list of projects that includes rebuilding the aging George Wythe High on Richmond's South Side.
The schools' nearly $347.5 million operating budget increased by $16 million year-over-year, a bump administrators have said will foot the bill for the construction jobs and 3% raises for staff — up from the 2% permanent raise proposed by Superintendent Jason Kamras — among other things.
The new dollars will help pay for additional positions for COVID-19 learning loss recovery, officials said. Some positions, like 10 reading and math interventionists and eight new English as a Second Language teachers, originally were going to be funded with federal dollars, which expire in two years.
With the construction questions looming, Mayor Levar Stoney on Thursday sent a letter to the board asking to collaborate on the construction of Wythe. The high school, which was built in the 1960s, is visibly deteriorating, and the administrations of Stoney and Kamras both have said the resolution will inevitably push construction of Wythe back to 2027, from 2024.
The collaboration would involve hiring of a consultant and creating several joint teams to attempt completing construction by 2024.
First District School Board member Liz Doerr and 9th District School Board member Nicole Jones, who did not support the Schools Building Schools resolution, wrote their own resolution outlining the mayor's request, at least for the design of a new Wythe.
The same 5-4 majority who supported the Schools Building Schools resolution voted down efforts to introduce the plan on Monday; Stoney has said that to get Wythe built by 2024, a request for proposals for the design would need to be issued by June 1.
In an interview before the meeting, Doerr said she supports the board overseeing the school construction process, but thinks the resolution was passed too hastily by the slender majority.
The resolution was passed without a first reading or much community input aside from engagement on Third District board member Kenya Gibson's Facebook page, which detractors of the measure have singled out for criticism.
"Given all of the other competing priorities that we have right now, I don't think that now is the right time to completely revamp the way that we do school construction given that we're trying to reopen in an unprecedented year," Doerr said in an interview.
When her motion to discuss the construction of George Wythe failed, she criticized her colleagues who did not support it.
"I think it's extremely unfortunate that my colleagues do not want to discuss the construction of George Wythe," she said during the meeting. "I want the public to be aware, this means we are transparently not discussing George Wythe and a major decision that needs to be made by June 1st."
Gibson, who initially introduced the school building resolution, addressed Stoney's proposal in a written statement:
"The mayor wants us to believe this is a petty power struggle and remains adamant that the cost for those schools was reasonable," Gibson said of schools recently built in RPS at a cost of $140 million. "This is not a debate on whether or not politicians can collaborate. This is about fixing a broken system to get as many students as possible in functional buildings as soon as we can.
"We can't brag about getting one school built quickly if it costs us so much we have to hold on building another — and that's exactly what happened."
Also on Monday, Chief Academic Officer Tracy Epp told the School Board that preliminary graduation rates are significantly increasing, and dropout rates have decreased significantly. The administration projects an 85% graduation rate, up from 71.6%, naming RPS as the district with the lowest graduation in the state. This could move the division away from this title.
Of note, some of the largest increases were among Latino students, who had the lowest graduation in RPS last year with just 33% of them graduating on time.
In a 5-4 vote, the board also changed start times for the entire school division, which would require elementary school students to begin school at 7:45 a.m., middle schoolers to start at 8:15 a.m. and high school students to begin at 8:45 a.m. Administration officials said they sought the changes to afford older students more sleep and to allow more after-school enrichment activities for elementary students.