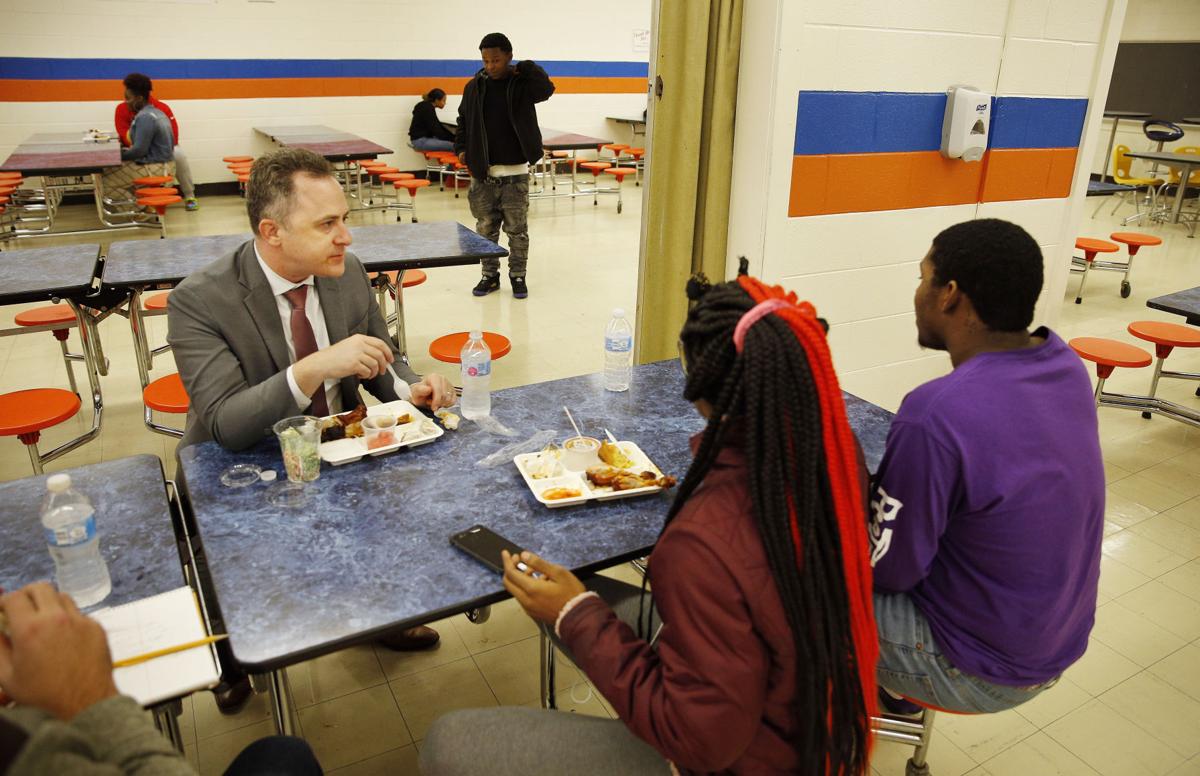 With consensus from the city School Board, Richmond Public Schools is shortening the virtual school day after complaints from parents and teachers wary of too much screen time.
The decision followed weeks of pressure from families overwhelmed by conditions they said were hard on kids and from some teachers who questioned whether longer days were developmentally appropriate, especially for younger students.
The revisions cut lunch to 30 minutes and shortened the regular school day by an hour for all grade levels. Many requested that the regular day look more like a current Wednesday schedule, where students have a half day that ends before lunch.
Teachers have shared that students become exhausted as the day wears on.
For younger students, there is no recess, which Chief Academic Officer Tracy Epp said she hoped wouldn't be an issue.
"There's a natural tension in trying to solve one piece (of the schedule) while not upending another piece," Epp said during the meeting. "We certainly think time for recess is very important. Our assumption is that it would be available in the afternoon given that we are ending the day earlier."
The system's decisions must comport with attendance requirements from the Virginia Department of Education; RPS is under a memorandum of understanding with the agency, which means they don't have much room to miss compliance.
VDOE requires 990 hours of instruction time a year, with various hours required in core classes like math, reading, science, and social studies, depending on grade level. With that, Epp said it is important that the School Board revisit the schedule at some point in the semester to make sure the district is compliant.
When the year first started, most students across grade levels — including kindergarteners — ended the school day at or after 3 p.m.
Board member Jonathan Young said he hoped the changes would reduce afternoon fatigue that teachers and students have reported, but that a one-size-fits all schedule might not be the best route for the district.
"We should be deferring to the folks in the buildings," he said in an interview. "I think that we should be encouraging multiple schedules... I think the administration in their proposal is trying to achieve that."
Education specialty publication Edweek reported an analysis by JAMA Pediatrics that showed while "educational screen content is associated with better language skills," no matter how educational the content, higher amounts of screen time can be harmful for language development.
Kamras planned to implement the revisions two weeks from Monday, but the system will work to roll it out sooner, at the wish of the School Board.