The bill passed unanimously, and Courtney White rose from her bench in the upstairs Senate gallery to hug her uncle, Eric Oakes. Then the bill's sponsor, Sen. Jennifer Boysko, D-Fairfax, ascended the staircase from the Senate floor and embraced them both.
The Senate approved a bill known as Adam's Law 38-0 on Wednesday afternoon, signaling a need for hazing prevention training at Virginia colleges. It comes in the wake of the death of Adam Oakes, a 19-year-old Virginia Commonwealth University freshman who died last year.
"This is huge," said White, Adam's cousin. "It's like the first positive thing since his death that's happened where we feel we can truly make a positive change."
Oakes died of alcohol poisoning following a Delta Chi "big brother" party in February. He was 19.
Authorities charged 11 members of Delta Chi with misdemeanor charges of hazing and giving alcohol to a minor. One has pleaded guilty.
Since Adam Oakes' death, his family has worked to prevent another tragedy. They met with Boysko throughout the past year to craft a bill that would change how fraternities and sororities confront hazing.
The bill requires colleges provide a hazing prevention curriculum and have advisers train students in person. Students need more than a webinar through which they can mindlessly click, White said. Oakes' family has offered to help create and facilitate hazing prevention materials that colleges can use. White has researched hazing for a dissertation she is writing for a doctorate in education at Marymount University.
"We hope to be a part of the solution," Eric Oakes said.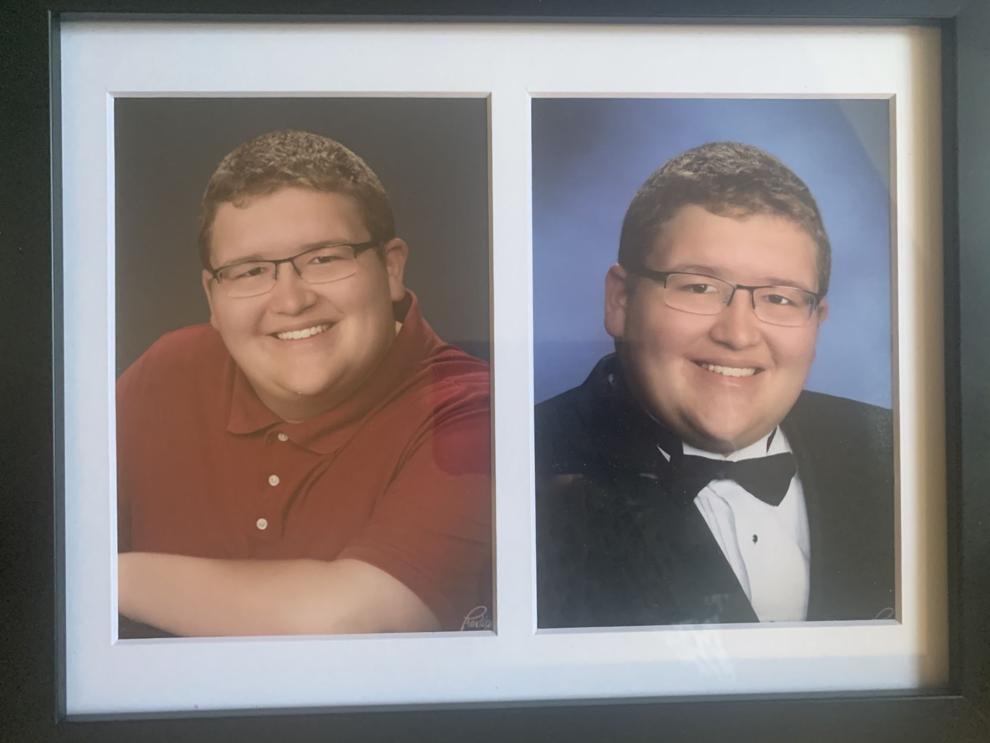 When students think of hazing, they often consider physical requirements, like being made to run, White said. But being told to drink or share embarrassing memories can be hazing, too.
With this bill, students who report instances of hazing will be given immunity.
The bill requires colleges, both public and private, to publish their student organizations' violations of the code of conduct online. Some colleges, including Cornell University, already do this.
It also requires colleges to report information about their student organizations to the Piazza Center for Fraternity Sorority Research and Reform at Pennsylvania State University, which compares the performance of universities and organization headquarters across the country. Virginia will be the first state to require its colleges participate, White said.
White and Eric Oakes hope Wednesday was the first of several milestones. Boysko has filed a separate bill that would make hazing a felony if it results in bodily injury or death. That bill hasn't received a hearing yet. Currently, hazing is a misdemeanor punishable by no more than one year in prison.
"I'm optimistic, though," Boysko said. "This is a really serious problem."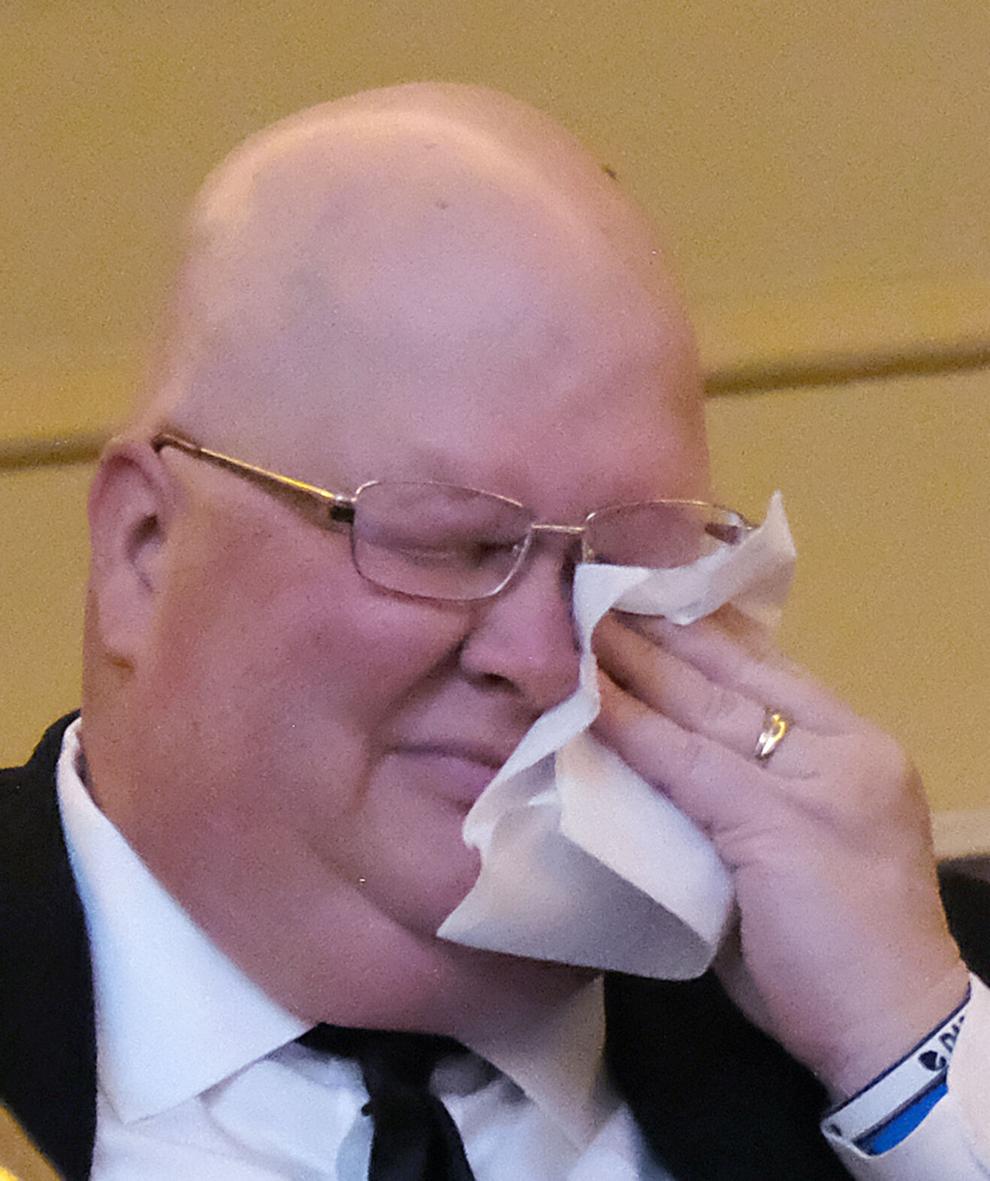 There are also two bills in the House of Delegates identical to the Senate bills.
Several colleges have expressed their support for Adam's Law, and no senator has voted against it — though some have abstained or declined to vote.
Sen. Chap Petersen, D-Fairfax City, who voted for the bill, hesitated in a subcommittee hearing, saying young adults should be given the opportunity to make decisions for themselves.
College students need help making the right decisions, White said, which is why advisers are there in the first place.
"Is some kid's mistake worth my cousin's life?" she asked.
Oakes didn't choose the size of the bottle, and he didn't purchase it. Oakes and his big brother, Andrew White, had to finish a 40-shot handle of Jack Daniel's together, a prosecutor has said.
"Kids aren't choosing to drink 40 shots of Jack Daniel's in a single sitting," White added.
Boysko made two amendments to the bill after it was presented. The original version required an adviser to be on the premises for all organization activity, and it would have forbidden chapters from choosing former members as advisers. Colleges felt those requirements weren't feasible.
The Oakes family hopes to reform fraternities and sororities beyond the scope of Adam's Law. They want to end big brother ceremonies, in which new members meet their "big brother" in the fraternity. These ceremonies are among the deadliest in the entire fraternity process, White said.
"Why does big brother night or big sister night have to happen?" White said.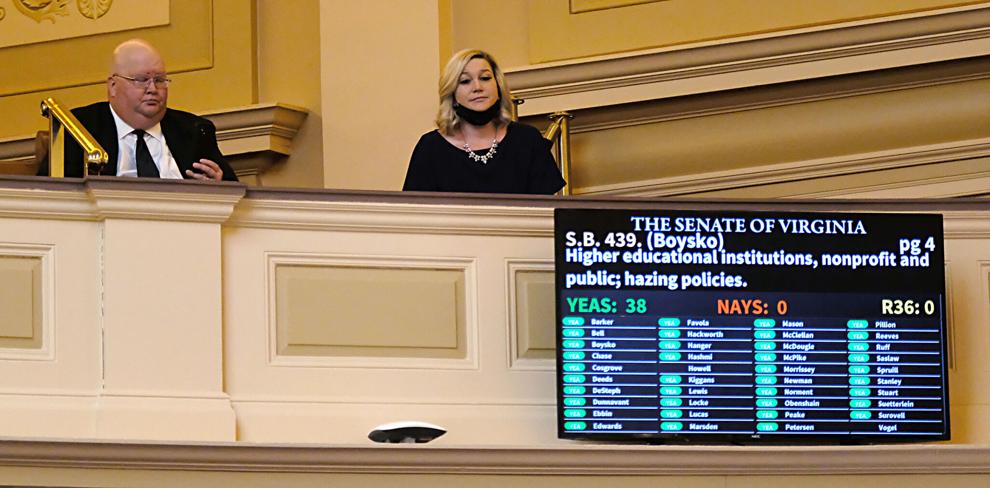 Fraternities should stop the practice of family drinks, in which one older brother passes down an alcoholic drink to a younger brother. And older students need to stop pressuring pledges to drink or complete tasks for more senior members.
"The entire pledging system needs to go," Eric Oakes said.
Some college students have called for an end to the Greek system. But Eric Oakes would like to see fraternities return to their original mission of leadership, brotherhood and camaraderie. Not beer-soaked parties.