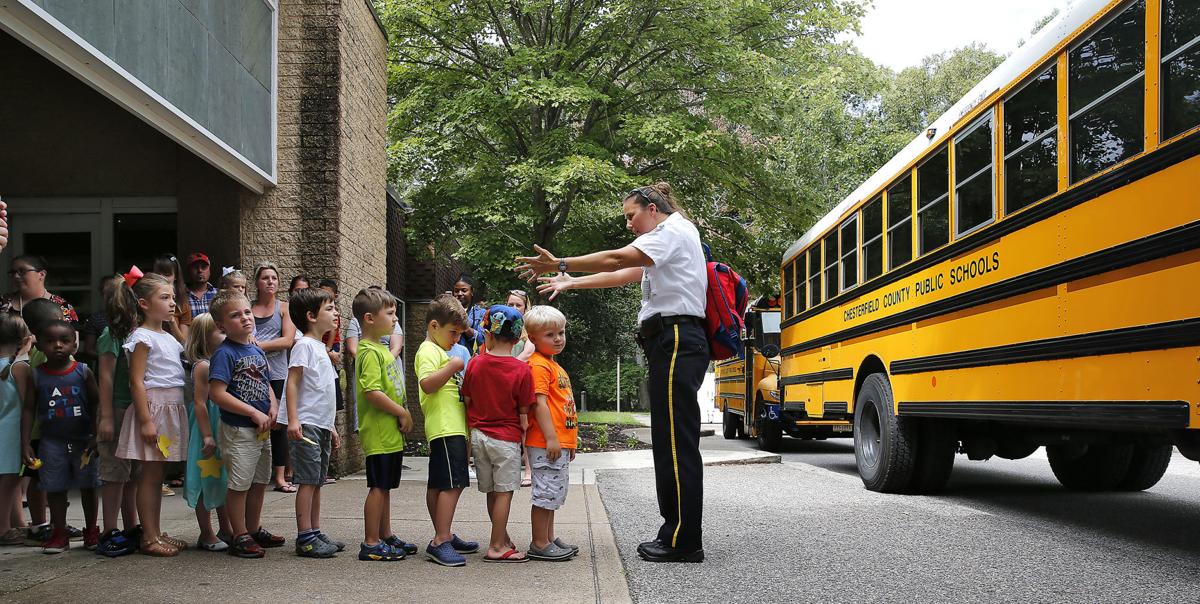 The ability to delay kindergarten enrollment in Virginia combined with the coronavirus pandemic that has upended schooling for the past year, has created an uptick in the state's youngest learners not starting their public education on time.
Delayed kindergarten enrollment, also known as redshirting, is an annual occurrence, but the coronavirus pandemic has contributed to the process. Redshirting, normally sought out by families who are white, affluent and have sons, is when a child delays starting kindergarten for one year.
"It is this idea of giving kids the gift of time, the idea of giving them another year to develop, grow and play and potentially be in a less structured environment will allow them to get more out of it down the road," said Daphna Bassok, an associate professor of education and public policy at the University of Virginia.
Bassok, who recently studied Virginia's prekindergarten and kindergarten enrollment rates from fall 2019 to fall 2020, found that statewide kindergarten enrollment is down 13%.
In the Richmond area, Chesterfield County Public Schools had the biggest drop, with 650 fewer kindergartners this year.
There are mixed results as to whether delayed enrollment has positive or negative impacts on long-term learning. However, this year is not an ordinary year of redshirting, Bassok said. Teachers need to be prepared next fall for exacerbated gaps in the skills young learners have as they enter school, compared to previous years.
"There's likely to just be a huge amount of variation in the kinds of skills kids come into school with next year relative to a typical kindergarten cohort or a typical first grade cohort," Bassok said. "I think teachers are going to see groups of children who had such different early childhood experiences this year and such different exposure to early literacy and early numeracy."
Teachers will also have students whose families were faced with food insecurity, stress within the home and a lack of resources during the pandemic.
Even this school year, gaps are showing, including with reading levels for kindergartners and first-graders. Conducted in the fall, Virginia's Phonological Awareness Literacy Screening data showed that 27% of kindergartners and 28% of first-graders were at a high-risk for reading failure by the time they reach third grade.
"It's a three-year arch to catch up for the one year we lost," said Jason Sachs, director of early childhood education for Boston Public Schools.
To address the learning gap from COVID-19, the district expanded its summer programs last year and plans on doing the same this year. From there, better assessment and better diagnoses are necessary to see where students are at.
Boston saw a 10.7% drop in kindergarten enrollment from October 2019 to October 2020. But the decline isn't fully attributed to COVID-19 as the district has seen a decline for years, as immigrant families paused to enroll their children because of President Donald Trump's former immigration policies, Sachs said.
Concerns about safety with COVID-19 and the impracticability of virtual kindergarten for families are additional contributing factors to this year's delayed enrollment, Bassok said.
Chesterfield County schools chief Merv Daugherty previously said parents have indicated they were redshirting their children. He expects a large kindergarten class this fall.
Beth Graue, a Sorenson professor of early childhood education at University of Wisconsin-Madison and former kindergarten teacher, said school districts are going to need to adapt with next year's students as they were learning in suboptimal situations.
Kindergartners thrive by learning among their peers and working with their hands. They have been deprived of that with virtual learning.
"You can't expect the same learning patterns with such a disruptive event," Graue said. "It's just a big hole."