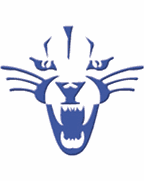 A Deep Run High School social studies teacher died unexpectedly Monday, school Principal Brian Fellows said in an email to the school community.
Patricia Stockdale was a teacher at Deep Run for the past 11 years and was a Hanover High School teacher before that.
Prior to becoming an educator, she was a speechwriter.
"Ms. Stockdale was a kind, polite and caring teacher who loved working with her students," Fellows wrote.
Stockdale, 65, was involved in the Henrico County school's extracurricular programs, Fellows said, and she was known for wearing her Lily Pulitzer pullover.
Fellows and the school's counseling director, Jamie Jackson, have met with Stockdale's students and will continue to meet with them Wednesday.
Members of the school community have left messages online, and school counselors were made available virtually for Tuesday and Wednesday for students and adults in the school's virtual grief room.
"We talked often of her family and how proud she was to be a grandmother. She'd light up and her smile got so big when she spoke of them," one co-worker wrote on the online memorial. "This loss hurts deeply and I hope her family knows how much the Deep Run family loved her."
Students wrote about memories from Stockdale's economics and history classes, with one saying she "always made it clear how much she cared about her students and wanted us to succeed."
Stockdale's family said in a statement: "We are overwhelmed by the kindness and outpouring of support by the community and those that knew her. We would request privacy as our family grieves the loss of our amazing mother."
Funeral plans for Stockdale were unavailable Tuesday afternoon.