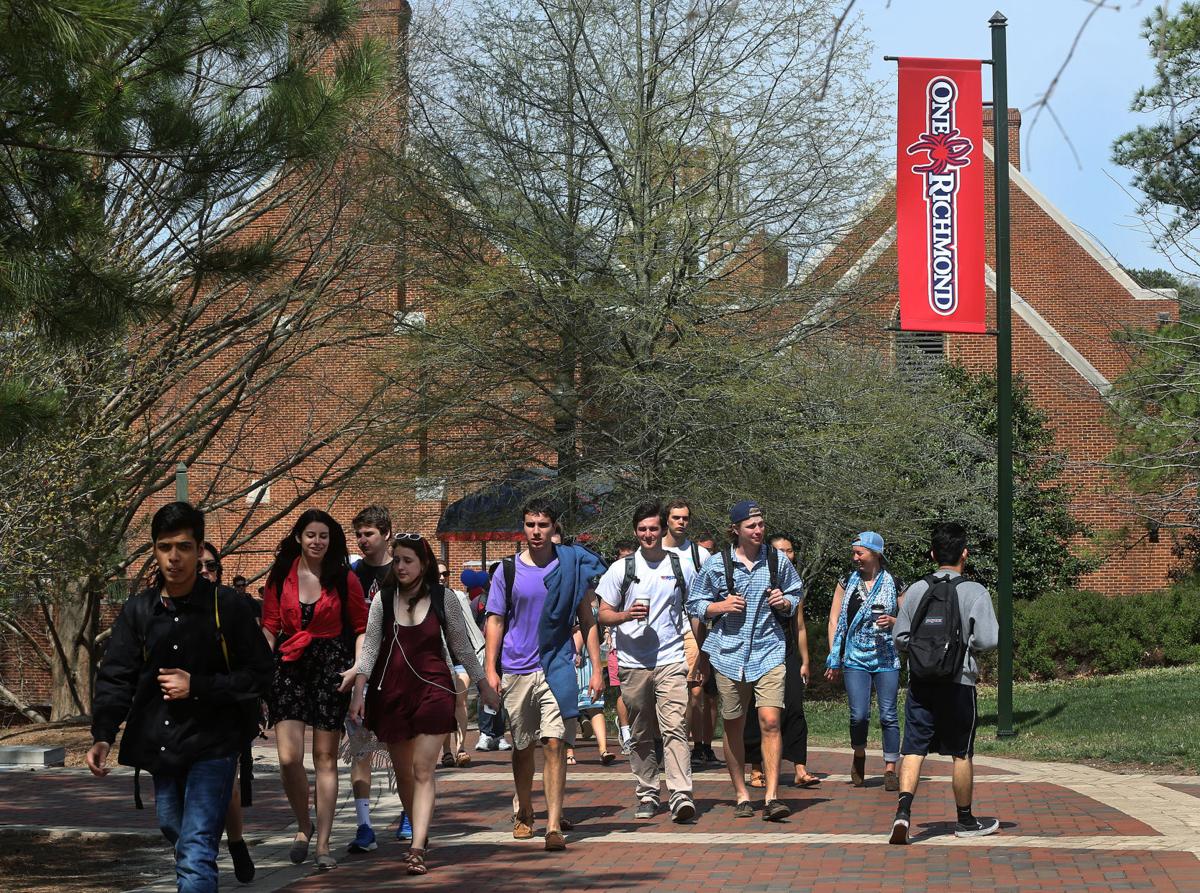 The University of Richmond will require its students, faculty and staff to receive the COVID-19 vaccination but not until after one of the vaccines receives full approval from the FDA, the university announced Thursday.
A director at the World Health Organization said last month that the Pfizer and Moderna vaccines are expected to receive full approval sometime in the second half of 2021.
It's unclear when the Johnson & Johnson vaccine would follow. The one-shot vaccine was paused for 10 days in April after a small number of recipients developed serious blood clots.
All three have been approved for emergency use only.
Once one of the shots gains full endorsement, UR's policy will go into effect.
Close to 500 colleges nationwide and 21 in Virginia have announced they will require the shot, according to the Chronicle of Higher Education, and most aren't waiting for the Food and Drug Administration to give another stamp of approval.
Hampton University set its deadline for vaccination last month, and Virginia Commonwealth University said Monday that it would require all on-campus students to be vaccinated by July 15.
"While we believe it is appropriate to wait until at least one vaccine is granted full FDA approval before requiring a vaccine, we strongly encourage all faculty, staff and students to take advantage of readily available vaccine opportunities as soon as possible and to be fully vaccinated before the beginning of the fall semester," the UR administrators wrote.
Federal law dictates that if a drug is under emergency use authorization, people must be given the option to accept or refuse the drug and be made aware of the possible consequences of refusing it. Many universities have interpreted the law to mean they can mandate immunizations while the drugs are still under emergency use authorization.
Virginia laws regarding vaccines on college campuses do not apply to private schools such as UR.
The University of Richmond experienced an outbreak at the onset of the spring semester when 17% of its off-campus students tested positive. The university asked its 500-plus off-campus students to quarantine at home for two weeks.
The fall semester begins Aug. 23, and all classes will be taught in person, except for those taught remotely before the pandemic.
About 47% of Virginia residents have received full vaccination as of Friday, according to the state health department.
(804) 649-6109
Twitter: @EricKolenich