The pandemic exposed the gaps in the United States' public health industry, leaders of Virginia Commonwealth University said, and now they intend to do something about it.
VCU has proposed adding a school of public health, a goal first envisioned 20 years ago that's part of a broader mission to better educate the masses about health care, address health disparities throughout the country and keep more people out of hospitals.
The school's board of visitors unanimously approved the school Friday. Now, the State Council of Higher Education for Virginia and the Council on Education for Public Health must approve the initiative. VCU has no projected start date.
"I think the time is right, and I think it's important we move forward with this," said VCU President Michael Rao. "It never did make sense to me why we didn't have this."
After Sept. 11, 2001, VCU first developed plans for a school of public health. SCHEV approved it in 2005, but the school never materialized. The recession of 2008 and competing priorities at the university ground plans to a halt, said Dr. Art Kellermann, CEO of VCU Health.
The initiative reignited in January, thanks to the pandemic and the interest shown by students across the country.
Within the overarching entity of VCU Health Sciences, there are four schools — medicine, dentistry, nursing and pharmacy — and one college, health professions. Public health would become the fifth school. (At VCU, a college contains several disciplines, while a school contains only one.)
Many of the departments necessary already exist, including biostatistics, health behavior and policy and epidemiology, which would transfer from the medical school to public health. The moves necessary for a school of public health are more on paper than they are physical, Kellermann said. VCU could add a fifth department, environment health, in a few years.
Students can earn master's degrees or doctoral degrees. The school will mostly cater to graduate students, but undergraduate programs at VCU could partner with the school of public health to offer a dual program in which a student earns both a bachelor's degree and a master of public health in five years.
There are about 100 students currently enrolled in these graduate programs, but Kellermann expects enrollment to grow to 300 within five years.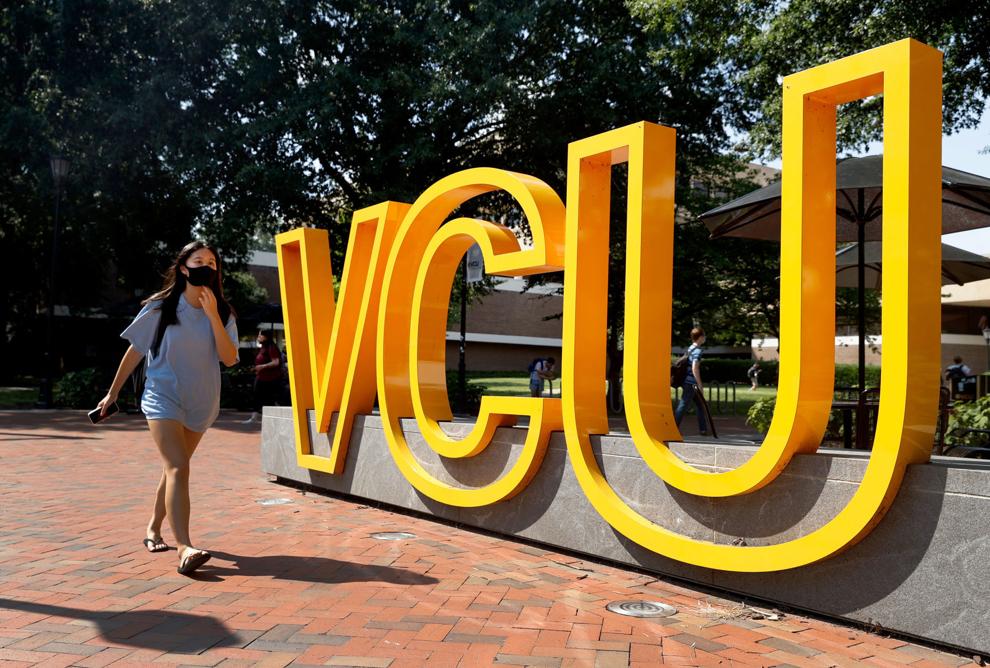 Medical students also are increasingly interested in master of public health degrees, and the nascent school will make VCU more attractive to future physicians, Rao said. While VCU currently offers MPH degrees, "you have to hunt for it," he said.
Adding the school won't incur any extra costs on VCU, Kellermann said. VCU Health, which is a separate entity from the university with its own budget, will provide $5 million in start-up support and will underwrite any operating deficits should they occur.
Graduates of public health schools often take jobs at state and local health departments, which in Virginia have hundreds of vacancies, Kellermann said. Research organizations want public health grads and, increasingly, so do employers for their employee health programs.
In the macro view, added focus on public health can extend lives, lower health disparities and keep people out of the hospital, Kellermann said. Since 1900, life expectancy has increased 30 years, and 25 of them can be attributed to public health. The public health industry has led to safer roads and cars and campaigns to stop smoking.
Now, it's the responsibility of public health leaders to persuade millions of Americans to receive COVID-19 shots in their arms. Good public health keeps people out of hospitals, and there will never be enough doctors to treat everyone otherwise, Rao said.
Health disparities are at the center of public health studies, where health experts have learned that a person's neighborhood and environment impact their life expectancy.
In Richmond, the discrepancies are stark. A 2015 study by VCU's Center on Society and Health found that life expectancy in public housing community Gilpin Court was 63 years. Less than 6 miles away in one of Richmond's wealthiest neighborhoods, Westover Hills, life expectancy was 83.
The pandemic also laid bare the realities of health disparities, as Black and Latino residents in the Richmond area were more likely to develop serious disease and die than white residents.
"We've got to make a very significant dent in the historical disparities that remain prominent here, much more prominent here than a lot of other cities and communities," Rao said.
COVID has triggered universities to look at how they educate their health students. Old Dominion University and Norfolk State University are planning a joint public health school, and so is George Mason University, Kellermann said. But neither has applied for approval, according to SCHEV spokesperson Laura Osberger.
There are already a lot of health programs across the state, and most colleges are tweaking their current programs in response to COVID, which doesn't require approval, instead of instituting new ones, Osberger said.
Another school adding to its health education portfolio is Randolph-Macon College. The private school in Ashland is starting a physician assistant graduate program and in September broke ground on a $13.5 million, 45,000-square-foot building to house it. Randolph-Macon will welcome its first class in January 2023.
(804) 649-6109
Twitter: @EricKolenich