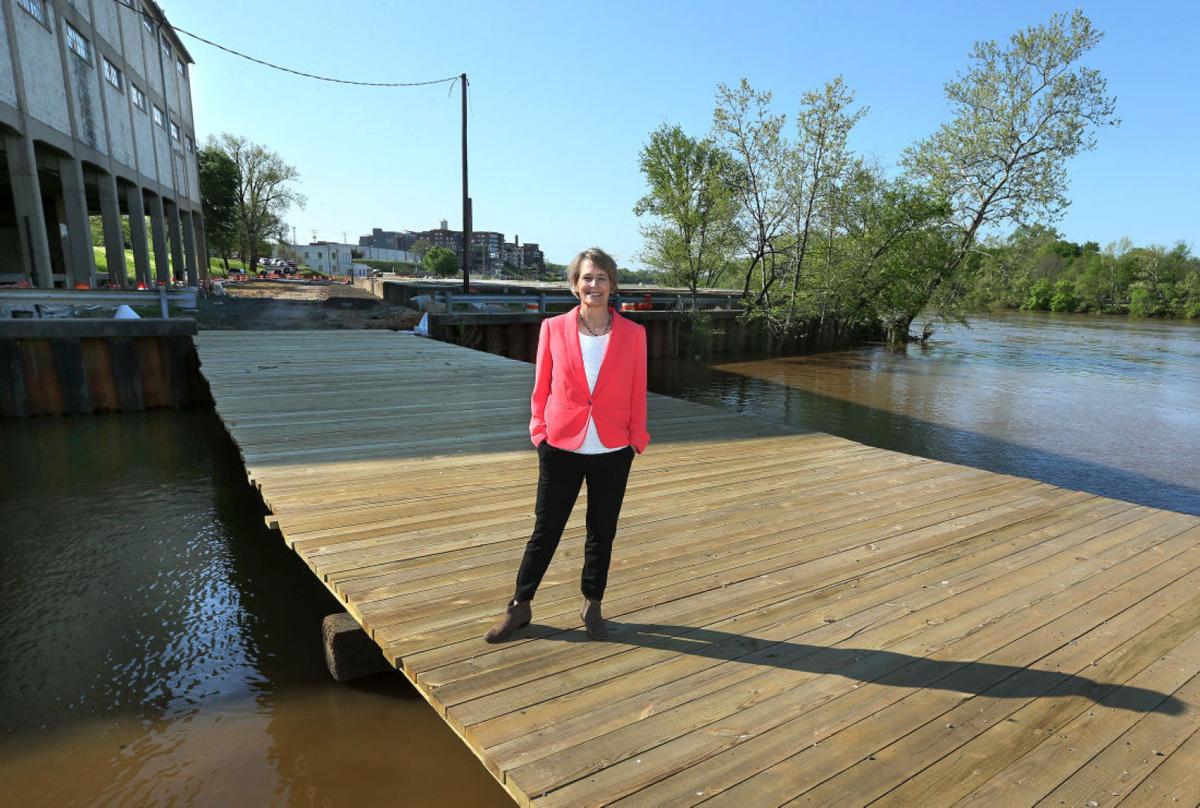 Virginia Commonwealth University and ChamberRVA have received a $250,000 grant in hopes of filling the shortage of paid internships for college students in the Richmond area.
Awarded by the State Council of Higher Education for Virginia, the funds will support a new initiative called the RVA-VTOP Collaborative, or Virginia Talent Opportunity Partnership, and is designed to keep more area college graduates working locally.
These days, employers are more likely to ask for internship experience on their job postings, said Beth Weisbrod, who leads talent retention and recruitment for ChamberRVA. Applicants with internship experience in their field are more likely to succeed after they gain a full-time job.
And yet, the same employers aren't offering enough internships, causing a shortage.
While large companies are more likely to offer them, smaller companies often can't afford to or don't see the value in them. It's unclear how many internships exist in the Richmond area and how many are enough.
"What is clear is that there is more demand than there is opportunity," Weisbrod said.
If a small company can't afford to offer a paid internship, the collaborative can connect the company with philanthropic organizations and nonprofits that fund internships. Most internships are offered to rising college seniors, and Weisbrod would like to see opportunities for rising juniors, too.
The initiative also will work with students to prepare them for internships and connect them to opportunities.
RVA-VTOP will focus on paid internships, because offering unpaid internships creates an equity gap, Weisbrod said. Only wealthy students can afford to take an unpaid internship.
If a VCU student accepts an internship in the Richmond area, he or she is more likely to work full time here. That's why Growth and Opportunity for Virginia (GO Virginia), a business-led, government-funded economic development group, gave ChamberRVA a $500,000 grant to form RVA Now in 2019 to attract talented workers to greater Richmond.
The General Assembly also funded $2.7 million to create the Innovative Internship Fund and Program to expand paid and credit-bearing internship opportunities with Virginia employers, which is funding this initiative.
"There is a lot of nationwide competition for Virginia's young talent," said Brian Anderson, CEO of ChamberRVA. "We need to do everything we can to encourage these soon-to-be graduates to come and stay here."
Virginia State University's Center for Entrepreneurship won a $453,000 grant by GO Virginia in order to create a program to help minority students start small businesses.
The program, the Minority Small Business Launch Center, is designed to increase the rate of self-employed minorities and to help the performance of early stage minority-led firms in the Richmond area.
It will offer business planning training, access to co-working space, networking opportunities, free legal counsel, intellectual property workshops, financial planning sessions and pitch competitions.
"This project is motivated by the fact that entrepreneurship is a key driver of economic development for economies and communities," said Patrice Perry-Rivers, director of VSU's Center for Entrepreneurship. Because entrepreneurship is driven by wealth, "self-employment rates and entrepreneurship performance levels are lower for minorities."
(804) 649-6109
Twitter: @EricKolenich