Bank of America is giving Virginia Commonwealth University's College of Engineering Foundation a grant of $100,000 to promote science, technology, engineering and math education to non-traditional students, first-generation college students and students from communities of color. The money will go toward increasing the pool of data scientists, coders, developers and information security specialists.
"The need for qualified candidates with STEM skills is at an all-time high," said Cathy Bessant, Bank of America's chief operations and technology officer. "This partnership will bring faculty, students and the business community together to solve real-world problems, while developing a rich pipeline of computer science, data engineering and business development talent for Richmond."
Bank of America also will provide mentoring and classroom support from its information technology professionals working in the Richmond area.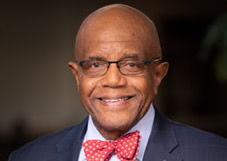 UR president is elected chairman of American Council on Education
University of Richmond President Ronald Crutcher was elected chairman of the board of directors for the American Council on Education, a coordinating body for colleges and universities. Michael Rao, president of Virginia Commonwealth University, was elected vice chair.
Crutcher, who is currently vice chairman, will assume the head position in March and serve for one year. He replaces Paul LeBlanc, president of Southern New Hampshire University. Crutcher previously announced he will retire from UR leadership in 2022.
SCHEV, Dominion name 12 winners for outstanding faculty awards
The State Council of Higher Education for Virginia and Dominion Energy named 12 professors in Virginia as winners of their outstanding faculty awards. Each receives $7,500. The winners were chosen from a field of 72 nominations made by the colleges and universities.
The winners are John Taylor Almarode, James Madison University; Dr. Taison Bell, University of Virginia; Pamela Eddy, College of William & Mary; Jennifer Fish, Old Dominion University; William Hopkins, Virginia Tech; Jenny Koster, Piedmont Virginia Community College; Ling Li, ODU; Todd Robert Lookingbill, University of Richmond; Andrew Peterson, George Mason University; Tinni Sen, Virginia Military Institute; Jolanta Wawrzycka, Radford University; Dr. Andrew Wolf, UVA.