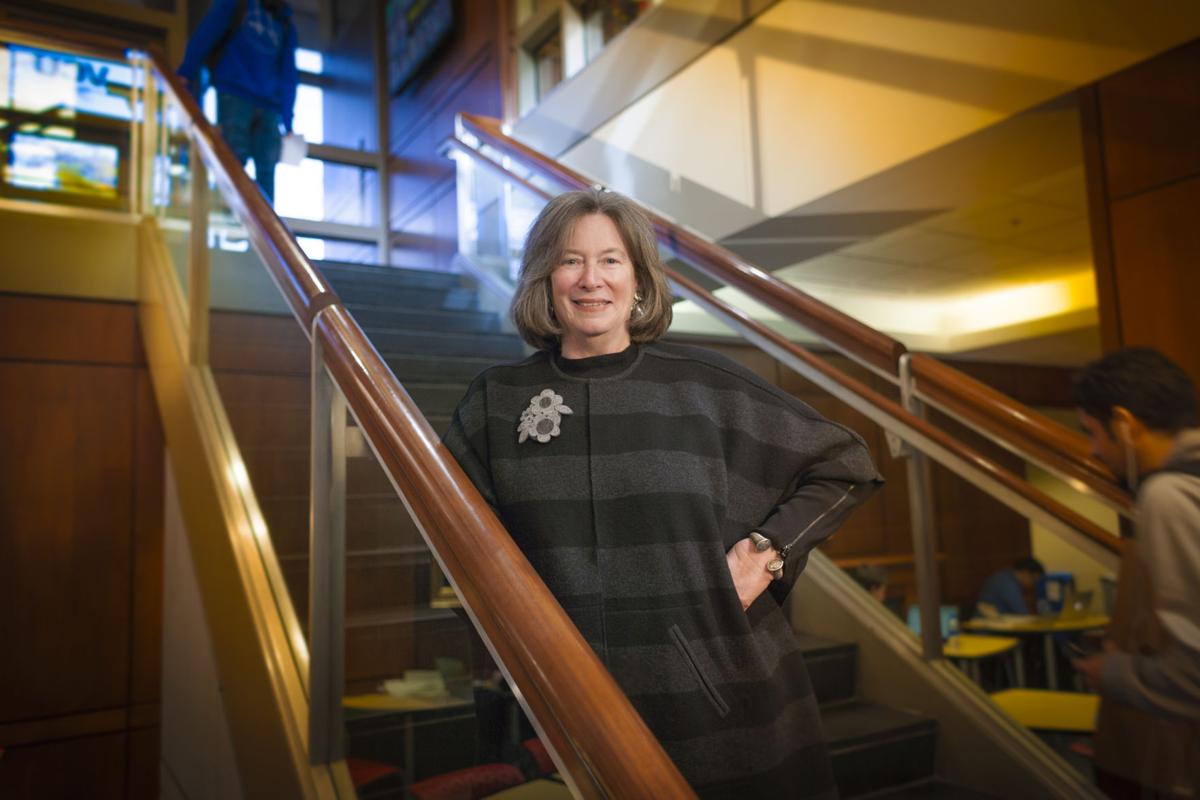 The Virginia Commonwealth University College of Engineering will expand its offerings to students of color in K-12 schools and better prepare incoming freshmen for the rigors of college education, thanks to a $1 million grant from Bank of America.
The partnership between the college and the corporation intends to get students from Richmond Public Schools hooked on science, technology, engineering and math careers at a young age, advise them and broaden the talent pool of the future workforce.
"We're training first-class engineers, and we want every student to have the opportunity," said Barbara Boyan, dean of the college.
To get students interested in science, VCU wants to reach them early. The college already has a program in which staffers visit Cary Elementary to teach kids simple concepts about gravity and how things are built.
To reach middle school students, more than 70 volunteers from the university and the bank will visit the STEM academies at Henderson and Martin Luther King middle schools and the Richmond Technical Center each month, advising them on classes and teaching coding, finance and biometrics.
VCU engineering students will mentor RPS high school students and help them with capstone projects and competitions where students will be asked to solve problems involving cyber security and data science.
In a recent event, high schoolers from across the state were invited to Bank of America's office in Richmond, and a contest was held in which student groups built bridges out of straws and pipe cleaners with the assistance of professors and bankers.
The college has made efforts to reach virtual students during the pandemic. Its website offers a nine-page guide on how to construct four different models of paper airplanes.
"It does bring engineering alive," Boyan said of the college's efforts.
Bank of America's donation also will fund a summer math program. Minority and first-generation students are less likely to have a robust math education when they arrive in college, Boyan said, and students who struggle with math are more likely to drop out. The summer program is available to all VCU Engineering students and is offered at no extra charge. Students can learn pre-Calculus concepts to ease their way into college-level math.
"We just haven't been able to give them this kind of pre-college help," Boyan said. "Now we can. That's a big game changer."
Starting this summer, VCU is now offering an "Introduction to Design Thinking" certificate for its incoming freshman, where they learn about design from the perspective of the consumer and receive a certificate that is recognized throughout the industry.
The College of Engineering isn't as diverse as the rest of VCU. One in four graduates is a woman, and 22% of them are from underrepresented races or ethnicities. In the whole university, underrepresented minorities make up 31% of the undergraduate population, according to the State Council of Higher Education for Virginia. The university has seen some growing diversity. An increasing number of Black and Latino students have enrolled in the computer science program the past five years.
This is Bank of America's third recent donation, following a $500,000 grant in 2007 that went toward the construction of the college's East Hall, and a $100,000 donation last year.
Funding VCU engineering will spur the local economy, Boyan said. Seventy-five percent of VCU engineering graduates stay in Richmond, and almost all have a job within six months. Digital technologies have never been in more demand, said Cathy Bessant, chief operations and technology officer at Bank of America. The economy needs more workers in computer science and data analytics.
"Our goal is to train central Virginia's workforce," Boyan said.
(804) 649-6109
Twitter: @EricKolenich