The third floor of Virginia Commonwealth University's new STEM Building features rooms cordoned off by crime scene tape, with bullet casings on the floor and fake blood splattered on the walls.
The rooms are meant to recreate crime scenes for students in forensic science who learn how to photograph evidence and analyze footprints. No university in the state has something comparable, VCU said.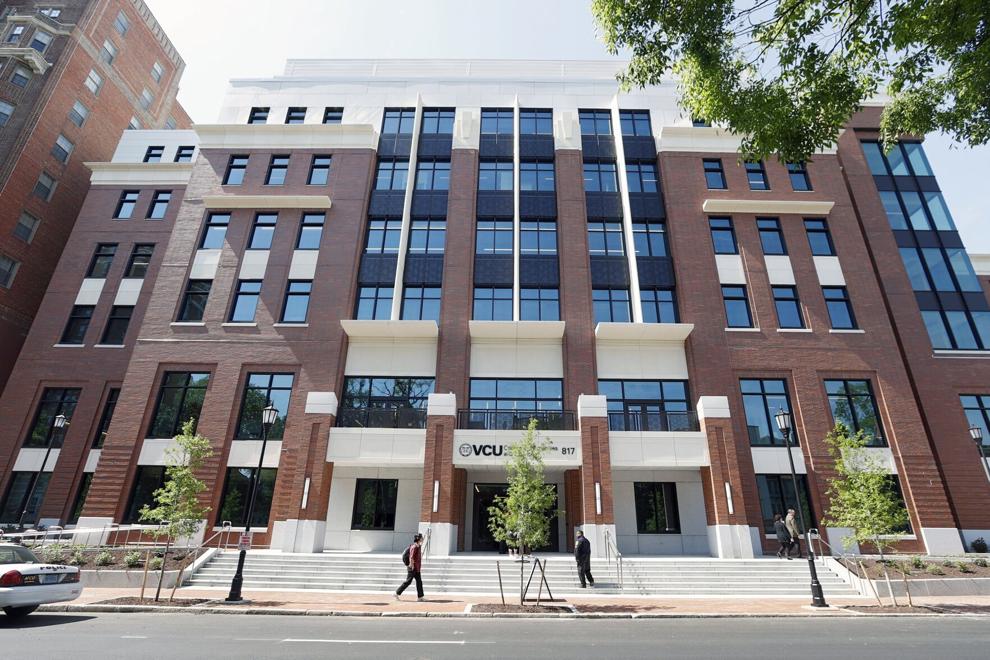 It is just one nook of the sprawling six-story, $125 million science, technology, engineering and math building that opened Wednesday on West Franklin Street. The university expects 10,000 students to take a class there next fall.
It features 32 labs for chemistry, biology and more, honeycomb-shaped ceiling tiles, convertible learning spaces and plenty of white boards.
"This building is built for 21st century students," said Catherine Ingrassia, interim dean of the College of Humanities and Sciences.
When president Michael Rao arrived at VCU in 2009, a new science building quickly rose to the top of his capital priorities, alongside the now-open Children's Hospital of Richmond at VCU and the McGlothlin medical school building, which opened in 2013.
VCU began planning the STEM building in 2015. Philadelphia-based Ballinger designed it, and Richmond-based general contractor Hourigan managed construction.
It arrived on time and under budget, Rao said. The state of Virginia entirely paid the $125 million cost. It replaces the Franklin Street gym, which once housed the university's basketball team and was torn down in 2020.
One room on the sixth floor features 25 stationary bikes where VCU's 1,200 kinesiology students can measure athletes' heart rates and pulse oximetries. Another room features weight machines for students training to become strength and conditioning coaches.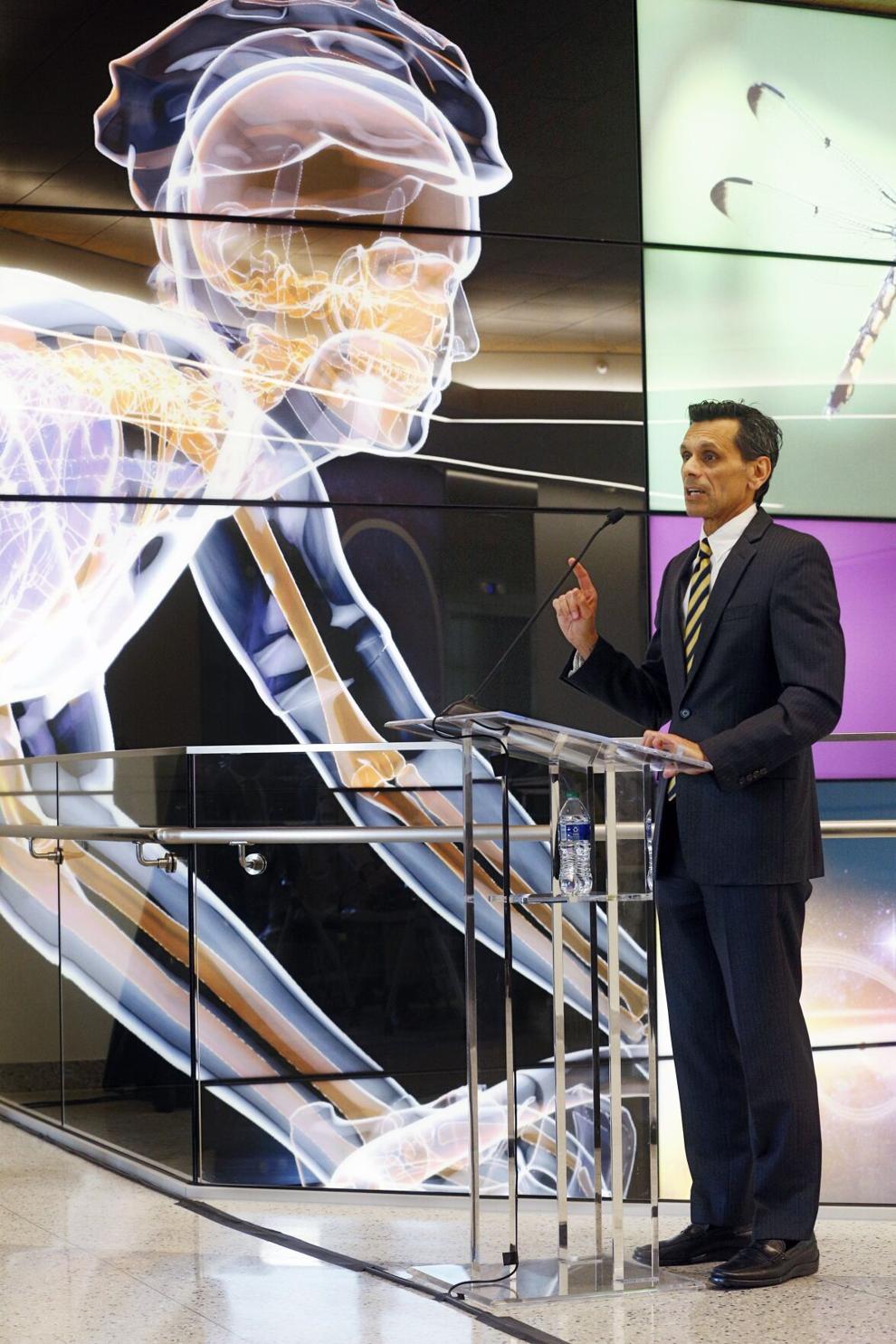 The chemistry labs were built with clear hoods, a safety feature that allows the teacher to see from one end of the room to the other.
"I'm so psyched," said Matthew Buhl, a Ph.D. student in biochemistry.
With the building's opening, VCU doubles its lab space, said Sally Hunnicutt, an associate dean. No longer will students have to attend labs that end at 10 p.m.
As labs move into the STEM building, parts of Oliver Hall will become vacant. The university has not decided how it will use the area.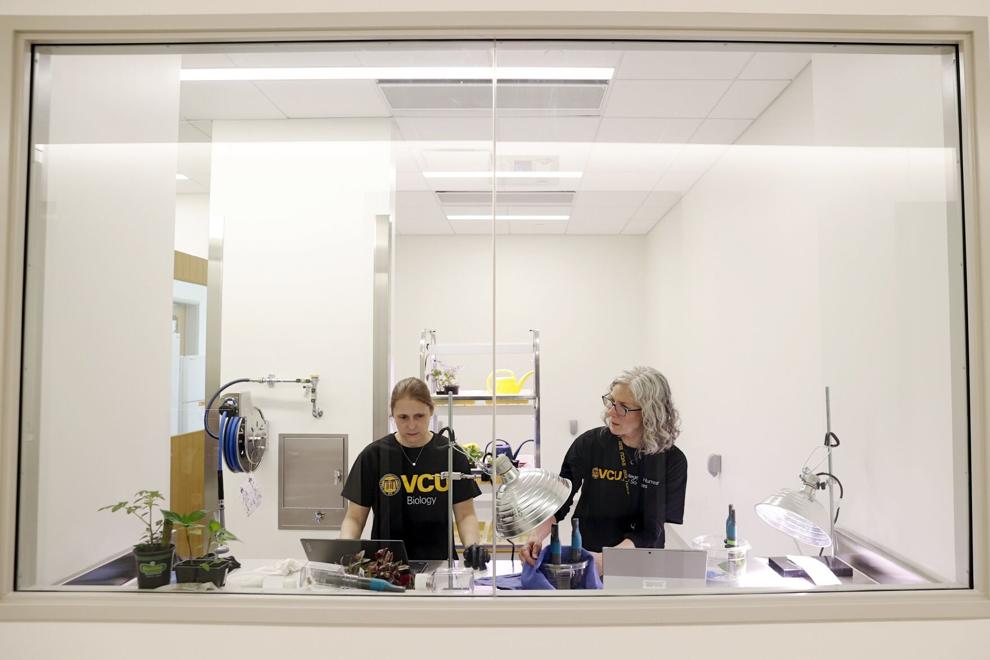 Eventually, VCU plans to tear down the Temple building on the Monroe Park Campus and replace it with a new student center. VCU will construct a new academic building at the site of the current student center on Floyd Avenue.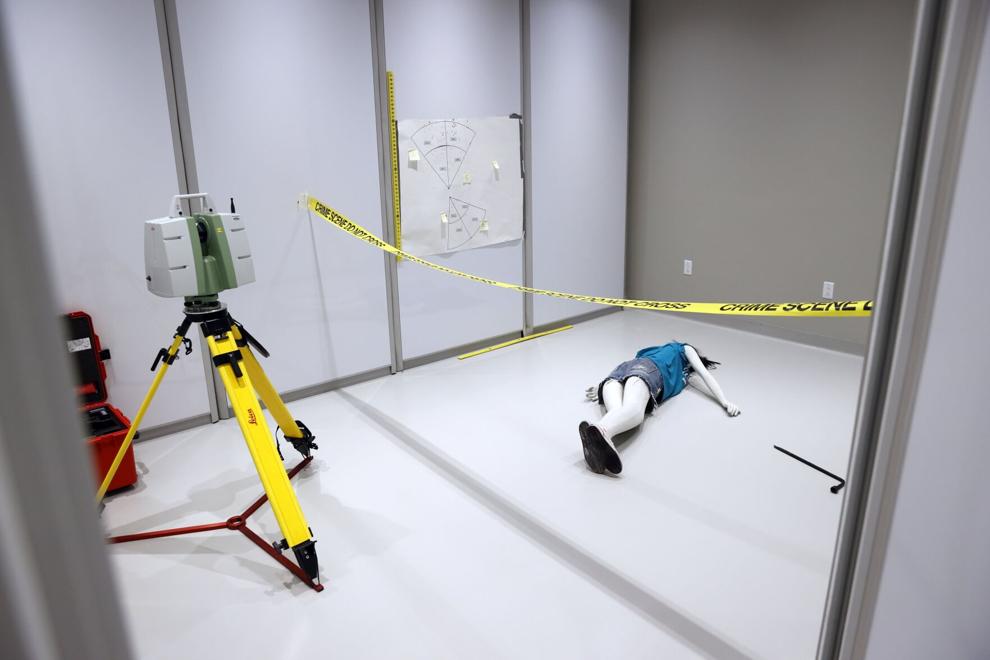 Inside the STEM Building's crime scene lab Wednesday, a mannequin lay face down on the floor next to a crowbar.
Currently, there is little space for the school's 350 forensic science students. So professors recreate crime scenes outdoors. That has led to students meeting in the rain and onlookers walking up and asking what happened, said Jaelyn Jenifer, a forensic science and chemistry student who will graduate next year.
Eric Kolenich (804) 649-6109
@EricKolenich on Twitter