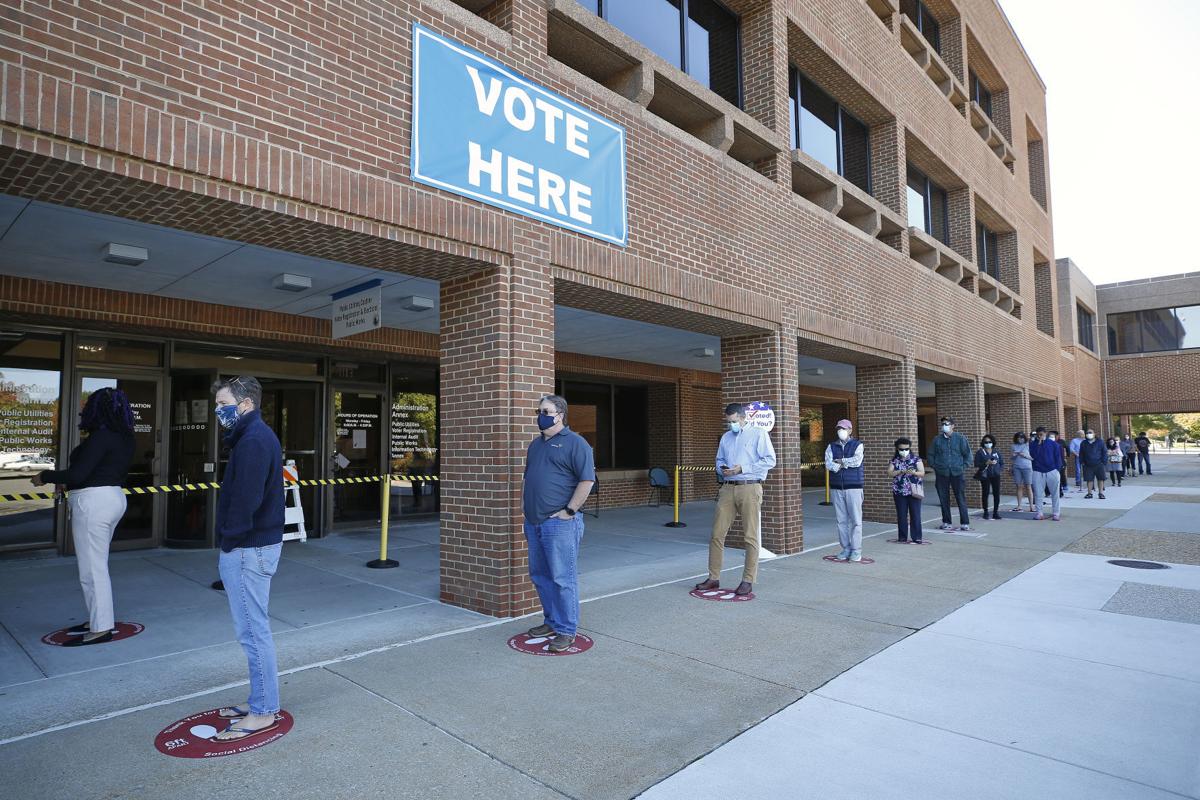 Presidential elections are said to be referendums on the incumbent administration, with Americans essentially deciding whether to keep the current party in power. That sentiment is particularly true this year, a statewide poll conducted by Virginia Commonwealth University has found.
Among likely voters in Virginia who plan to vote for Democratic candidate Joe Biden, or who have already voted for him, only half view their vote as pro-Biden. The other half see their vote as a statement against President Donald Trump. Among Trump voters, 77% see their vote as pro-Trump, and 20% see their vote as a rejection of Biden.
Independents are even more likely to see their Biden vote as anti-Trump. Sixty percent of independents planning to vote for Biden said their vote is more a disapproval of Trump than it is an endorsement of Biden.
Biden leads Trump by 12 points in Virginia among likely voters, 51% to 39%, the poll found. Four statewide polls in October showed Biden leading between 11 and 12 points, which is down from early September, when he led by 14 points, according to a previous VCU poll.
"Our polling across 2020 appears to reaffirm the shift we have seen over the past 12 years in Virginia, that the commonwealth is less a purple state and becoming a solidly blue state," said Farrah Stone, director of the Commonwealth Poll at VCU. "Still, voters for Trump are very much supportive of the president, while Biden voters are just as likely to support their candidate as they are to be anti-Trump. There is certainly a question of whether the likely Virginia voter supports Democratic policy as much as the Democratic alternative in this race."
The poll also found that in the race for Senate, Democratic incumbent Mark Warner leads Republican challenger Daniel Gade by 17 points among likely voters, 55% to 38%, a lead that has been steady since July.
Virginians are split on the nomination of Amy Coney Barrett, who has been confirmed as a Supreme Court justice. By and large, Republicans in the state support her nomination, and Democrats do not. A large majority of all adults surveyed, 73%, said her nomination will not affect how they will vote in the presidential election.
VCU's Center for Public Policy at the L. Douglas Wilder School of Government and Public Affairs surveyed 803 adults in Virginia from Oct. 13-22. The poll's margin of error is plus or minus 4.87 percentage points for all adults sampled and plus or minus 4.93 percentage points for likely voters.
(804) 649-6109
Twitter: @EricKolenich