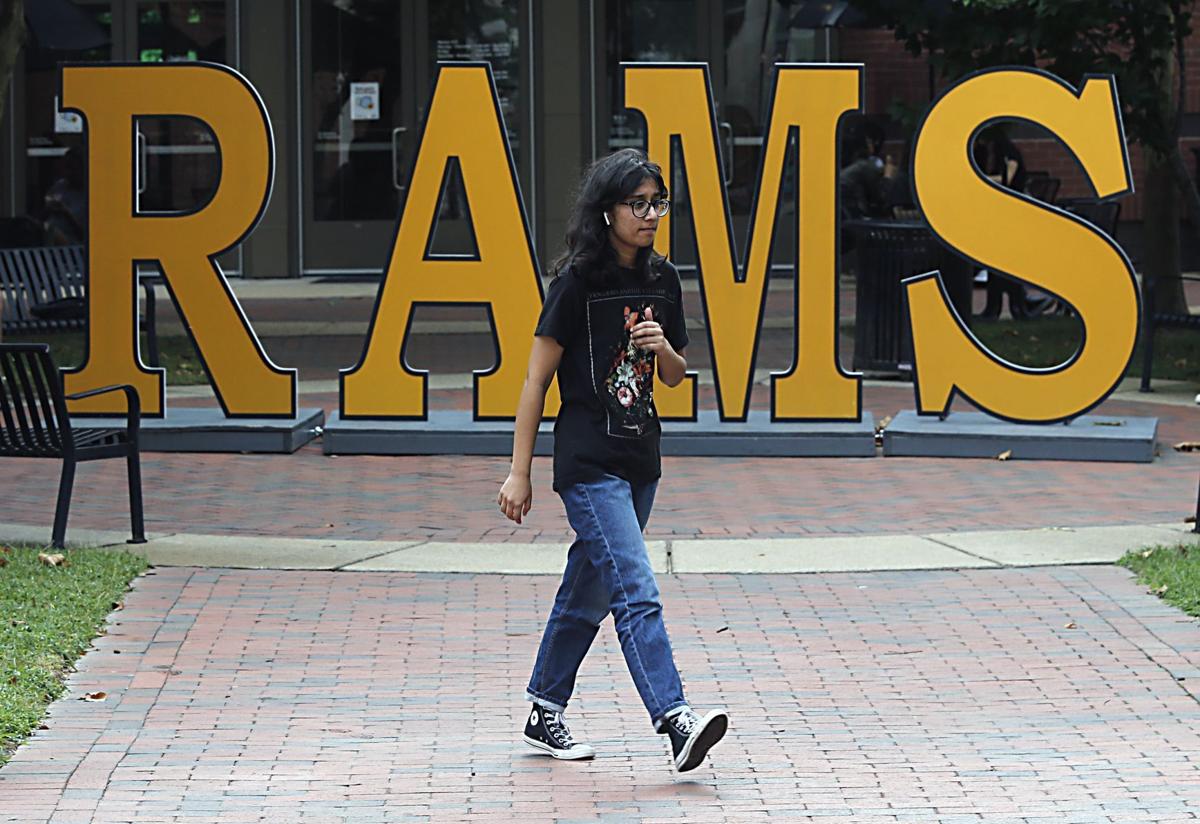 After allowing some unvaccinated students to remain on campus last semester, Virginia Commonwealth University is starting the spring semester with a tougher policy: Students must be vaccinated against COVID-19, including booster shots, unless they have an exemption.
Last fall, VCU allowed unvaccinated, unexempt students to take in-person classes and live in dormitories if they completed weekly testing. But that option won't be available this semester when classes start Jan. 18. Students who aren't fully vaccinated and don't have a religious or medical exemption are barred from registering for classes.
Though most colleges across the states are planning to start the spring semester on time and in person, the omicron variant is challenging their ability to do so. Some classes may begin remotely if students or professors can't attend in person, and schedules are subject to change.
When VCU announced a vaccine mandate for students and employees last summer, it came with a caveat: Students who didn't comply with the policy wouldn't be withdrawn from the school. Instead, a hold would be placed on their account, restricting them from adding or dropping classes.
Student who had their schedule set could continue with fall classes unvaccinated. This move generated some pushback from faculty, some of whom said they were hesitant to enter a classroom with unvaccinated students.
In response, VCU adjusted its policy, allowing noncompliant students to stay on campus if they completed weekly COVID testing. In early September, there were 450 students who either lived on campus or attended in-person classes who also did not have a vaccine or approved medical or religious exemption, which is less than 2% of the school population.
Still, not every student agreed to be tested, and VCU withdrew 70 students from the university for not completing testing, university spokesperson Michael Porter said this week. Those students are eligible to return if they agree to the university's vaccine and testing policies.
About 200 students stayed in compliance throughout the fall semester by undergoing mandatory testing, Porter said. When the fall semester ended, 95% of students were fully vaccinated, and 4% had received exemptions.
The university announced last week that students and staff eligible for booster shots must receive one and report it to VCU by Feb. 1. Evidence suggests that patients who receive booster shots experience a more mild illness than those without boosters.
This semester, masks will still be required indoors, and unvaccinated, exempt students will have to undergo weekly tests.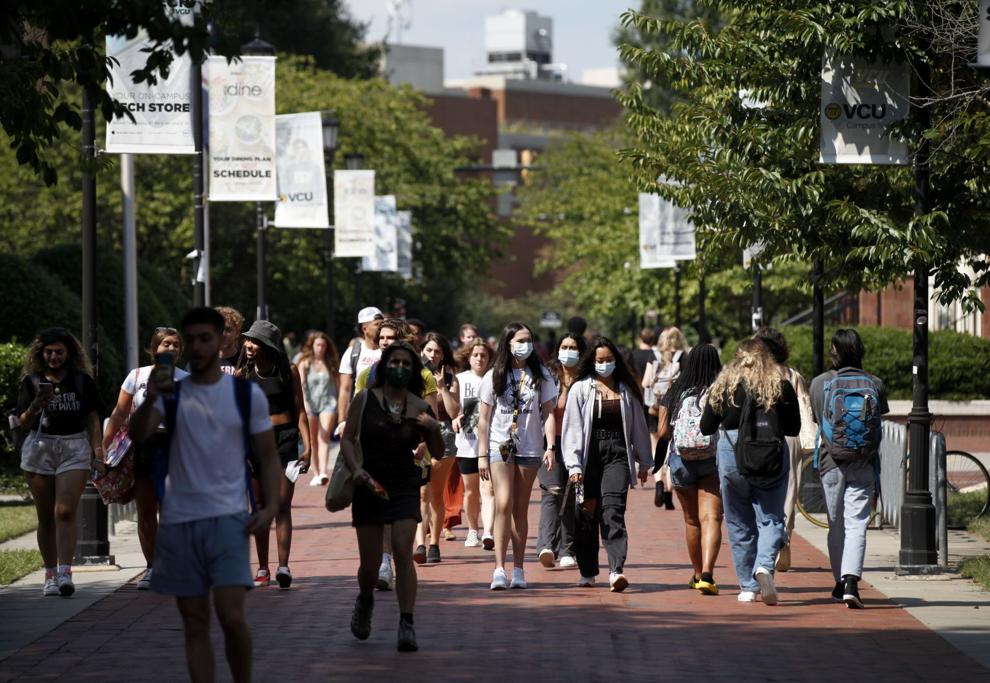 Adding a booster requirement was a popular move made by Virginia colleges. The University of Virginia, Virginia Tech, the College of William & Mary and Virginia State University added the requirement in the past two weeks. Virginia Union has not announced a booster requirement.
"As we shift from a pandemic to an endemic state, we will need to retool in a way that allows us to live with the reality of the virus," said Amy Sebring, chief operating officer of William & Mary.
Academic schedules aren't set in stone. Randolph-Macon College, which originally planned to begin in-person classes for its January term Wednesday, pushed back its schedule by a week. To make matters worse, the snow impeded the university from receiving all its COVID test results on time.
"The aggressive, highly contagious omicron variant is proving to be as formidable as we feared, already causing our best-laid plans to go somewhat awry," Macon president Bob Lindgren wrote to the community.
Macon said recently it is still considering a booster requirement.
While John Tyler Community College, which is changing its name to Brightpoint, won't begin its semester until Jan. 18, it plans to operate largely in a remote fashion until then, the college announced Wednesday.
The University of Richmond is not requiring boosters for all students, but it is asking students who have gotten one to report it to the university.
While UR says it requires students and employees to be vaccinated, it allows an exemption based on "personal convictions strongly and sincerely held by the person seeking the exemption."
UR will require students to test negative before moving on campus. It will accept a PCR test taken within three days of arriving to campus or a rapid antigen test taken within two days of arrival.
UR's spring semester begins Monday, and the university acknowledged that obtaining a COVID test can be difficult now. Rapid take-home tests are hard to find in Richmond-area stores, PCR tests at pharmacies often must be scheduled a week in advance, and mass testing events sometimes requiring waiting in an hours-long line.
"We do not want access to a test to prevent students from returning to campus on time," three administrators wrote to students this week. Students unable to find a test, "despite their best efforts" can contact the school for help.
And because the positivity rate is so high right now — currently above 30% — it's possible students won't be able to immediately attend in-person classes.
"Classes might have so many students absent that remote teaching may be the better option for a particular class session," the administrators wrote.
UR also asked students to limit their social gatherings and not attend off-campus events for at least three weeks into the semester.