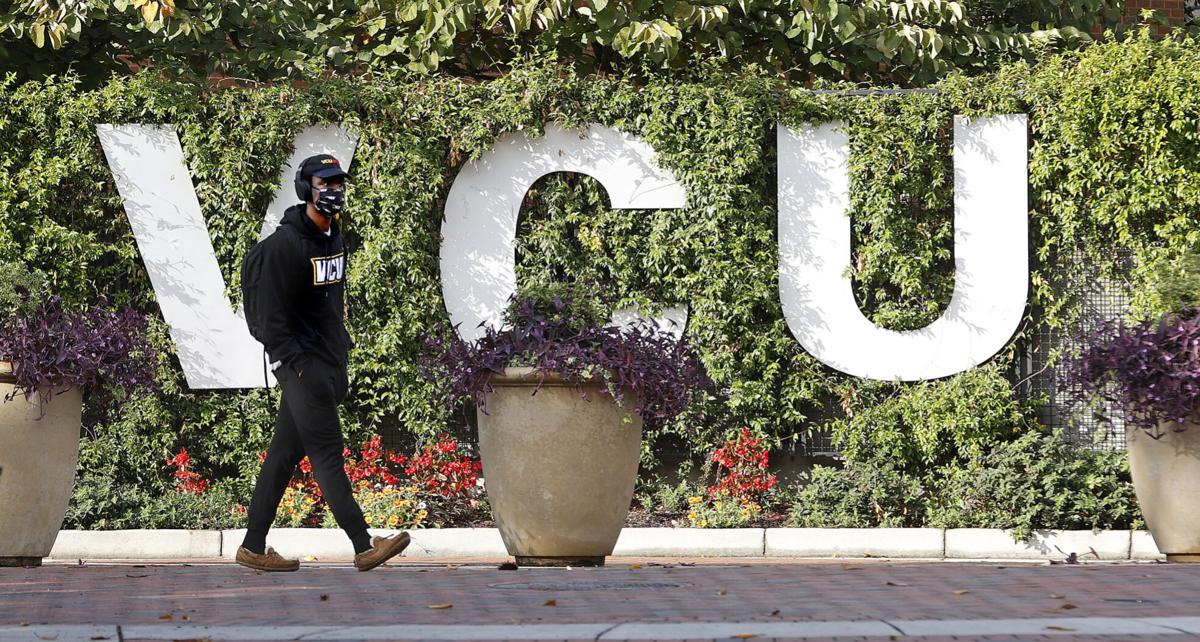 Virginia Commonwealth University is the latest state college to keep tuition flat for the 2021-22 school year. The university's board of visitors on Friday unanimously approved a $1.5 billion budget that slightly increases fees and costs for room and board and dining but leaves the cost of tuition unchanged.
It's the third year in a row VCU hasn't raised tuition, a decision that comes as families of college students have struggled to make ends meet during the pandemic and after universities have received millions of dollars of federal aid.
"We recognize that many of our students and their families continue to face challenges from COVID-19," VCU President Michael Rao said in a statement. "And we're very pleased that careful and focused budgeting along with increased funding from the state have enabled VCU to hold the line on tuition again for the coming academic year, the third year in a row."
One year of in-state tuition and mandatory fees at VCU costs about $15,000. VCU was the fifth most expensive public college in the state this year. The most expensive was the College of William & Mary, which charges $23,600. The most affordable was Virginia State University at $9,200.
Out-of-state students pay about $36,400, and average room and board at VCU runs an additional $11,600.
At VCU, undergraduates will pay $153 more in mandatory fees. Medical and dentistry students will see higher fees. Room and board will go up another $318.
A number of other universities also won't increase tuition, including William & Mary, the University of Virginia, Christopher Newport University and VSU. But not all have kept costs flat. Virginia Tech will raise its bill by 2.9%.
Overall, the average cost of attendance at Virginia colleges rose 40% between 2009 and 2018. In 2019, state lawmakers offered colleges an incentive to freeze their tuition, and all 15 public colleges in the state took the offer. It was the first time in nearly two decades that no public college in Virginia raised its tuition.
In 2020, the pandemic stopped the state from offering the same incentive again, but most universities kept their tuition flat anyway.
Federal aid helped VCU stay afloat during the pandemic, despite its enrollment shrinking and revenue from dorms, dining and parking disappearing. In March, the federal government allocated $57 million to VCU, with half going to students and half to the university. The state gave VCU $31 million in funding for the upcoming year and an additional $4.6 million for need-based financial aid.
About 4,500 high school seniors have accepted admission to VCU, which is a big improvement from a year ago but is still short of 2019 figures.
Freshman enrollment cratered at colleges across the country last year as universities moved classes online and reeled in the traditional college experience. At VCU, the number of high school students who accepted admission dropped 16%.
Enrollment hasn't returned to the 2019 level, when nearly 4,700 high school seniors accepted admission. The university expects to have more than 29,000 total students this fall.
Life at VCU will more closely resemble a prepandemic world, as all campus facilities will open. But some safety measures will continue, and the university will reserve space in dorms for quarantining and isolation.
Many classes will return to an in-person environment, but some will remain online, as universities have learned they can appeal to a wider audience by offering online classes. This fall, VCU expects to teach 40% of its classes fully online and 17% partially online. Currently, 71% are fully online.