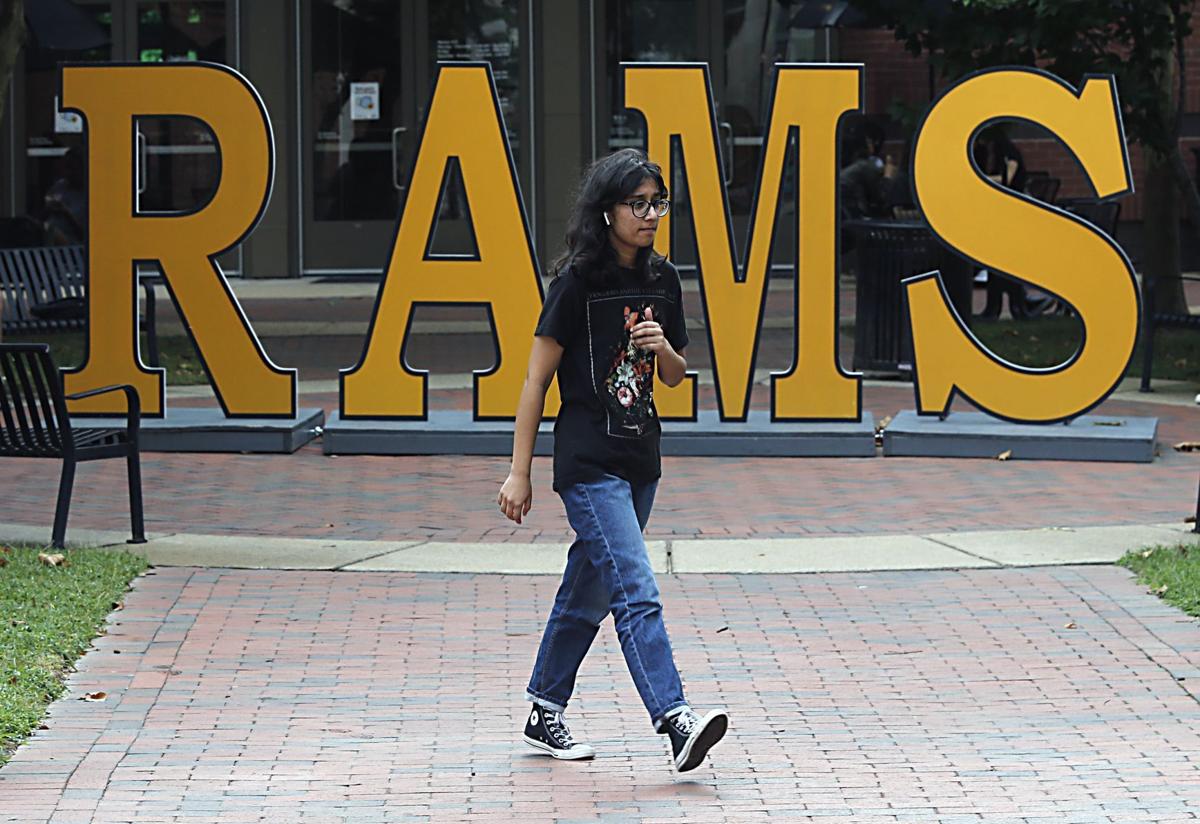 Virginia Commonwealth University will allow unvaccinated students to remain on campus as long as they perform a COVID test each week, a university spokesperson said Thursday.
Like other colleges, VCU told its students they are required to be vaccinated. But unlike other colleges in the state, VCU has not withdrawn noncompliant students. As of last week, there were 450 students on campus who did not have a vaccine or a religious or medical exemption, a school spokesperson said. Those students have holds on their accounts, which means they cannot add or drop classes, and they can't register for classes next semester.
Everett Carpenter, a chemistry professor and president of VCU's chapter of the American Association of University Professors, wrote a letter to VCU President Michael Rao asking the university to toughen its requirements, saying professors were taking a risk entering classrooms with unvaccinated students.
The university responded by saying it would consider a more strict requirement, and it would consider withdrawing unvaccinated students. Ultimately, it decided it wouldn't withdraw noncompliant students as long as they undergo weekly testing. Students with vaccine exemptions also must test.
But it did toughen the punishment for students who don't get tested. If a student misses one test, he or she will receive a warning. Students who miss a second test will be withdrawn, the university said in a statement.
Most VCU students have complied with the policy — 98% of about 28,000 students are immunized or have received an exemption. There have been 139 positive cases in the first three weeks of the semester, according to the university's dashboard — 114 students and 25 employees. The dashboard does not address whether the positive cases were vaccinated or unvaccinated people.
VCU employees must be vaccinated, too, and the deadline to report their vaccination is Wednesday. According to the dashboard, 92% of employees are fully vaccinated, partially vaccinated or exempt. Eight percent have not reported their vaccinations.
Employees who don't report their vaccination status by Oct. 1 will be subject to termination, the university said. Employees who are unvaccinated and miss a test will receive a warning. If they miss a second test, they will be placed on unpaid leave for up to 30 days or until they comply. If an employee misses three tests or is noncompliant for more than 30 days, he or she will be subject to termination.
Carpenter said his desire is for students and employees to follow the rules.
"We just want to be sure everyone complies with the mandate," Carpenter said. "While I think withdrawing students or terminating faculty are very extreme, they may be necessary to get people to comply with the mandate."
While he doesn't want to see anyone disenrolled or fired, everyone has to work together to keep the VCU community safe, he said.
(804) 649-6109
Twitter: @EricKolenich