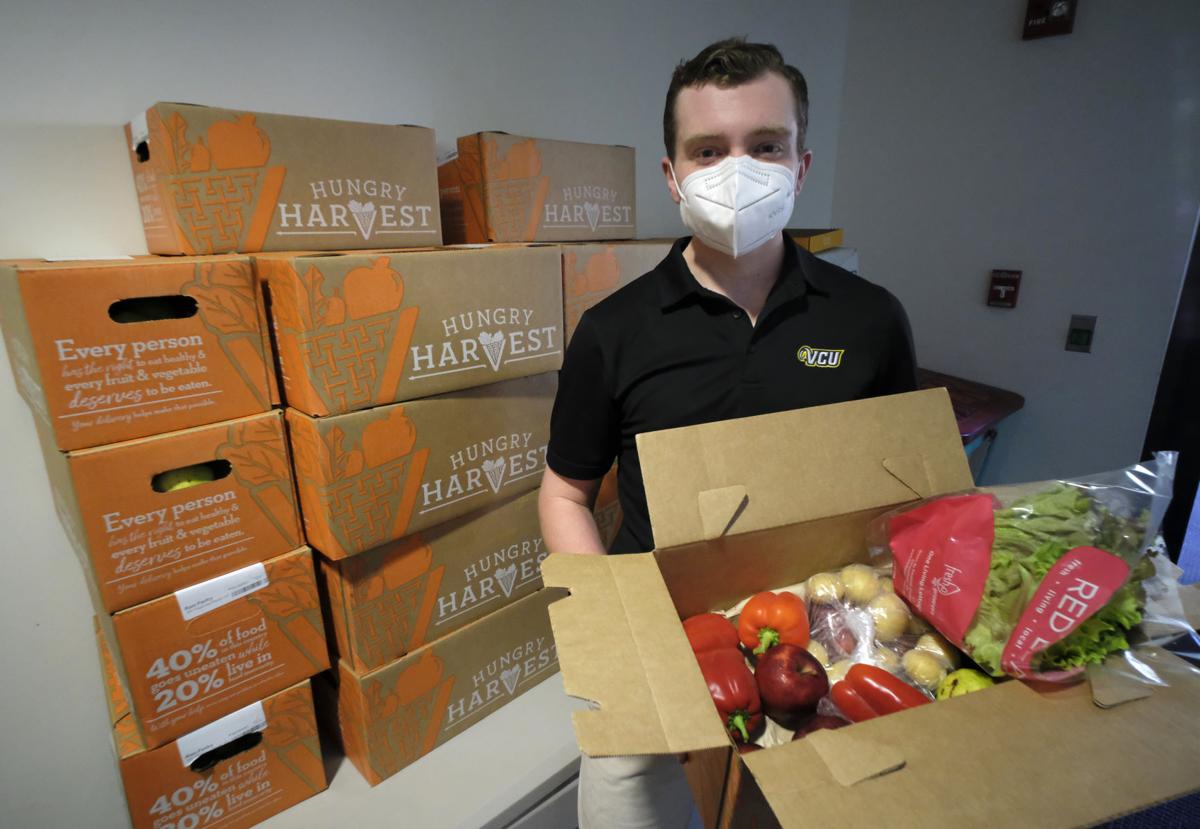 The Ram Pantry saw a rush of activity in the final week before it was shut down. It was March, and the campus of Virginia Commonwealth University was closing as the pandemic arrived in Richmond.
Students were losing their jobs, and there was no certainty when it would be safe to visit grocery stores again. That week, 130 students visited VCU's on-campus student food pantry. Every last jar of peanut butter and can of soup was distributed, and the pantry was closed for the next six months.
This semester, the campus has reopened, but business at the Ram Pantry slowed. Only 20 or 30 students a week come to collect free groceries, said Lisa Mathews-Ailsworth, a VCU adviser who runs the operation. Before the pandemic, she'd see 50 students a week ordering fruit snacks, baked beans and canned corn.
A likely explanation is that there are fewer students on campus or near campus. Most classes at VCU are online this semester, dorms aren't filled to capacity and more students have stayed home with their parents. While the university has an enrollment of 29,000 students this fall, it doesn't know exactly how many of them are in Richmond.
A study by Temple University in 2019 found that as many as 45% of college students live in food insecurity, meaning they don't have reliable access to enough affordable, nutritious food. VCU estimates that 8,000 of its students are in need, far more than the number of students actually receiving food.
"We're not touching a fraction of that," Mathews-Ailsworth said.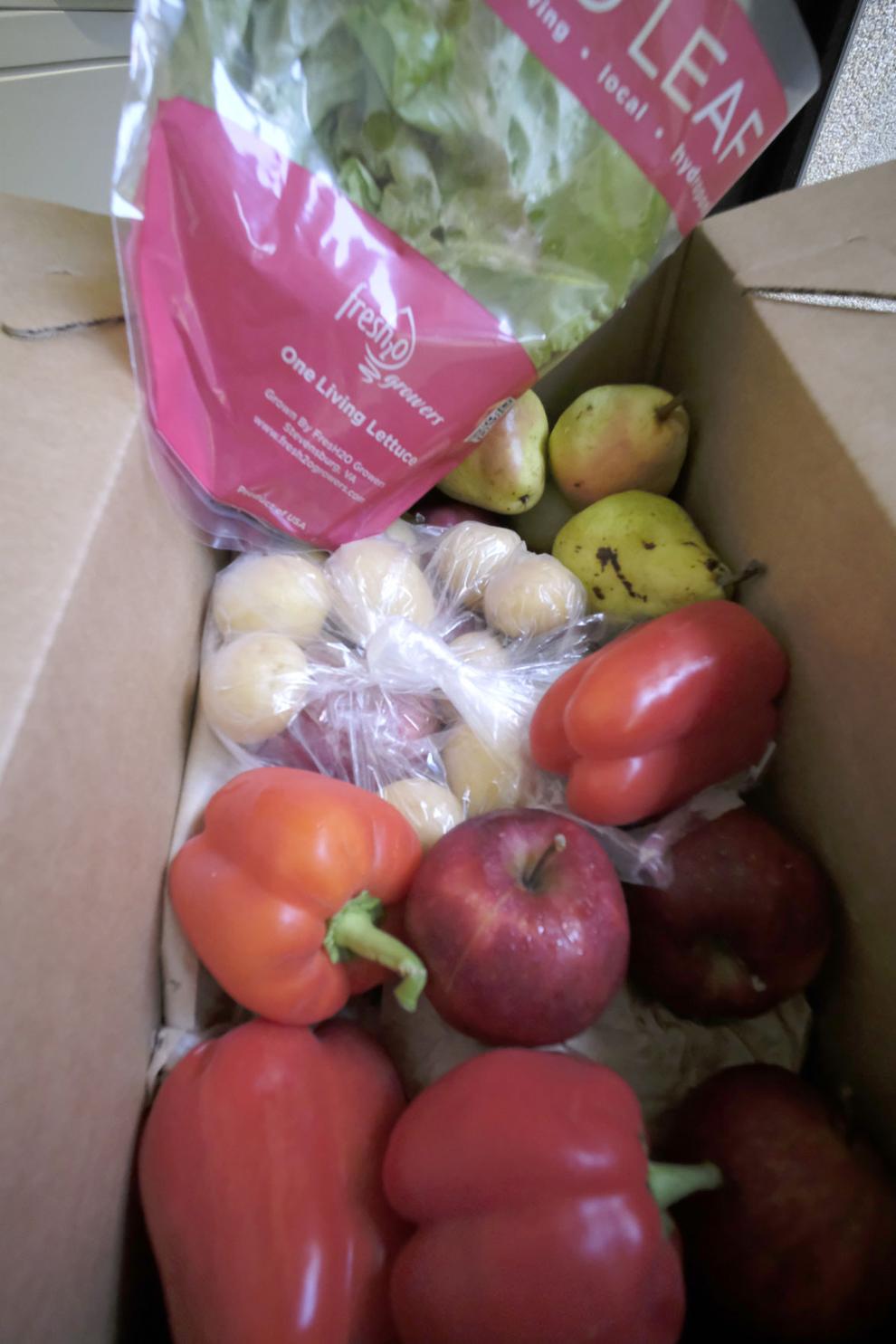 To reach more students, the pantry might change its messaging or increase its exposure to students, she added.
The pantry now has a steady influx of fresh fruits and vegetables thanks to a business called Hungry Harvest, which buys produce that it would otherwise be thrown out because of a blemish, a misshaping or discoloration, said Tim Parrott, its vice president of marketing. It sells a 10-pound box for $15, delivered straight to customers' homes. For every box sold, a portion of the money made is used toward donating more boxes of produce to food pantries.
Last week, the Ram Pantry received 300 pounds of lettuce, apples, pears, cucumbers, potatoes and colored bell peppers. Students can choose from any of the available items, selecting as much or as little as they want, order online and pick up the groceries in a plain paper bag outside the student center.
"This is amazing because produce is expensive," Mathews-Ailsworth said.
The pantry offered some vegetables before, thanks to an on-campus garden. Every VCU student is eligible, and while they don't have to display a need, VCU does ask them to complete a survey so the university can learn more about the students who are accepting the grocery items.
The student response has been encouraging. More than half the students who have placed orders this month have picked up a piece of fresh produce. Hungry Harvest will continue donating to VCU for the fall semester and will return in 2021 if there's still a need, Parrott said.
Every item of food that goes in and out of the Ram Pantry is donated — VCU doesn't buy any of it — and there have been 5,000 items donated this semester. What kind of groceries Ram Pantry is able to offer each week depends on the donations it receives. A church in Ashland brings baked goods from Panera Bread each week. Kroger gave the pantry $5,000. Publix gave $500.
"Who knows what will come in after this?" Mathews-Ailsworth said. "We're kind of at the mercy of people."
Since the pandemic, she said, there's so much more need throughout the area, making it tougher for charitable organizations to receive donations. So far, the inventory level has been healthy. The Ram Pantry has food, and when students come back to campus, it'll be ready to serve them.