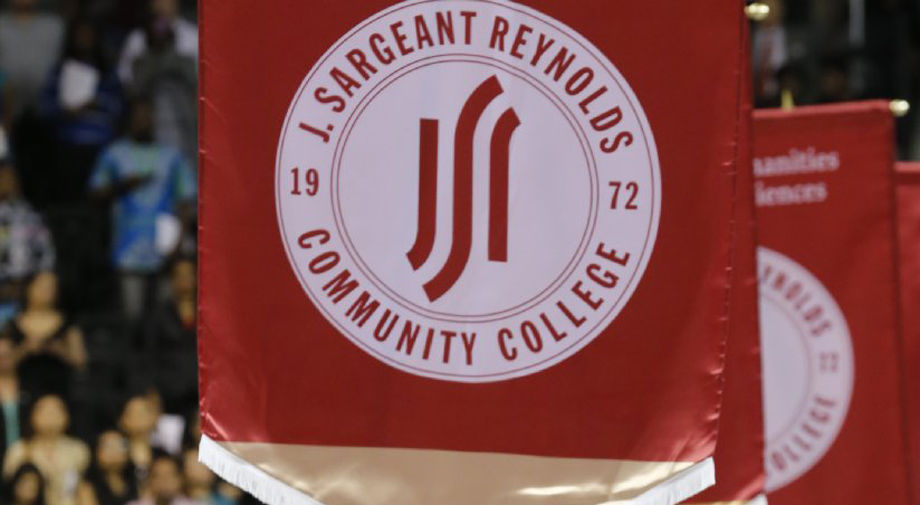 Students and employees at Virginia's community colleges will be required to wear masks while indoors, said Glenn DuBois, chancellor of the Virginia Community College System.
The VCCS will follow guidance from the Centers for Disease Control and Prevention, DuBois said in a letter to college presidents on Wednesday. That includes layered prevention strategies at colleges and for vaccinated people to wear masks in settings with substantial levels of transmission.
All of the state's 23 community colleges serve localities that have shown substantial or high transmission rates in recent days, the chancellor said. There have been more than 20,000 COVID-19 cases at Virginia's four-year universities since the pandemic began, according to a Richmond Times-Dispatch survey of college figures.
Colleges have the flexibility to decide when to implement the rule. The VCCS will allow them to apply the mandate in a manner that best suits each college. For example, professors can remove their masks when standing at a safe distance or behind a plexiglass barrier.
Chesterfield County's John Tyler Community College, which is renaming itself Brightpoint, will require masks indoors starting Friday, a school spokesperson said. Reynolds Community College hasn't set a start date yet and hasn't determined what kind of flexibility it might allow, a spokesperson said.
"The rise of the virus's easily transmitted Delta variant is requiring us, once again, to reconsider what is necessary to continue to pursue our academic mission as safely as possible," DuBois said.
DuBois, who announced this week that he will retire in June after overseeing the state's 23 community colleges since 2001, said he will revisit the mandate when needed. Virginia Commonwealth University recently said it will likely require masks this fall.
VCCS is not requiring its students or staff to be vaccinated, unlike most of the state's four-year colleges. Community colleges do not have residence halls and lack the public health infrastructure to maintain vaccination records and other personal student health data, DuBois said in May.
Because community colleges offer short-term training and credential programs, a vaccine mandate could create an impractical and unintended barrier to student enrollment, DuBois added.
Gov. Ralph Northam announced Thursday that he would require state employees to receive a vaccination or undergo weekly tests.
(804) 649-6109
Twitter: @EricKolenich