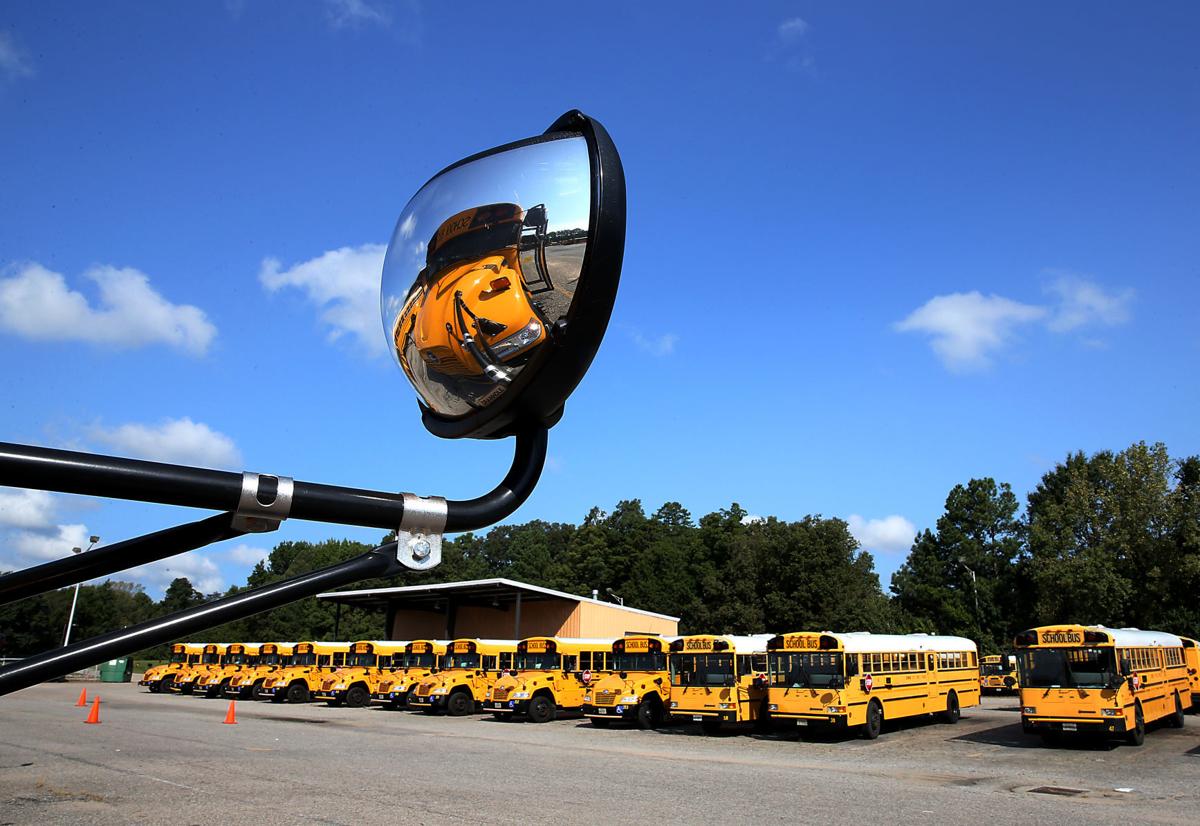 As more students head back into the classroom, the Virginia Department of Health has launched some new COVID-19 online tools, one of which includes metrics to guide school officials as they make reopening decisions.
A dashboard, updated daily, showing COVID-19 metrics by region. Day-specific data is available going back to Jan. 27.
A dashboard, updated weekly, showing
transmission trends by region.
Visualizations based on the U.S. Centers for Disease Control and Prevention's "Indicators for Dynamic School Decision-Making." Users can see data for individual school systems, along with color-coded statewide maps.
The new online tools will help government officials "better understand the extent of community transmission in a given locality's community," said Dr. Laurie Forlano, VDH's deputy commissioner for population health, during a news conference Monday morning.
The school metrics are divided into "core indicators" and "secondary indicators" for each locality. One of the core indicators, for example, is the total number of new cases per 100,000 people within the previous 14 days, while the secondary indicators include the percentage of hospital inpatient beds occupied by COVID-19 patients and the percentage of such beds occupied in general.
"We hope communities use the tool to understand the data in their locality and also in surrounding counties or localities to help understand the potential risk of introductions and or subsequent transmission in other settings, like school," Forlano said.
In the Richmond area, only Hanover County brought students back into the classroom on the first day of school. Chesterfield County is returning some K-12 special education students back to in-person instruction on Tuesday, while Henrico County is weighing whether to move to a hybrid model next month. The city of Richmond is opening some school buildings for emergency child care.
VDH recommends that any decisions about in-person instruction or school closures be handled at the local level. The Department of Health has recommended for school systems to prioritize bringing back the highest-need and youngest elementary school students first.
"That guidance has and continues to prioritize the needs of students who have been most impacted by school building closures and for whom in-person instruction is most beneficial," said Holly Coy, the Virginia Department of Education's assistant superintendent for policy, equity and communications. "That includes our students with disabilities, English learners, and young students in preschool through third grade."
The metrics are at www.vdh.virginia .gov/coronavirus/ key-measures/pandemic-metrics.