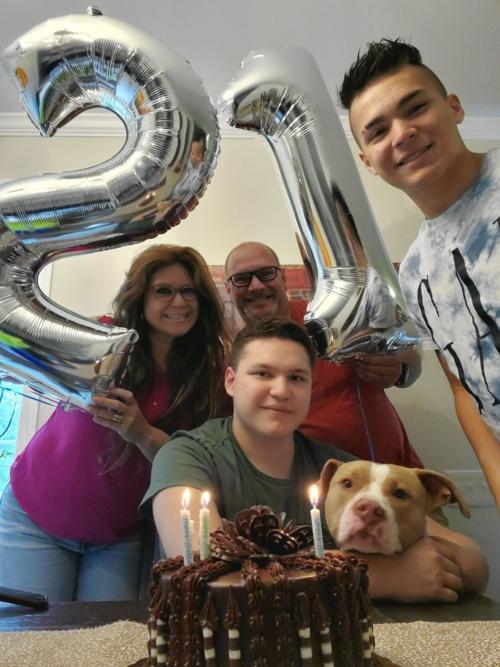 Alan Velasquez was 17 when he came to the United States seeking asylum. He landed at Washington Dulles International Airport with his brother and parents, carrying as many possessions as he could squeeze into one suitcase.
His father, a political activist, had been shot with a rubber bullet at a protest in Venezuela and decided he was done taking risks.
Now 21, Velasquez is planning a career in computer science and taking classes at John Tyler Community College in Chesterfield County. But the cost feels astronomical.
Because of his asylum status, he pays the out-of-state rate, which is more than double the price for in-state students, and he is unable to secure scholarships or government loans. He clears his tuition by working at Amazon for $15 an hour.
Virginia recently passed laws that make college more affordable for noncitizens, but they don't help Velasquez, who is caught on a technicality.
His problem stems from the timing of his enrollment at L.C. Bird High School in March of his junior year. Had he arrived eight months earlier, he would now be considered an in-state student. Those eight months ultimately could cost him up to $49,000 in tuition.
The law says that after his asylum claim has been approved, he can earn the cheaper rate. But an asylum ruling can take more than five years, as hundreds of thousands of immigrants come to the U.S. each year claiming asylum, according to the American Immigration Council.
Velasquez has lived in Virginia for four years now, while others who immigrated two years later are now paying the lower cost. He's appealed to his school, politicians and lawyers but gotten nowhere. He aspires to transfer to Virginia Commonwealth University, but the price feels unattainable.
Earning the in-state price, Velasquez said, "will change everything, really."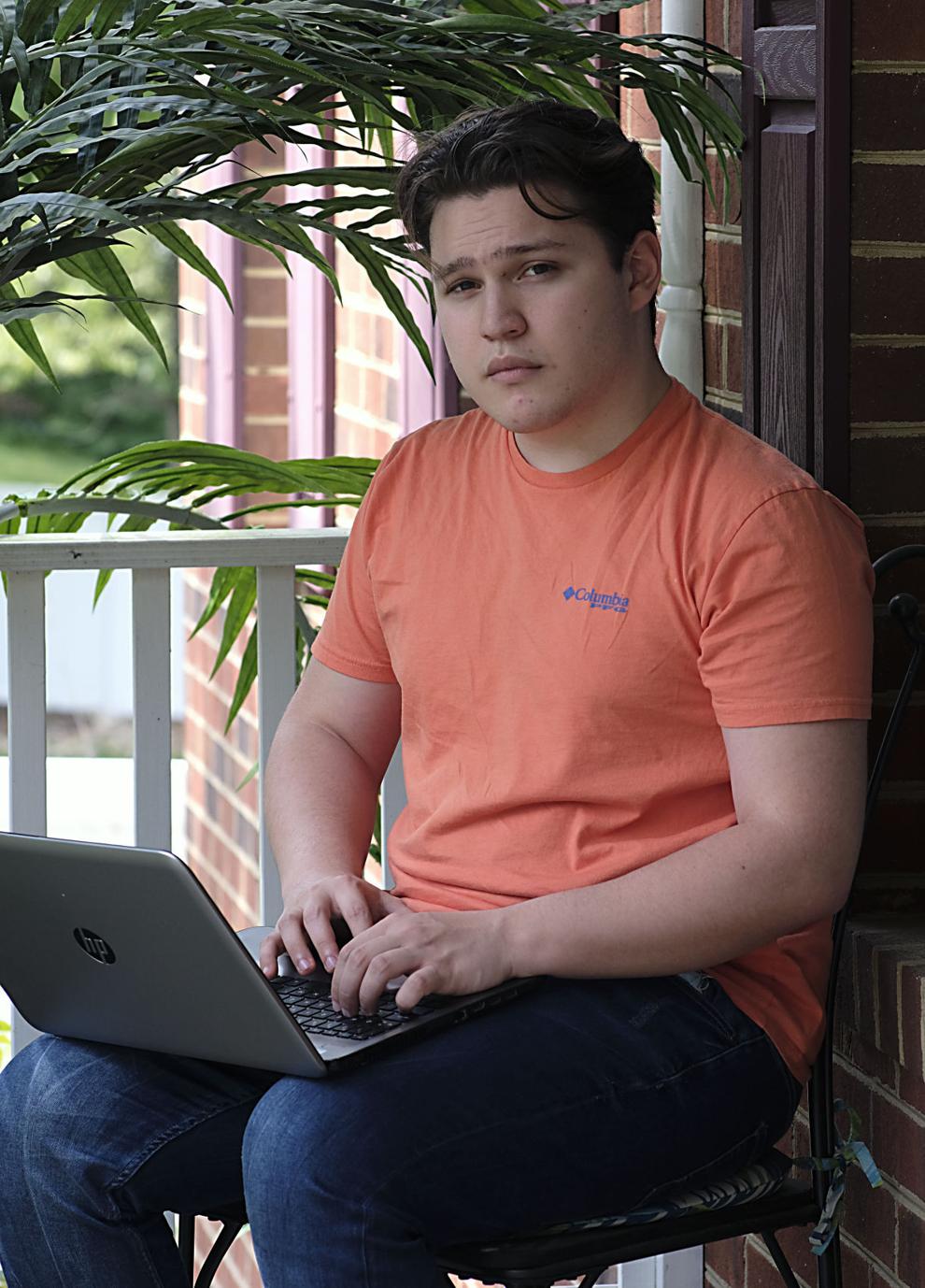 Millions claiming asylum
At a time when Venezuelans are fleeing in droves and applications for asylum are increasing, the U.S. is conflicted over whether in-state benefits should be extended to all immigrants.
About one-third of states have laws that lower the price of college for undocumented immigrants, said Sen. Jennifer Boysko, D-Fairfax. In Virginia, the laws passed on narrow Democratic majorities.
Americans often picture immigrants as people trying to sneak across the border, said Michael Paarlberg, a professor of Latin American politics at VCU. But the vast majority turn themselves in to claim asylum.
There were 1.2 million unresolved asylum cases last year, and the average wait time in Virginia is more than 3½ years, according to the American Immigration Council.
Venezuela has struggled with crime, corruption and inflation since 2014 when the price of oil dropped, Paarlberg said. Its economy depends on petroleum, which makes up the vast majority of its exports.
More than 5 million Venezuelans have left the country, which is on pace to surpass Syria as the world's largest refugee crisis, Paarlberg said.
Velasquez's father, Ely, marched in protests, where he was hit in the head with a motorcycle helmet and later shot with a rubber bullet by gangs deputized by the government to serve as paramilitary. They are known as "colectivos."
Alan never saw violent protests in his home of Puerto La Cruz, but he heard about them occurring nearby and people leaving them with tear gas in their eyes.
"They were going to kill me or put me in jail," said Ely, his father.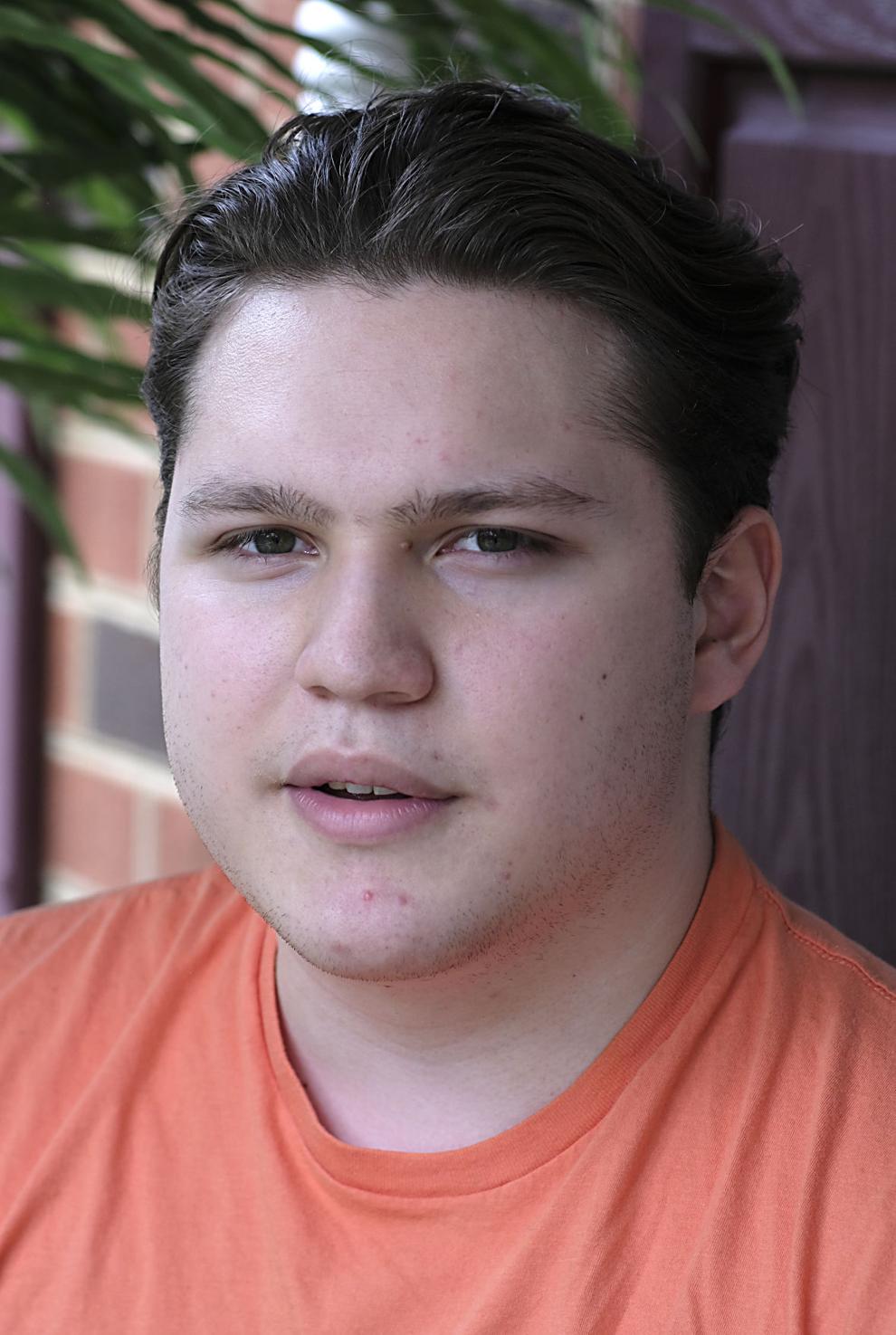 Paying for college $15 at a time
When he was 6 years old, Velasquez started learning English by playing video games on his Game Boy. By the time he arrived in Virginia, he spoke the language well, but he took ESL classes anyway.
Eight months after he graduated from high school, he earned a work permit and started his search. He found a job at the banquet hall at Delta Hotels, moving tables, lifting chairs and serving food at events for $8 an hour.
When the pandemic began, the hotel furloughed him. But he made more money in unemployment, $728 a week, than he did at the hotel.
He used his federal stimulus check toward buying a 2003 Mazda 6, which cost about $3,000. Its headlights are foggy, and rain water leaks through the door.
In December, he found a job at Amazon, earning $15 an hour to pack ice cream, eggs and other grocery items and then stage them for delivery. It's easy work, he said, but it gets repetitive. Though his job is considered part time, he works 40 hours a week as often as he can.
He's not eligible for federal loans, so he pays his tuition bills as he goes. A three-credit class at John Tyler costs him $1,072.80, while an in-state student pays $480.
To lower his costs, he takes only three classes a semester. He figures he'll need at least three years to finish two years' worth of classes, and by the time he graduates from John Tyler, he'll have paid more than $21,000 in tuition and fees.
A good student, Velasquez has a 3.7 GPA.
He wants to transfer to VCU, where out-of-state tuition costs $36,000 annually. If he has to pay the full rate, he'll continue taking classes at a slower pace. While two years at John Tyler and two years at VCU cost $40,000 for an in-state student, an out-of-state student pays $94,000.
VCU, he said, is "probably going to destroy my wallet."
Not only does he pay tuition, Velasquez lives at home and gives money to his parents to help with the bills. When his father sends $50 to family members still in Venezuela, Alan chips in $15. If his family's claim for asylum is approved, he may never return to Venezuela again. While he misses his family there, he knows his parents made the right decision.
Velasquez said he doesn't worry about his family's asylum status, even though most cases are denied. Last year, 72% of asylum claims were rejected, according to a report by Syracuse University.
It's not enough to come from a dangerous country, Paarlberg said. To be granted asylum, a person must be under threat of death or persecution because of his or her race, religion, nationality, political belief or social group.
Immigrants from Venezuela have had slightly better odds, Paarlberg said, because the reason for their persecution is clear, and the U.S. is more sympathetic to immigrants from countries whose leaders are unfriendly to America.
If his family's claim is rejected, there are other avenues they can pursue.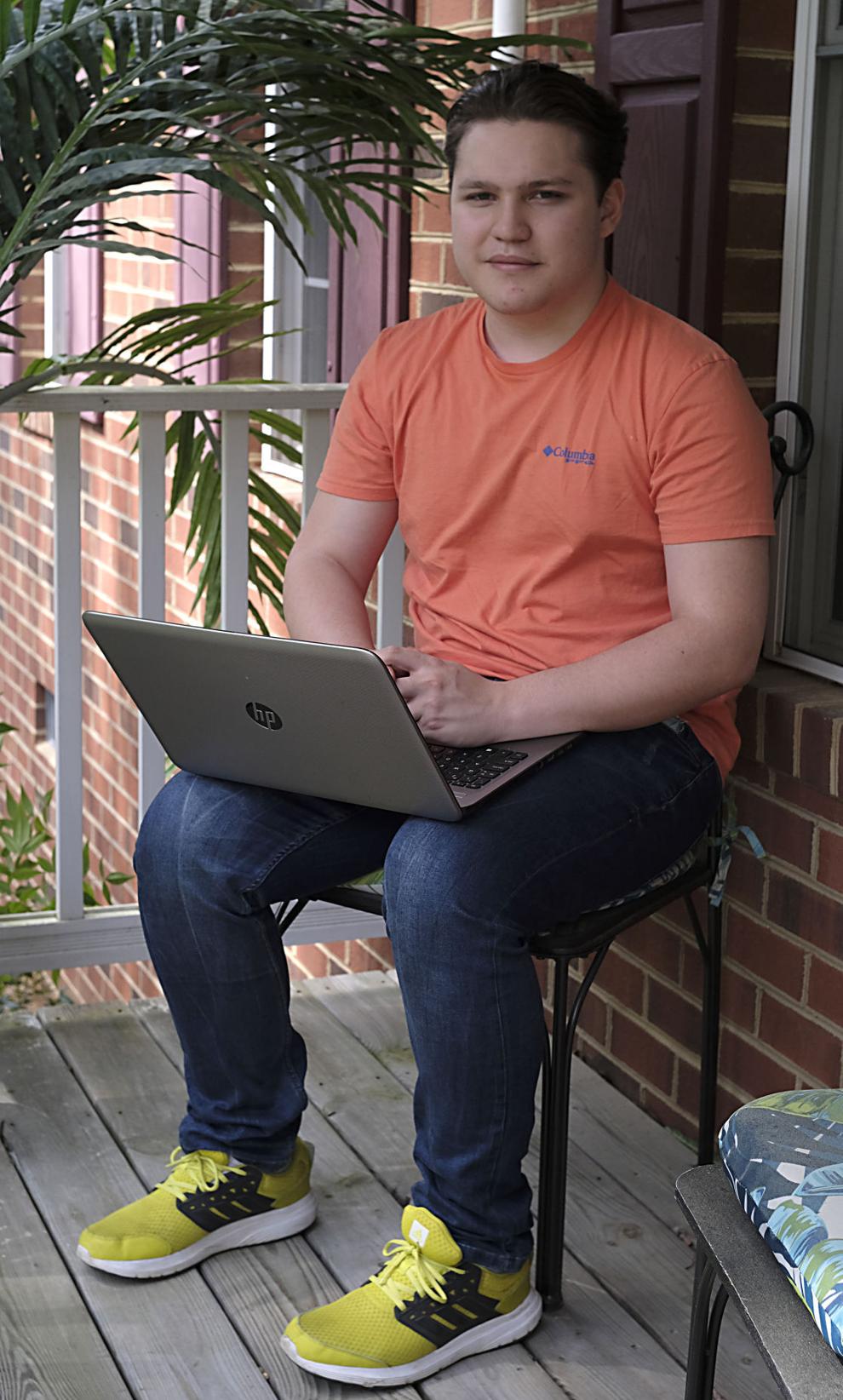 A critical mistake
Velasquez and his family arrived in February 2017 carrying tourism visas. Because they knew someone in Richmond who could help them, they chose to settle here.
The next month, Velasquez enrolled in high school as a junior. He could have waited until the following fall to enroll, he said, starting his junior year over and graduating a year later. But the school suggested he start right away, which turned out to be a critical mistake.
In 2020, Gov. Ralph Northam signed a law that gives in-state tuition to residents regardless of their immigration status. But there was a requirement: They must complete two years of high school. A year later, Northam signed a law that gives financial assistance to all immigrants, as long as they complete their two years. Prior to 2020, an asylum-seeker could not earn the in-state rate until after his or her claim was approved.
Though Velasquez finished his junior and senior years at L.C. Bird, he didn't spend two full years there, and he can't go back to finish them.
The bill never would have become law had it not included the two-year wait, said Boysko, the state senator who sponsored a version of the bill. Other legislators worried that immigrants would drop into Virginia to pay the in-state rate and leave.
Boysko proposed a one-year minimum, which is the amount of time a citizen must live in Virginia to claim the in-state rate. Other states, such as Colorado and Florida, require immigrants to spend three years in high school, so legislators compromised on two years, she said.
She's never heard of someone falling between the cracks the way Velasquez has.
If Velasquez and his family are granted asylum, he still has to wait another year before he can be eligible for the in-state rate.
In the meantime, he can't apply for federal loans or Pell grants, which are designed for low-income families, because federal law doesn't allow it. While Virginia has loosened restrictions on many immigrants, those actions don't put immigrant students on an even financial footing with citizens, said Lee Andes, the associate director of financial aid for the State Council of Higher Education for Virginia.
"Virginia can narrow the gap but cannot eliminate the gap in all cases," he said.
While the new laws don't help Velasquez, the old ones should, said Nady Peralta, an attorney at the Legal Aid Justice Center, a group that fights systemic poverty. She believes the law already allows for an asylum-seeker to pay the in-state rate, it's just not being interpreted that way.
To be approved for in-state tuition, the law requires a person to establish "domiciliary intent." That means the student must do the normal things you do when you permanently move, such as getting a driver's license in the state, registering your vehicle there and paying taxes.
Asylum-seekers already do those things as they wait for their claims to be approved, Peralta said. These people aren't in danger of being deported, she said, and they're not hiding from the government.
Peralta said she could envision her firm filing a lawsuit to force the state to interpret the law this way.
In 2021, Virginia passed another law designed to help students like Velasquez, establishing the G3 program, which gives free tuition to some low-income community college students. But Velasquez isn't eligible for it because of his asylum status.
And VCU offers a scholarship for students who transfer from community colleges in Virginia. Velasquez read about it and hoped it was another avenue for lowering his tuition bill.
In reality, it was just another hurdle. Like so many other programs, Velasquez doesn't qualify.