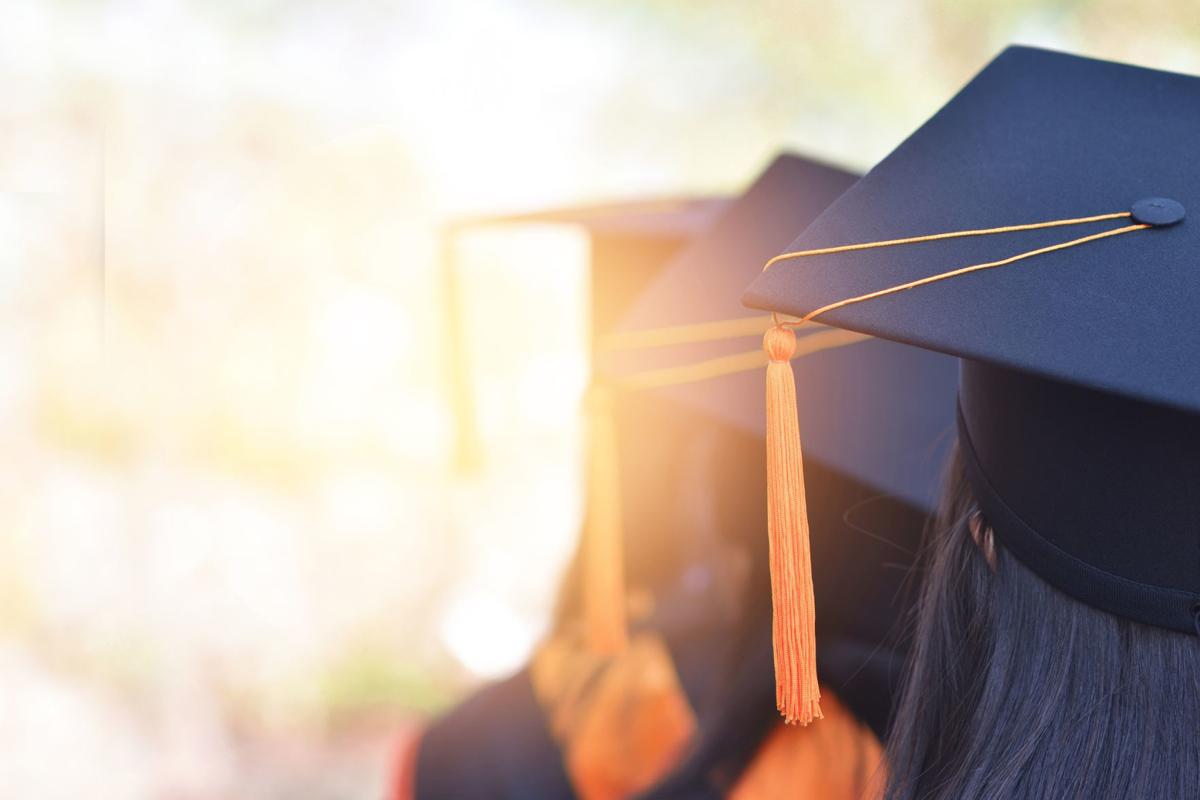 A college in Virginia is facing potential closure after state regulators found deficiencies in the education it was giving students.
The State Council of Higher Education for Virginia has started the process of revoking Virginia International University's certificate to operate, a move that could lead to the closure of the Fairfax school, which serves students from mostly foreign countries.
The university said it's willing to make changes to stay open, and state officials will decide if those changes are adequate or not in May.
The move comes after SCHEV staff members found widespread issues, including plagiarism and lackluster online classes, during an audit conducted in August at the school.
Agency staff found five issues of noncompliance with state standards, two of which were also discovered in previous audits and one issue — poor online classes — "of special significance because it adversely affects the quality of education at VIU."
In the audit, which was presented to the full council at its meeting in Blacksburg last week, the state found that VIU teachers weren't qualified to teach their assigned courses — something auditors also found in 2010 and 2014 reviews.
Those previous inspections also discovered that VIU doesn't collect the items needed to justify a student's admission to the university, and SCHEV found that issue has continued, according to the most recent review. The new report also found administrators aren't qualified and student financial records aren't properly maintained.
The most extensive issue found in the audit, though, was the quality of the online classes at VIU, which the state called "patently deficient."
Auditors found that students only had limited interaction with their peers — more than one in three online classes had enrollments of three students or fewer — while also not having enough time spent with their professors.
The review showed "rampant" plagiarism in student work that went unpunished (in 50 cases of plagiarism found during the audit, only two students got a zero or were penalized for stealing others' work).
SCHEV cited the acceptance rates of international students with an "abysmally poor command" of English as the main reason for the poor quality of online classes.
"SCHEV's review of VIU's online course content indicates that the admission of unqualified students is the first of many impediments to a quality online education system," the audit said. "Unqualified students regularly submit plagiarized or inferior work; faculty turn a blind eye and lower grading standards (perhaps to avoid failing an entire class); and administrators do not effectively monitor the quality of online education being provided.
"That such substandard coursework could continue with no complaints from students, faculty or administrators raises concerns about the purpose of education at VIU."
VIU President Isa Sarac, who founded the school in 1998, said in a letter to SCHEV dated March 11 that he was "very concerned and saddened" by the findings.
In response to the findings, VIU said it would have preferred to have its online program stay open, but would close it at the end of April and continue "as a 'bricks and mortar' institution."
"The bottom line is that the on-line program is not worth the damage to the rest of VIU," said Chap Petersen, a Fairfax City state senator who is serving as VIU's lawyer, in a letter to SCHEV.
SCHEV spokeswoman Laura Osberger said that while the council is moving forward with revoking VIU's operation certificate, which it needs to stay open, the university won't close immediately. The agency will have a "fact-finding conference" in late May.
Osberger said the results of that conference could include:
SCHEV finding that VIU has made steps to correct the audit findings and is now compliant with state standards;
SCHEV finding that the university is still not complying and the agency would continue with the revocation; or
"Somewhere in the middle," Osberger said, adding that SCHEV could place VIU on a correction program and heighten the monitoring of the school.
"It is my hope and expectation that VIU will answer most (if not all) the issues raised by SCHEV in our response and at the fact-finding hearing," Petersen said in an email.
The school, located along U.S. 29 near the Fairfax County Government Center, employs 40 people and has 81 adjunct faculty members, Petersen said in the letter, which added that 280 students are currently enrolled at VIU.
Eighty-six percent of the school's enrollment comes from outside North America, according to data on the university's website. Tuition is $2,178 per graduate class and $1,266 for every undergraduate class.
"Revoking the certification (or changing it to 'conditional') would be devastating, as it would effectively close the school," Petersen said, specifically pointing to VIU's ability to enroll new students and graduate current students. "No school can survive those limitations."
Michelle Edwards, the president of Accrediting Council for Independent Colleges and Schools, VIU's accrediting body, said in a letter Friday to the university that SCHEV's decision "raises serious concerns." ACICS did its own review of Virginia International in January 2018 before renewing the school's accreditation in August, the same month SCHEV did its audit.
Inside Higher Ed first reported the news of SCHEV's action.
(804) 649-6012
Twitter: @jmattingly306