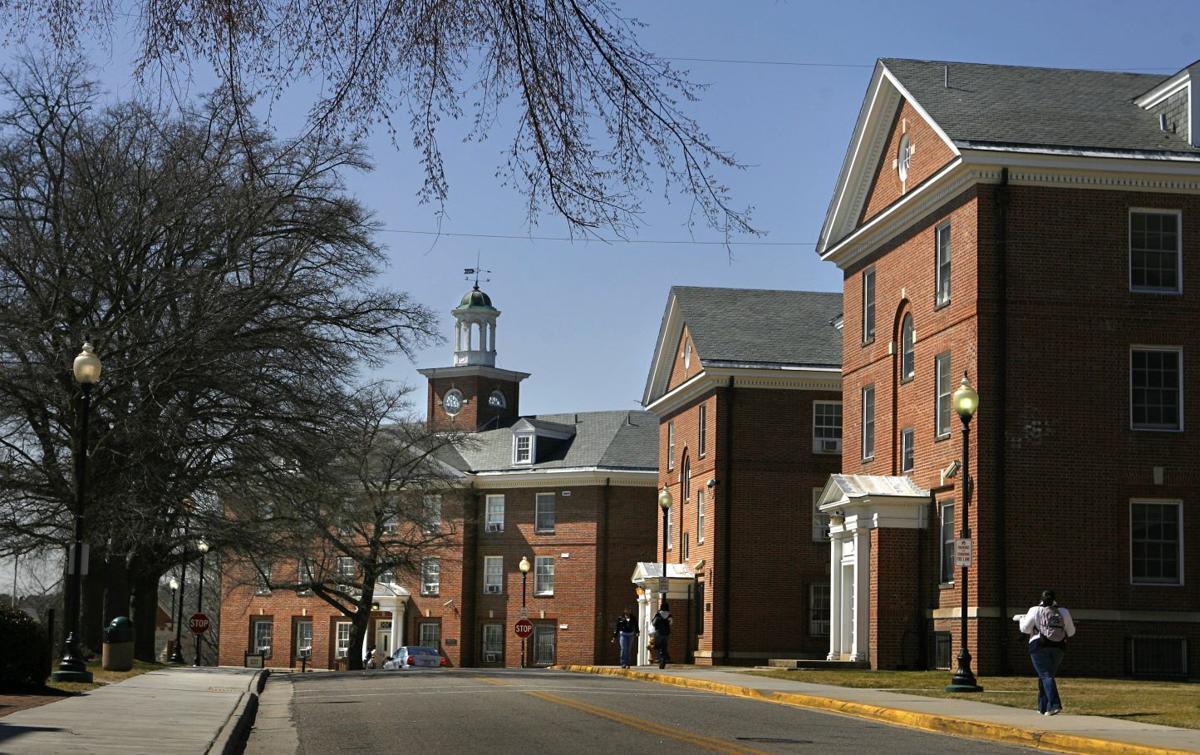 Virginia State University will rename four campus buildings titled for historical figures with ties to slavery, Jim Crow laws or Massive Resistance in the latest effort by a Virginia college to rid itself of such associations.
The university's board of visitors approved the relabeling of buildings that recognize Harry F. Byrd Sr., Joseph D. Eggleston, Elbert Lee Trinkle and Charles Vawter.
"Virginia State University campus buildings and the campus environment should reflect the institution and be a source of pride for students, faculty, alumni and staff who live and work inside them," said Tonya Hall, VSU vice president. "We want to ensure that the names on all of our buildings are a reflection of the rich history of our VSU story."
The school, a historically Black university located in Ettrick near Petersburg, has not yet determined new names for the buildings.
In the past year, universities across Virginia have reckoned with the eponyms of campus buildings, who were often members of the Confederacy, slave owners or advocates of suppressing the freedom of Black people. Virginia Commonwealth University, James Madison University and the College of William & Mary have renamed buildings on their campus in the past year. At the University of Richmond, students and faculty have protested the decision to leave the names of two controversial figures in place.
Byrd, who was governor of Virginia from 1926 to 1930 and a U.S. senator from 1933 to 1965, championed the cause of Massive Resistance to school integration. Last week, Gov. Ralph Northam signed legislation to remove a statue of Byrd from Capitol Square.
His name was removed from a Henrico County middle school in 2016. The school is now called Quioccasin Middle School.
Eggleston was a member of the board of visitors at Virginia State, a teacher and state superintendent of public education. In 1913, he became president of Virginia Tech and later Hampden-Sydney College. A dormitory at Virginia Tech still bears his name.
While Eggleston raised teachers' salaries and expanded state funding for education, the needs of Black students were neglected, Hall said.
Trinkle, who was Virginia's governor from 1922-1926, signed the Racial Integrity Act in 1924, which prohibited interracial marriage, and the Virginia Sterilization Act of 1924, which required state hospitals to sterilize people deemed "mental defectives."
Last year, the College of William & Mary and the University of Mary Washington renamed campus buildings that honored Trinkle.
Vawter was the rector of both Virginia State and Virginia Tech and a state legislator for 24 years. Born in 1841, Vawter joined the Confederate army during his junior year at Emory & Henry College, where he attained the rank of captain.
VSU has assembled a committee to suggest new names for the buildings.
"The decisions to name a building or space identified with a historical individual should meet a high standard based on research and deliberation," Hall said. "The new names will take into account the current mission, support and values of Virginia State University."
(804) 649-6109
Twitter: @EricKolenich