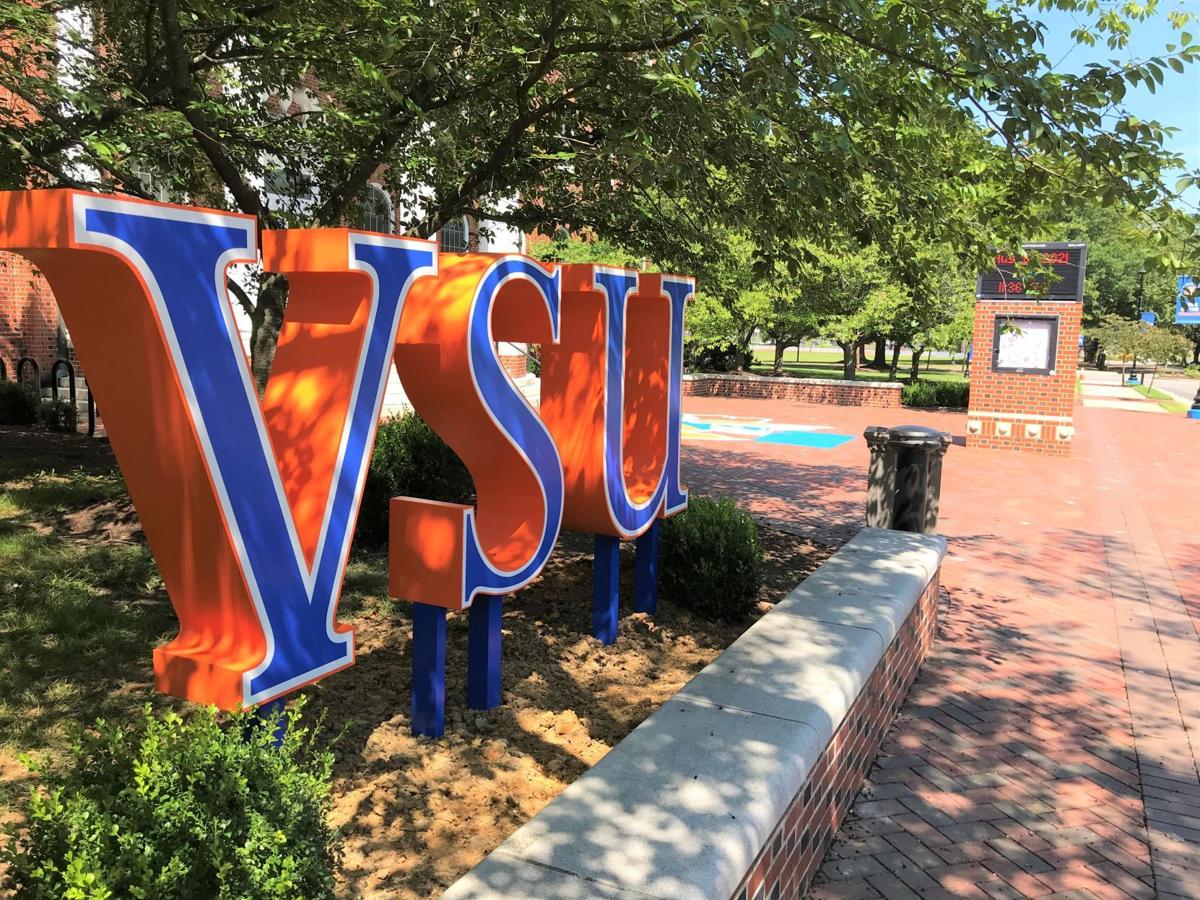 Virginia State University will require proof of vaccination to attend football games and other athletic events on its campus in Ettrick, the university announced Tuesday.
The requirement applies to fans ages 18 and older and starts immediately. The VSU football team hosts St. Augustine's on Saturday, and homecoming is Oct. 23.
The decision "is part of an effort to help safeguard the health and wellness of the general VSU community and campus visitors," the university said in a statement.
Other members of the Central Intercollegiate Athletic Association, of which VSU is a member, have made similar decisions. Winston-Salem State is requiring proof of vaccination or a recent negative test for its athletic events. Virginia Union University in Richmond is requiring vaccinations for its homecoming events.
Last month, VSU announced it would require students and staff to be vaccinated. It awarded $500 to students and $1,000 to staff who reported their vaccination by the deadline.
University employees also are included in the mandate by Gov. Ralph Northam that state employees be inoculated or undergo weekly testing.
VSU requires masks on campus, both indoors and outdoors.
This semester, 37 students and four employees have tested positive, which represent less than 1% of tests administered, a school spokesperson said.
"Our goal is to maintain or even reduce our already low positivity rate in an effort to eradicate the virus on campus altogether," athletics director Peggy Davis said.
Spectators can prove their vaccination by bringing their official vaccine card or their vaccination records with a picture identification. Students and staff can bring VSU-issued vaccine passports. In Virginia, 72% of adults and 60% of residents ages 12 and up are fully vaccinated.
On Tuesday, VSU canceled classes and designated it as a wellness day, in an effort to mitigate the increased loneliness and stress caused by the pandemic.
Staff were encouraged to dress down, attend on-campus mental health activities and spend additional time checking on co-workers.
(804) 649-6109
Twitter: @EricKolenich