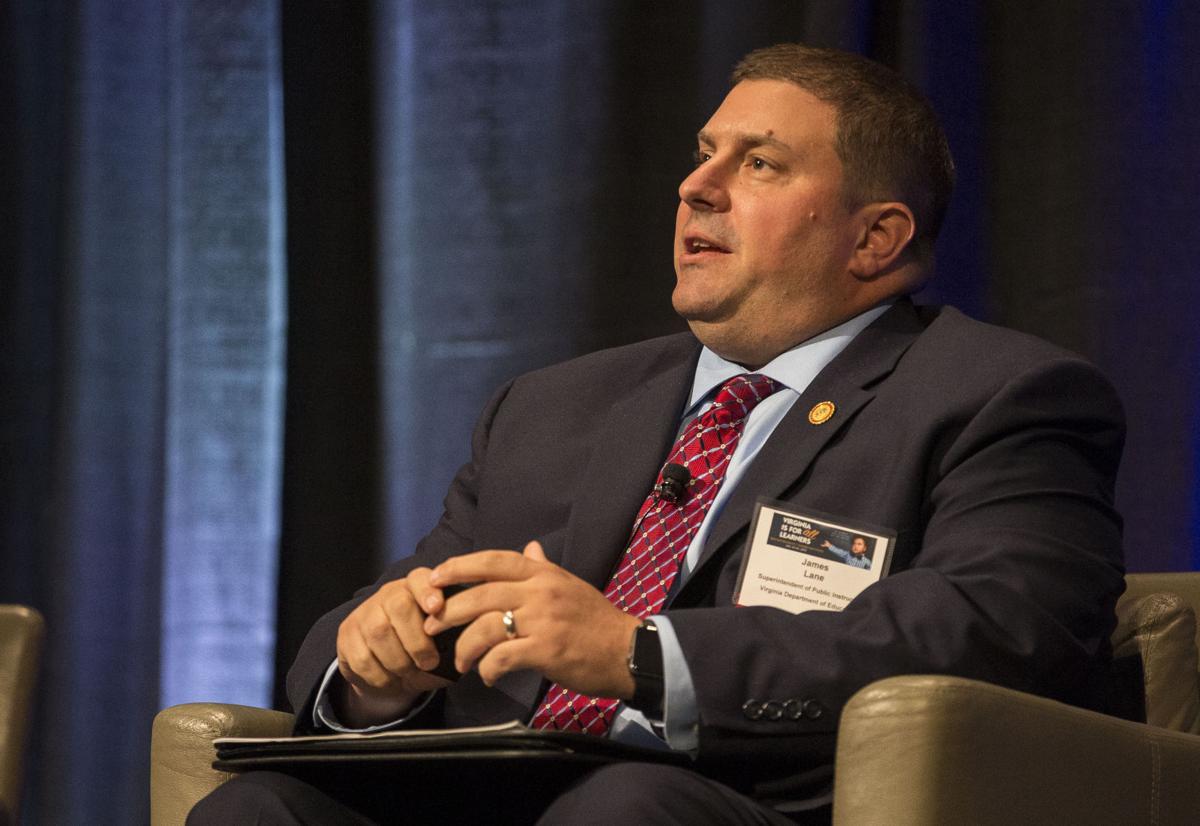 Fewer Virginia public school students sat for annual state accountability tests this spring, and those who did fared worse than in previous years, statewide scores released Thursday show.
Standards of Learning test results for elementary and middle schoolers across the state and region reflect the coronavirus pandemic's upheaval on classroom learning over the past two years, with plummeting scores that were both predictable and troubling to school officials. Some children haven't seen the inside of a classroom in more than 500 days.
The impact of more than 18 months of disrupted learning was most reflected in math and science pass rates, which dropped to 54% and 59% from 82% and 81%, respectively, two years ago, the last time students were tested. About 7 in 10 students passed reading exams last school year.
Those students most likely to suffer the impacts of COVID-19 — children of color and children from low-income households — also saw the greatest losses in test scores, a nationwide trend that exacerbates existing inequities.
"Despite teachers' heroic efforts last year, it's undeniable that learning suffered tremendously," said Richmond Public Schools Superintendent Jason Kamras in a statement, calling the city's results "heartbreaking."
James Lane, state superintendent of public instruction, on Thursday urged local school districts to triage with federal coronavirus relief dollars, some of which can go toward closing achievement gaps.
Statewide, Black and Hispanic students scored significantly worse than their white and Asian peers. From two years ago to now, Black and Hispanic students' passing rates dropped between 11% and 36% in all three subject areas.
Black students' pass rates dropped to 34% and 39% for math and science, respectively, and 54% for reading. Hispanic students saw steep drops for math and science as well, with pass rates of 38% and 42%, respectively, while also having a 54% passing rate for reading.
While Asian and white students overall saw double-digit drops in both mathematics and science this year, their results were still above the state average. Asian students' overall pass rates ranged between 79% and 85% on all exams; white students' were between 64% and 78%.
Lane said Thursday afternoon that participation rates need to be factored into the gaps of scores between different student groups. For example, Black students' participation rates were between 11% and 17% less than white students' statewide, Lane said. The percentage of participating white students was not available online Thursday afternoon.
In a typical non-coronavirus pandemic school year, 99% of third- through eighth-graders at Virginia public schools take the annual state assessments. The exams normally include reading, writing, science, mathematics, history and social sciences assessments. This year, thanks to state flexibility, school systems were allowed to use local writing and history exams.
However, this past spring, 75.5% of students took the reading SOLs, 78.7% took math, and 80% took science. For this year, "more flexible" opt-out opportunities were offered to parents who were concerned about COVID-19's community spread, according to the Virginia Department of Education.
Despite schools either being fully closed, operating on a hybrid schedule or open for daily instruction, all students were required to take the tests in school buildings last spring "to maintain testing security protocols," according to the VDOE.
The annual tests were canceled when the pandemic first upended education in March 2020. Thursday's results will not affect school accreditation, which will be waived for the second consecutive year.
In the Richmond region, only Hanover County Public Schools is comfortably ahead of the state averages. Chesterfield County and Henrico County results fell closest to the state averages and were most comparable to each other for the three exams.
Richmond Public Schools, the only district that remained almost fully virtual all of last year, saw scores lag between 13% and 22% below state averages. (In April, 800 RPS students were allowed back into the classroom, including 300 elementary schoolers with high needs.)
Pass rates: reading, 47%; math, 32%; science, 46%
Immediate steps for the district include investing $65 million in a three-year plan proposed by Kamras to provide teachers with additional literacy training and expand after-school and summer reading programs. Last year, 66% of RPS students in grades K-2 read below grade level.
The reading investment comprises "the lion's share" of the district's stimulus fund spending, Kamras said. The district plans to move to a year-round school schedule for the 2022-23 academic year.
"There is no way to sugarcoat the numbers," said School Board Vice Chairman Jonathan Young, who has championed year-round school for nearly five years and was disappointed it did not get approved for the 2020-21 school year. Young hopes the move next year will encourage other districts in the region to follow suit or extend the learning day.
While RPS is looking to make strides with its reading rates and educate students all year long, there is room for more investment, Kamras said.
"But let's be clear: Virginia's schools will need massive new investments for many years to come if we're going to do right by our children — especially our low-income and Black and Latino children — after this pandemic," Kamras said.
Richmond's Black and Hispanic students scored below the district's overall average on all three exams. Black students' average pass rates were 36% for reading, 18% for mathematics and 30% for science. Hispanic students scored slightly better than Black students, with pass rates of 38% for reading, 23% for math and 35% for science.
Pass rates: reading, 64%; math, 52%; science, 60%
Chesterfield County Public Schools saw significant drops in its SOL passing rates from two years ago. The district also saw a large drop-off of students' participation in the state exams.
This spring, Chesterfield students completed 68,376 scored tests, nearly 40,000 fewer than in the spring of 2019, when 79% of students demonstrated proficiency in reading; 82% in math; and 82% in science.
"Comparing the latest test results to results of tests administered before COVID-19 is like comparing bananas and beets," said Chesterfield schools Superintendent Merv Daugherty in a statement on Thursday. "That being said, SOL results are among the data our schools have already begun to use as we help students grow and recover from any unfinished learning related to the pandemic. We will continue to do what's best for kids and help every student succeed as we move forward."
Pass rates: reading, 63%; math, 48%; science, 58%
SOL scores of Henrico County Public Schools students reflect between a 13% and 33% drop from two years ago, when pass rates were 76% for reading, 81% for math and 82% for science.
"Clearly the scores from last year, in general, are not where we want them to be. But let's not overlook the enormous efforts of our students, teachers, school support systems and families who worked so passionately and creatively last year to achieve their best under unprecedented circumstances," said Andy Jenks, a schools spokesperson.
As a district, Henrico is focusing on the individual stories behind each result and not the percentage totals, Jenks said.
Henrico's 99% participation rate across reading, math and science dropped significantly last school year, with only 65% of students sitting for the reading exam, 69% for math and 74% for science.
Pass rates: reading, 81%; math, 78%; science, 74%
While Hanover County students surpassed the state averages on the accountability tests this year, the district's scores still slipped slightly in all three categories. Two years ago, pass rates were 84% in reading, 89% in math and 86% in science.
Having between 96% and 97% participation two years ago, this year 72% of all eligible elementary and middle schoolers took reading and mathematics and 70% took science.