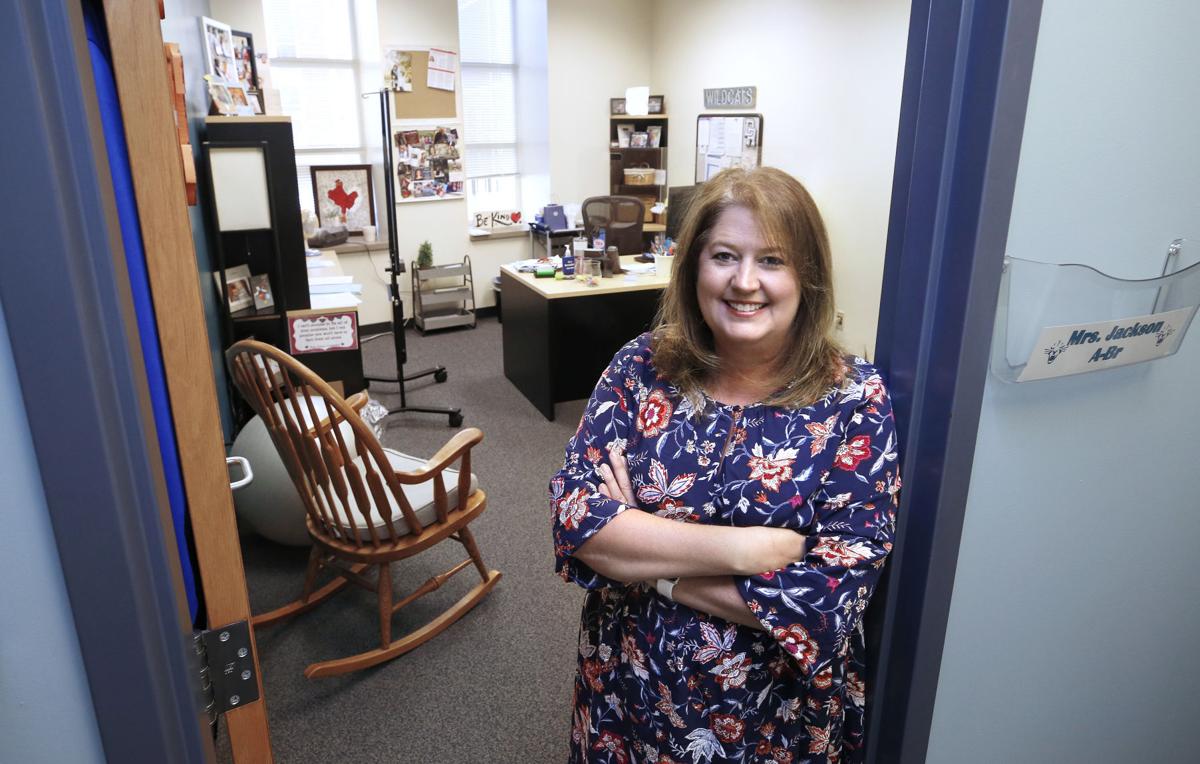 At Deep Run High School in Henrico County, about half of the students in the senior class have applied to Virginia Tech. And half of those applicants have been wait-listed, a huge increase from last year, said Jamie L. Jackson, the school's director of counseling.
Prestigious colleges across the country were flooded with more applications this year. Unsure of how many students will actually enroll, some universities have wait-listed thousands more applicants this year in hopes of meeting their enrollment targets.
That's led to more high school students and their families nervously waiting as decision day approaches. For most universities, that's Saturday, the day colleges typically set as the deadline for accepted students to commit by sending a nonrefundable deposit.
And it's created a situation in which high school counselors can no longer easily predict which colleges will accept which applicants.
"This year, I feel I can't do that," Jackson said. "You just don't know as much."
The waitlist boom can be traced back to the fall when colleges started receiving applications in record numbers. Virginia Tech received 42,000 applications, an all-time high and a 36% increase over last year. The University of Virginia received a record 48,000 applications, and the College of William & Mary got a record 17,000.
Why the increase? For one, most colleges didn't require SAT or ACT scores this year because of the pandemic. Students who normally wouldn't have applied to schools with high average test scores felt emboldened and applied, figuring they had better chances than usual. For another, freshman enrollment sank in 2020, as some students chose to take a gap year.
The problem with receiving so many applications is that colleges can't be sure how many students will actually show up in the fall. Typically, they look at metrics to determine which students will come, such as whether the student visited the campus. But campus tours were shut down last year, and colleges don't have that information to rely on.
Colleges have pretty specific enrollment targets, said Jim Jump, the director of college counseling at St. Christopher's School. If a college admits too many students, it won't have space to house them. If it admits too few, it leaves revenue on the table. Waitlists are an insurance policy to hit that number, Jump said.
Among its 48,000 applicants, UVA admitted 21% and put another 10%, or 5,000 students, on its waitlist. Last year, UVA wait-listed about 4,500 applicants, and 550 of them ultimately enrolled, a school spokesman said.
William & Mary wait-listed 28% of its applicants, which is about 1,000 more students than in previous years, a school spokeswoman said. Virginia Tech wait-listed 15,000 applicants, 35% more than last year.
The number of wait-listed students who ultimately gain acceptance can swing significantly from year to year. Last year, Virginia Tech offered admission to 4,000 wait-listed applicants. The year before that, when it had over-offered, it took none of the applicants from the waitlist.
So much uncertainty has made for a frustrating year for high school seniors, Jackson said. Students with great SAT scores and grade-point averages are getting wait-listed, and she can't explain why.
"You're thinking, my goodness what else could they have done?" Jackson said. "Obviously, the kids are frustrated. It raises the expectations so high."
Some students said life would be easier had they just gotten denied, Jackson said.
In the past, Jackson could look at a high school student's credentials and tell the student which colleges are a good fit. She can't easily do that anymore. Getting into college is a more competitive endeavor every year.
It used to be that about one-third of Deep Run's applicants to Virginia Tech got wait-listed. This year, it was half. At UVA, the acceptance rate has dwindled from 39% to 25% in the past 16 years.
Not all colleges saw application booms. James Madison University's applications declined about 9% this year, the school's student newspaper reported, and it has wait-listed only 3% of Deep Run applicants, which is fewer than in the past, Jackson said. Similarly, Randolph-Macon College and Radford University accepted every applicant from Deep Run this year. Jackson said she does not have data for Virginia Commonwealth University.
Christian Johnson, a senior at St. Christopher's, was wait-listed by Loyola Marymount University in Los Angeles, even though Johnson thought he had good enough grades and even though he consistently emailed an admissions department employee with updates.
"It was definitely frustrating for me, because I felt I had done so much to show Loyola Marymount they were my clear first choice, and I really wanted to be there," Johnson said.
There's no time to wait, so Johnson has chosen the next school on his list, Occidental College, also in Los Angeles. A $500 deposit is due Saturday.
Should Loyola Marymount accept him in the weeks to come, he'll have a lot to think about. Schools often don't open up their waitlists until after May 1.
But Johnson isn't worried. Strangely, the school that accepted him has a lower acceptance rate than the school that wait-listed him.
"At the end of the day, I've gotten into, in my opinion, a better program," he said.