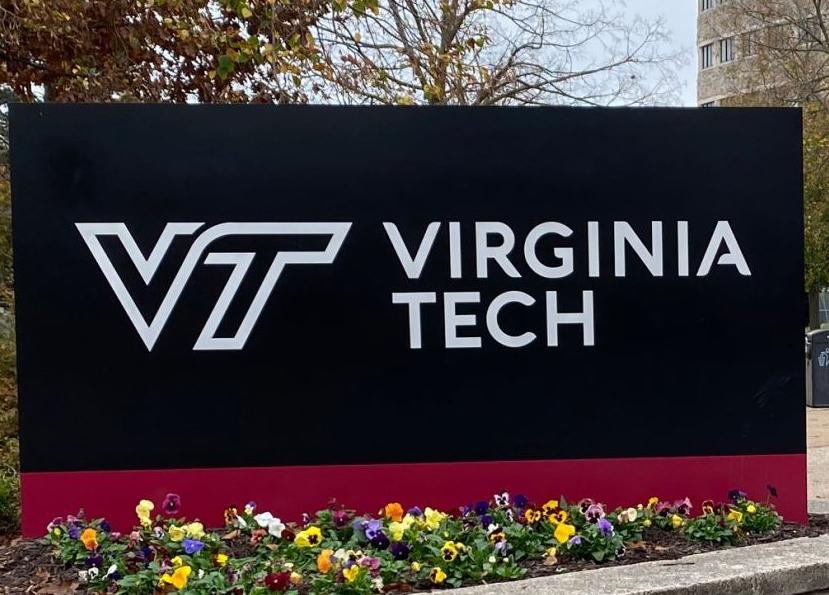 I guess it all depends on whose free speech is being gored.
In April, decorated journalist Nikole Hannah-Jones was appointed to a distinguished chair in the University of North Carolina at Chapel Hill's school of journalism and media — a post that in the recent past had come with tenure. But Hannah-Jones' role as the progenitor of The New York Times' Magazine's 1619 Project made her a target of the right wing, including conservatives on the school's Board of Trustees.
Her tenure twisted in the wind just long enough for Hannah-Jones to opt out of teaching at her alma mater in favor of Howard University.
I missed the lamentations from the right about Hannah-Jones being "canceled" for writing what should be incontrovertible: that this nation was built on a foundation of Black enslavement and resistance.
And now, a right-wing free speech group is defending the right of a campus club, Turning Point USA at Virginia Tech, to engage in group chats that the university characterized as "homophobic, racist, ableist, and misognynistic."
Speech First, which bills itself as a defender of unpopular opinions on college campuses, wants a federal judge to prevent Tech from enforcing five anti-bias policies until he rules on a lawsuit filed on behalf of three students it represents. The organization says the students have been discouraged from speaking out, according to a July 9 story in The Roanoke Times, which also states that no individual, nor the chapter itself, has faced discipline or sanctions.
Mary Bauer, executive director of the American Civil Liberties Union of Virginia, said her organization is not involved in the Tech case at this time and doesn't have its specifics.
"Broadly speaking, students don't lose their constitutional rights 'at the schoolhouse gate' and have a right to free speech, but the school also has a duty to protect its students from harassment," she said. "Schools can ward off discrimination and honor the constitutional rights of ... students and teachers at the same time."
As a journalist, I'm an ardent supporter of the First Amendment. But too often, people cite "free speech" as they weaponize words not only against the marginalized, but against democracy itself.
Donald Trump built his presidential campaign not only on a platform of bigotry, but the notion that any abridgment of speech was a bridge too far.
"We have to straighten out our country, we have to make our country great again, and we need energy and enthusiasm," Trump said in August 2015. "And this political correctness is just absolutely killing us as a country. You can't say anything. Anything you say today, they'll find a reason why it's not good."
Trump tapped into a rich vein of grievance that turned offense on its head: The real intolerance was not by the racists, sexists, homophobes and the like, but by those who dared call it out.
The result is a backsliding nation, with white nationalism on the rise. Tuesday morning, the Hanover County Sheriff's Office reported that flyers that contained offensive language and swastikas were posted on businesses in a shopping center.
Look, I get it: College campuses should be a marketplace for diverse ideas. But some ideas — packaged in lies, hate, ridicule and demonization — are unworthy of a place where people are supposed to be learning to think critically.
For decades, the right has pushed the idea that academia is a liberal bastion. But as the Hannah-Jones episode at UNC shows, universities are not above influence by right-leaning donors and trustees. If conservatives were not ensconced in academia, Stanford University would not have the right-wing think tank that is the Hoover Institution; George Mason University would not have a law school named for Antonin Scalia.
It appears that what Speech First wants for its clients is speech without consequences.
People of color, women, LGBTQ people and other members of marginalized groups long have felt "chilled" from voicing their unpopular opinions. The very people whom anti-bias policies are designed to protect are more likely to feel inhibited than the people crying victim here. And how, exactly, does this "free speech" lawsuit jibe with the right-wing push to intimidate educators and curtail the discussion of America's history of racism in K-12 classrooms?
I'm all in on protecting free speech. But we can't have a nation where people are free to espouse bigotry, but curtailed from explaining or expunging it.
(804) 649-6815
Twitter: @RTDMPW