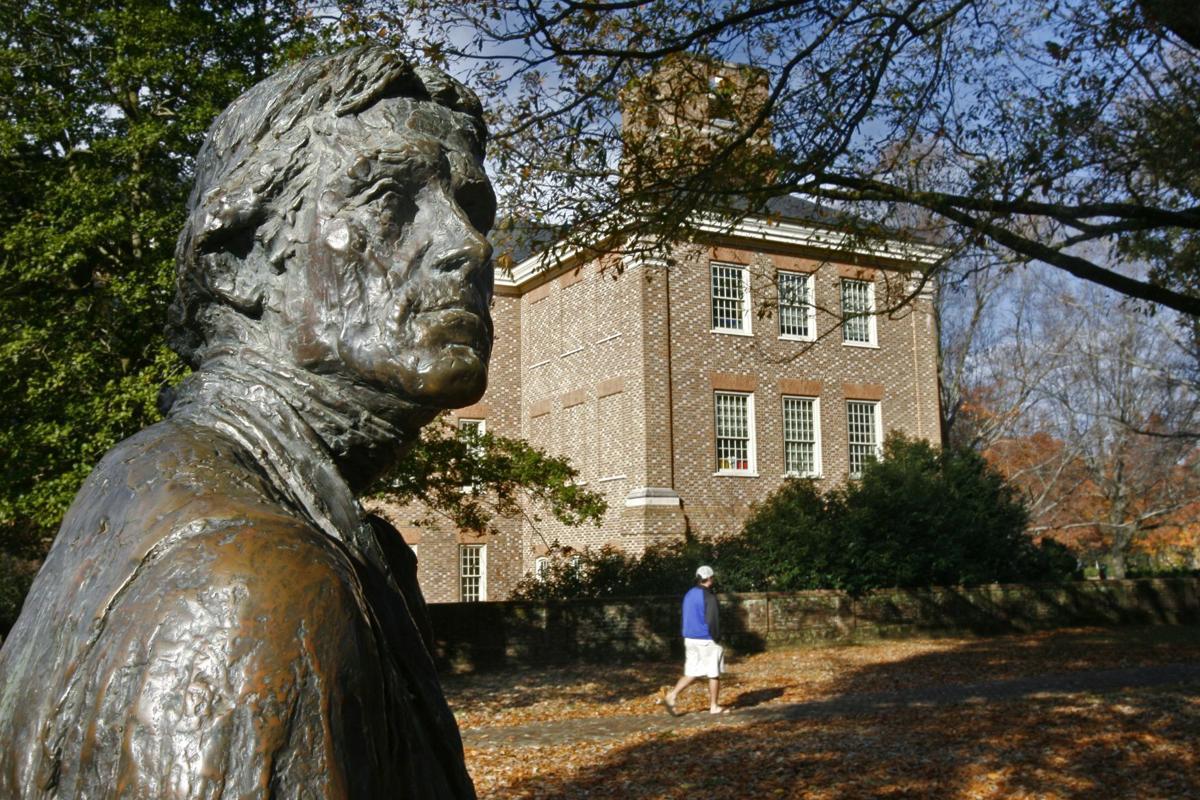 The College of William & Mary has a higher percentage of its undergraduate students studying abroad than any other public university in the United States.
The data comes from the 2020 Open Doors report, which was released this week by the Institute of International Education and the U.S. State Department's Bureau of Educational and Cultural Affairs.
During the 2018-19 school year, 857 William & Mary undergraduates studied abroad, and 55% of students study abroad during their four years.
In nine of the past 12 years, William & Mary has led all public colleges in percentage of its students studying in other countries. Among public and private institutions, William & Mary is 18th nationally.
"At this challenging time for the internationalization of higher education, it's really inspiring to hear the great news that William & Mary is once again the leader for study abroad participation among U.S. public universities," said Stephen E. Hanson, vice provost for international affairs. "This is a clear indication that W&M's students, faculty and staff remain steadfast in our collective commitment to global education."
In the 2018-19 school year, 347,000 American students studied abroad for credit, and 1.08 million international students took classes in the U.S.
VSU is given high marks for elementary teacher preparation
The National Council for Teacher Quality released its 2020 grades for how well colleges prepare its students to become teachers, and Virginia State University was given high marks.
VSU's undergraduate elementary program was given an "A" grade in clinical practice, the only A awarded in the commonwealth of Virginia. Longwood University was given the only "B" in the state in the category.
In the category of classroom management, Virginia State, Christopher Newport University, Radford University and Regent College were awarded "A" grades.
In the category of early reading, Averett University, CNU, Longwood, Norfolk State University, Regent and the University of Virginia's College at Wise were given "A" grades.
"I believe our emphasis on candidates' awareness of self, the trauma of others and culturally responsive techniques leads VSU teachers to be quality reflective practitioners and advocates for students of various backgrounds," said Willis Walker, dean of VSU's College of Education. "This preparation allows our graduates to be successful on Day One with all students and make our teachers ideal candidates for other educational leadership roles."
The National Council on Teacher Quality is a think thank that was founded in 2000 that studies teacher preparation, teacher pay, educator equity and diversity.
UR joining Liberal Arts Colleges Racial Equity Leadership Alliance
The University of Richmond has joined the newly formed Liberal Arts Colleges Racial Equity Leadership Alliance, which was organized by the University of Southern California Race and Equity Center and intends to provide professional learning opportunities and resources around issues of racial equity.
UR was one of 51 inaugural member institutions, a number that has since grown to 68, according to InsideHigherEd.com.
The alliance will aim to address racial challenges, such as the "cultural mismatch" between socially liberal campuses and the surrounding communities that are sometimes more conservative, Shaun Harper, executive director of the USC equity center told the publication.
Universities will have access to surveys, resources and virtual learning sessions by USC. Most of the colleges in the alliance committed to a three-year membership at a cost of $18,000 per year, InsideHigherEd reported.
Randolph College in Lynchburg and Washington and Lee University in Lexington also are members.
(804) 649-6109
Twitter: @EricKolenich