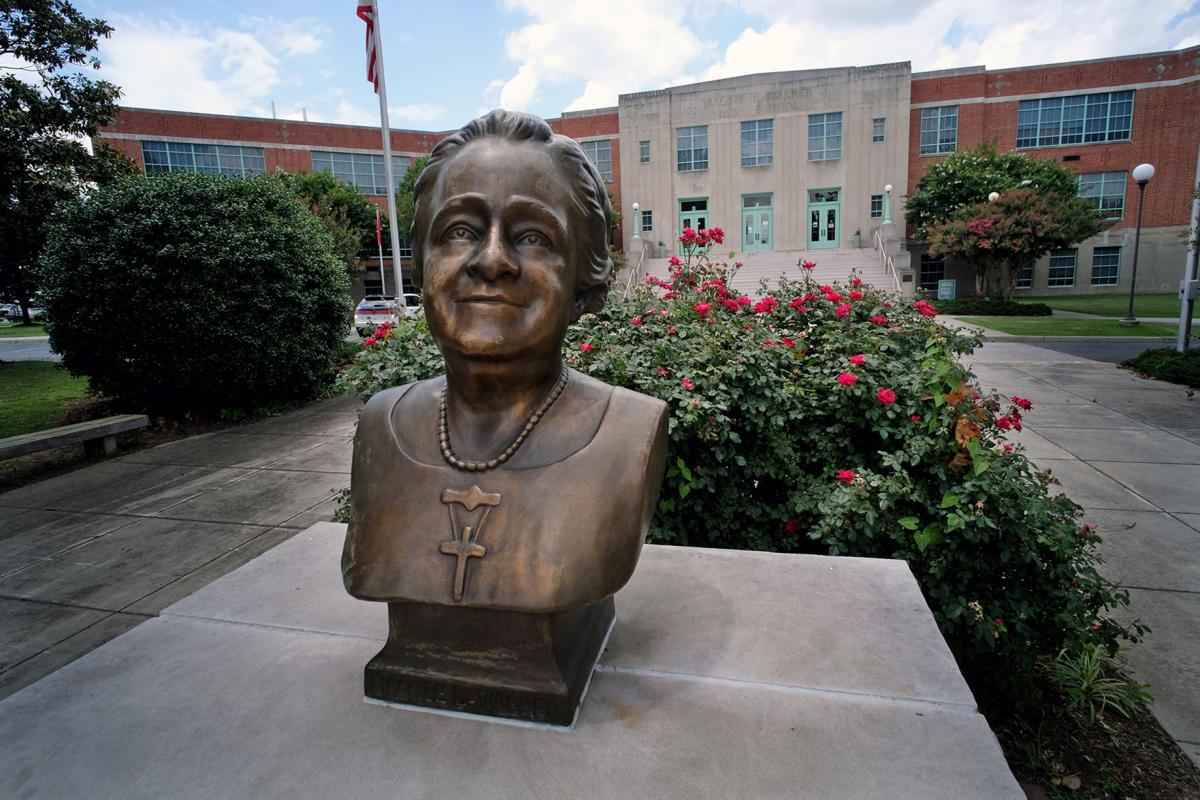 Asian Americans literally are under assault by racists who irrationally blame them for the deadly virus among us.
Black and Latino Americans disproportionately are more likely to get sick and die during this pandemic, but half as likely to get vaccinated. And violent white nationalism, if you hadn't noticed, is on the rise.
Now is not the time for squabbling among people of color. But that's what is happening in Virginia, where lack of access to elite public schools has pitted Asian Americans against Black and Latino people.
At issue is the dearth of diversity in governor's schools such as Thomas Jefferson Governor's School in Fairfax, where Asian students comprise about 70% of the enrollment but Black and Latino student percentages remain in single digits. Richmond's Maggie L. Walker Governor's School similarly has failed to enroll Black and Latino students.
It's a byproduct of a national problem, according to The Education Trust, a national nonprofit that says Black and Latino students across the country "experience inequitable access to advanced coursework opportunities.
"They are locked out of these opportunities early when they are denied access to gifted and talented programs in elementary school, and later in middle and high school, when they are not enrolled in eighth grade algebra and not given the chance to participate in Advanced Placement (AP), International Baccalaureate (IB), and dual enrollment programs," the organization states.
This past month, a Democratic-led Senate committee effectively killed a bill to diversify Virginia governor's schools, a measure introduced by Del. Roslyn Tyler, D-Sussex, and endorsed by state Secretary of Education Atif Qarni.
The proposal swiftly was dispatched by Senate Majority Leader Dick Saslaw, D-Fairfax, whose district includes Thomas Jefferson, a regional magnet school regarded as one of the top high schools in the nation.
In killing the bill, the majority tacitly bought into the legal argument of the right-wing, anti-affirmative action Pacific Legal Foundation, which on behalf of 17 families is suing the Fairfax school system to prevent the removal of a rigorous entrance exam in favor of a more holistic approach to admission, according to The Washington Post.
We have been raised in the U.S. on the bible of rugged individualism and indoctrinated in the gospel of zero-sum game, in which one group's gains result in another group's losses.
"There exists a long history of narratives that pit minority communities against one another, that falsely portray lifting systemic barriers from one community as a detriment to the progress of another community," the Virginia Legislative Black Caucus said in a statement Monday.
"Removing the chains off of one community does not add chains to another. When we remove systemic barriers that were designed to keep certain people out and when we open the doors of equitable opportunity for the many talented youth who have been excluded for years, then everyone, all communities, benefit."
Indeed, some Asian American organizations and scholars are pushing back against the use of the "model minority" trope as a wedge between Asian and Black people, however unsophisticated the stereotype is in lumping all Asian populations.
The legislative committee's decision to kill the governor's school measure looks more like a political decision than an educational one.
If this decision supported by Fairfax lawmakers were educational instead of political and parochial, it would take into greater account the needs of all Virginia students — and the real and longstanding problem of lack of inclusion in gifted programs.
"Barriers within our education system exist as early as nursery school and elementary school. These barriers prevent many otherwise talented and qualified children from ever getting close to the pathway towards attending Virginia Governor's Schools," the caucus stated.
"We must fervently and consistently reject any suggestion that these educational inequities — particularly for Black, Latinx, and low-income students — are the result of inherent intellectual inferiority or a lack of hard work. These false narratives must finally be put to an end."
The bill sought to address systemic barriers by requiring the state Board of Education to guide communication efforts, outreach practices and admissions policies, and for the board to issue guidelines on diversity, equity and inclusion training.
The status quo demonstrates a need. And the $100 fee to apply to Fairfax's Thomas Jefferson clearly is discriminatory.
The "separate but equal" dogma of yesteryear has morphed into an education system that exacerbates existing inequalities by nurturing class-based elitism. "Objective" exams typically reflect wealth and privilege, but can't measure adversity, tenacity or potential. Public education should be about nurturing and expanding opportunity, not reinforcing castes.
This problem isn't rocket science. To the extent Virginia public education clings to systems of exclusion, it will remain exclusive.
(804) 649-6815
Twitter: @RTDMPW