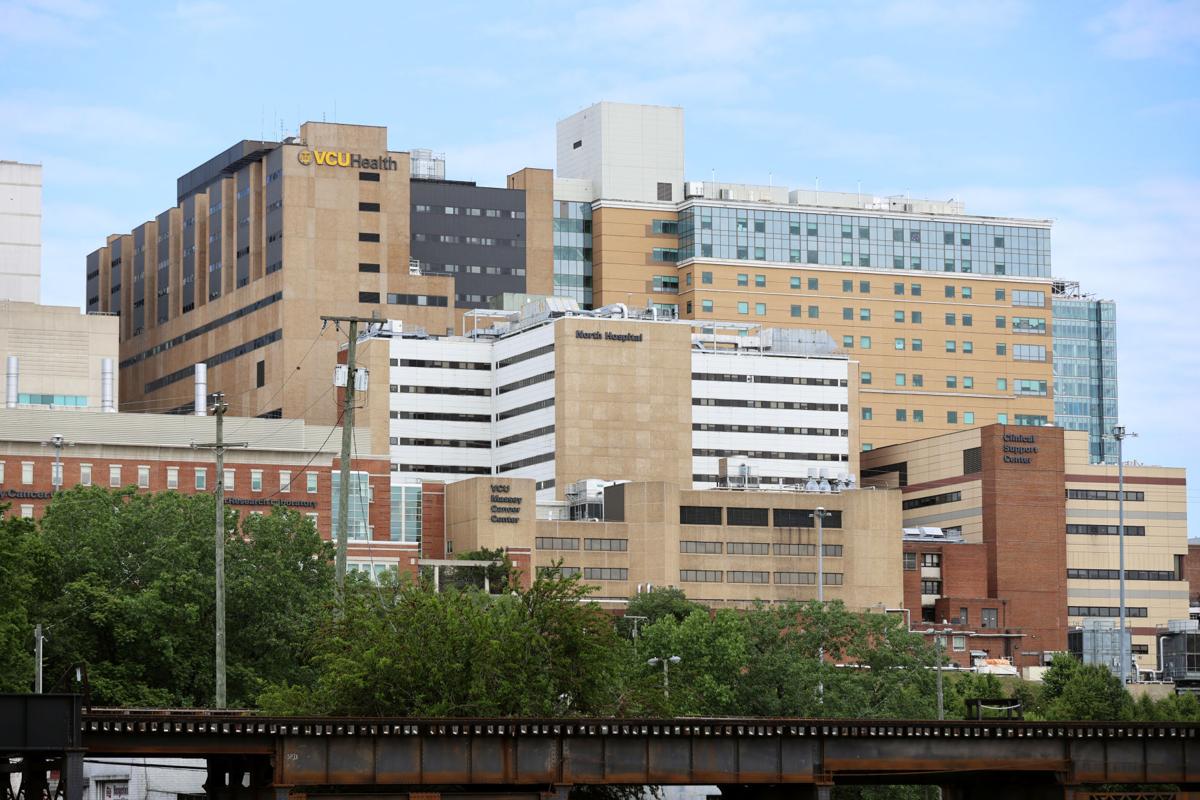 On some mornings, Christopher Mueller feels like he died the night before and someone revived him just enough to wake up. His body aches in a way that makes him wonder if he's rotting from the inside. The migraine doesn't leave the left side of his head on the worst days. He can't remember the last time his breath was more than a brief, shallow inhale or when stringing sentences together didn't feel like such a debilitating task.
Mueller, a 30-year-old Harrisonburg resident, hasn't fully recovered in the six months since testing positive for coronavirus and spending New Year's Eve — and his birthday — bedridden. The Centers for Disease Control and Prevention estimates up to 30% of COVID survivors or "long haulers" like him face a wide-ranging scope of medical issues and an onslaught of chronic conditions they didn't have pre-pandemic.
Based off Thursday's total statewide case numbers, that could include about 203,228 Virginians. But a year into the pandemic, little is known about how to treat these patients. On Thursday, VCU Health opened a clinic to help change that.
In Virginia, there are only two others dedicated to specializing in the long-term effects of COVID: UVA Medical Center as of June 2020 and Ballad Health in the southwest region as of April. Dozens more have launched across the country, but knowing a definitive number of how many is difficult because they don't all operate the same.
The closest option for Mueller is an hour away.
VCU's clinic, located at its Stony Point campus, is open to only VCU Health patients who have been referred by their providers — making Mueller ineligible — have tested positive for the virus and have had continued lung, heart or neurologic effects more than three months after diagnosis.
Plans to expand depend on capacity, which is currently at about 15 to 20 patients with the staff of one cardiologist, one neurologist and two pulmonologists. Four clinics are already scheduled.
"Really, what success will look like is that our patients feel like there's a place where they can voice their symptoms and feel supported and feel like we can make some strides to getting them better," said Dr. Peter Jackson, one of the lung specialists at VCU's clinic. "The other piece of success, as somebody who does a fair amount of research, is helping to kind of define what this syndrome looks like for the people in central Virginia and in our community."
Roughly 40% of VCU Medical Center's patient population is Black and 6% are Hispanic or Latino. Data from Richmond City Health District shows from May 3 to June 7, 81% of COVID infections were among Black or Latino populations.
Another option is a financial assistance program with interest-free payments for up to 72 months. Individuals who make about $25,000 per year or $51,500 for a family of four — or 200% under the federal poverty level — aren't charged. Half the costs are dropped for patients who are under 300%, which is $37,000 for an individual and $77,250 for a four-person family.
Dr. Alexandra Kadl, a pulmonologist at UVA who started one of the nation's first post-COVID treatment centers, said a major undertaking was investing in resources to ensure low no-show rates since most didn't live in Charlottesville. Many were intensive care unit patients who were non-English speaking, uninsured and had difficulty breathing.
While treatment varies based on the specific symptoms, Kadl said the clinic has observed the chronic lung scarring in some patients has gotten smaller. But a major recurring need for people recovering is mental health services.
"With the stresses of social isolation and, to be quite frank, the issues that a lot of our community has dealt with systemic racism, the mental health complications are really high," Jackson said, noting how his goal is to be a one-stop shop where people don't need to travel to various locations for a specialist. "Patients who are feeling depressed and anxious, who recovered from COVID, have a place in our clinic."
Depression and anxiety are listed as common symptoms associated with being a long-hauler on the CDC website.
Mueller, who was infected due to living with his girlfriend who is a long-term care facility nurse, said the limited options in seeking medical care only adds to the ongoing anxiety. For people like Mueller, who avoided the hospital for fear of insurmountable debt, going to a regular doctor could turn a 15-minute checkup into a $120 out-of-pocket expense.
Most times, the only response he's received is "We can't help you." He's unsure what the not knowing means for his future.
"I kind of have this thing in the back of my head at all times that at some point, whether it's a couple years from now or when I'm older, someone's going to do a chest X-ray and just tell me, 'This tiny little period of your life where you had this virus just ruined your ability to breathe forever,'" he said.
An environmental contractor, Mueller was given the option to work from home and process permits from his computer. But in addition to not being able to walk down the block because he can't breathe, the inability to focus — commonly known as "brain fog" — hinders his chances of getting his job done the way he used to. And to be eligible for federal long-term disability benefits, people must be unable to work for at least half a year. Not everyone can incur the financial strain.
"For people that suffer with long COVID, it's not that simple. You just can't snap right back," Mueller said. "I'd rather it be me than anybody else, especially my partner or someone in my family, but there are days where I'm bitter. … for every three days that I make positive strides toward feeling better, I have a really bad day that follows it, and it just reminds me that it's not over."
Anecdotally, some report their symptoms are gone or at least alleviated after getting vaccinated. Mueller noted feeling more energized upon receiving his second Pfizer shot, but the fatigue lingers no matter how much he sleeps. Without a dedicated clinic for people with long-haul side effects of COVID nearby, and not knowing anyone with similar experiences, he has turned to Facebook groups and Twitter for support. Some Facebook pages like Survivor Corps have amassed more than 100,000 members.
"It's nice for the solidarity aspect, you know?" Mueller said. "To know that you're not alone."
While he's not yet eligible, Mueller said the opening of VCU's clinic gave him a newfound optimism of being closer to finding something — anything — to help.
(804) 649-6103
Twitter: @sabrinaamorenoo