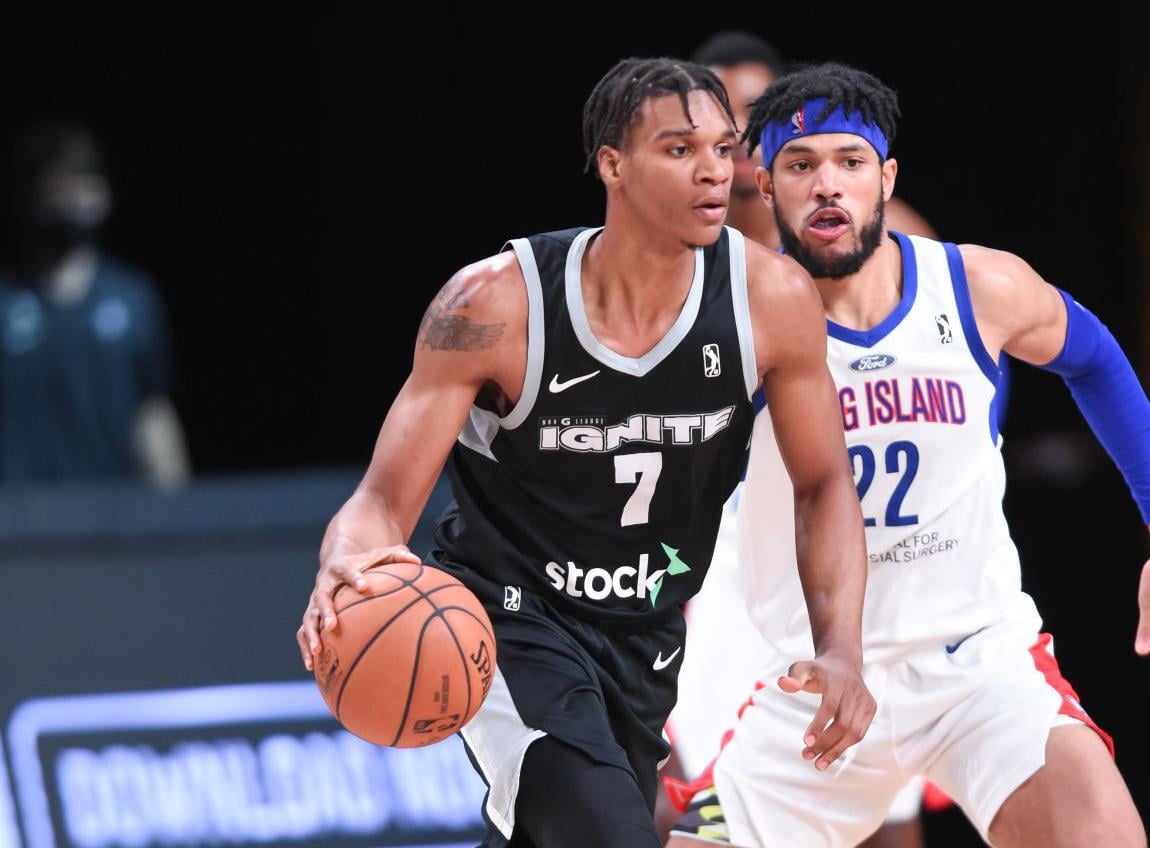 You won't find Isaiah Todd's name at the top of this year's NBA mock draft rankings. The draft is in late July, and Todd now is considered a second-round pick. Bleacher Report ranks him 45th overall. USA Today puts him 46th.
Those numbers are a far cry from where Todd stood just four years ago, when he was a freshman at John Marshall High School in Richmond.
ESPN had anointed him the No. 1 player in the country in his class, and ever since, he has had to affirm or refute other people's expectations.
"I don't know where I'm going to go in the draft," the 6-foot-11 forward said recently in a YouTube interview. "Being the former No. 1 player in this class, that means something to me.
"I definitely feel slighted, a little bit disrespected. But that comes with basketball. You have growing pains. You have ups and downs. And I think everything that happens, happens for a reason."
Todd, 19, spent 2020-21 playing the inaugural season for Team Ignite of the G League, the NBA's minor league. He started only two games but averaged 12 points and 5 rebounds.
The NBA draft represents the final ranking of his career and the most important one. It will determine how much money he initially will earn: The difference between the first pick and the last pick is in the neighborhood of $44 million.
There are a few reasons why Todd may have slipped on the draft board. Team Ignite played only 16 games because of the pandemic, all in the bubble in Orlando, Fla., limiting his visibility. He doesn't easily fit into one position — though he's 6-11, his skills more closely resemble those of a guard than a forward or center. And he's still young. He never reclassified, as most elite youths do these days. The 2021-22 season will begin two days after his 20th birthday.
Though he's slipped in the rankings, he doesn't regret choosing the G League over college basketball. Todd had initially committed to the University of Michigan before going pro and signing a contract worth $500,000, his mother, Marlene Venable, said.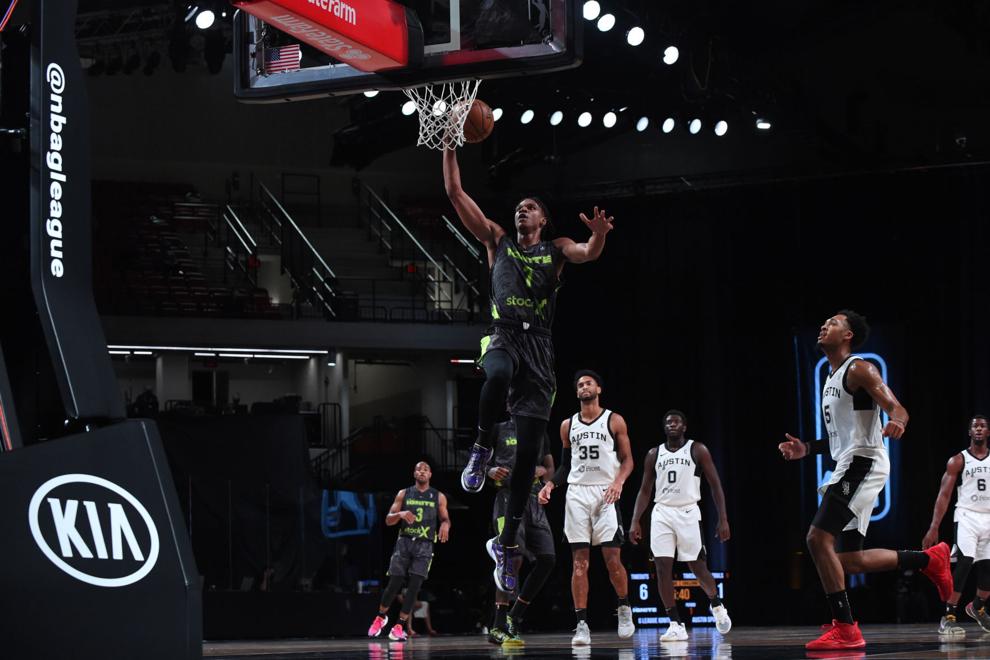 Training and competing with other professionals helped him realize talent is more than just athleticism and God-given ability, he said. Knowing where to be on defense and when to pass are pro skills, too. Two of Todd's teammates, Jarrett Jack, 37, and Bobby Brown, 36, are nearly twice his age.
"That's what really encourages young guys to become students of the game," Todd said.
Two other teammates, guard Jalen Green and forward Jonathan Kuminga, are expected to be taken in the top five picks of the draft on July 29. If Todd goes, he'll be the first Richmond-area player drafted since 2017, when Frank Mason of Petersburg High and Kansas went 34th to the Sacramento Kings. Mason was named MVP of the G League in 2019-20 and has played for three NBA teams.
Knowing he needed to bulk up, Todd hits the weight room five or six days a week. He's raised his weight to 225 pounds to become a more forceful rebounder and attacker of the basket.
Todd is a good shooter, especially for a player who's 6-11. He made 36% of his 3-point attempts, which can spread out defenses, and he showcased a nifty one-foot fadeaway jumper from the midrange.
Back in high school, when he was ESPN's No. 1 player, observers were quick to cast opinions and expectations. If he had a bad game, opposing fans would call him overrated.
Todd always kept basketball in perspective, said Bryan Burrell, who coached Todd during his junior year at Trinity Academy in Raleigh, N.C. Todd excelled in school and showed interests in music, dance and poetry. If he wasn't so tall, he would have looked like a normal high school kid.
But his mother believes the pressure of being so highly ranked affected him. If adults can get bothered by expectations and criticism, surely teenagers do, too, she said. National rankings keep youth players from having fun and turn basketball into a business, she said.
"They don't realize they're destroying these kids," she said. "I know it bothered him. It had to."
As he's gotten older, Todd has come to realize that rankings and opinions are a facet of professional basketball with which he has to deal. He uses them as a personal challenge.
"Will this stop you?" he asks himself. "No. The answer's always going to be no."
There are pros and cons to national rankings, Burrell said. On the downside, rankings put extra pressure on players. Social media give them a face and often a big following — Todd has 147,000 followers on Instagram. Rankings attract fans who often have unrealistic expectations and are eager to see a young phenom put 50 points on the board.
On the upside, a ranking affirms a player's hard work and helps him visualize his potential. The key to managing expectations, Burrell said, is having a trustworthy inner circle to shield you from outsiders.
Last week, Todd went to the NBA combine in Chicago, where he hopes he can push his stock higher. He's already climbed the board at Bleacher Report, which moved Todd from unranked in February to 45th this month. He's hoping that for the first time in his career he's underrated.
Even if he signs a lucrative NBA deal this summer and joins a roster, leaving his final ranking behind him, the pressure doesn't end, Venable said. It never ends. Players must constantly prove their worth.
But Venable said she will take a different approach for her younger son, Douglas Carter, who's 14 and a rising freshman in high school. She probably won't let him attend camps where anonymous players become known quantities. And she'll keep him at one high school. She may not be able to dampen expectations, but she'll try her best.