Henrico County should be as green as its neighbors, activists say.
Henrico has no such plan in place and has not set clear climate goals.
Instead, County Manager John Vithoulkas, who was nominated by a majority Republican Board of Supervisors in 2012, has emphasized educating residents about recycling and compliance with existing environmental law.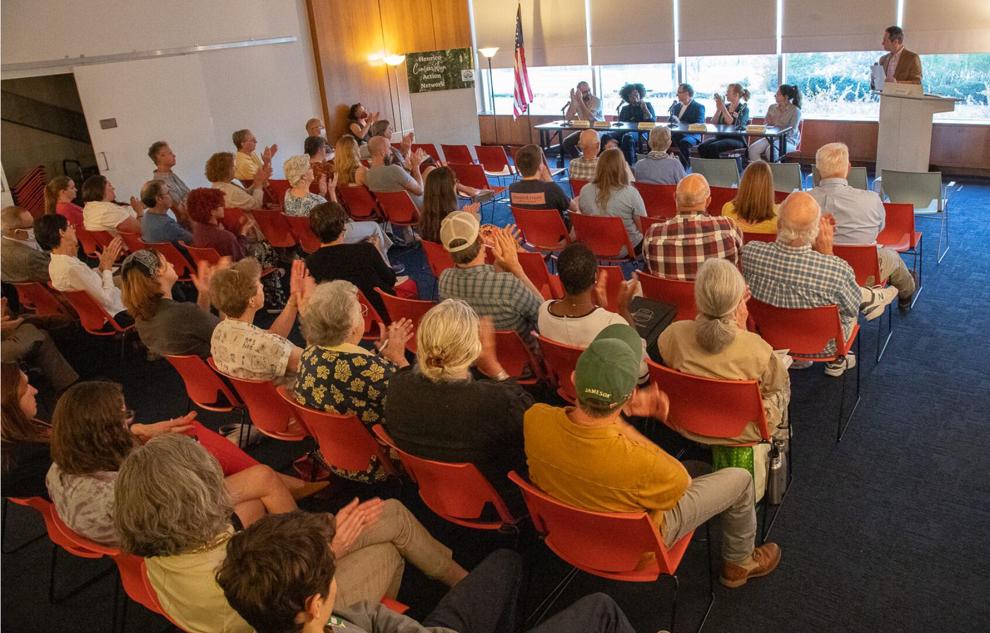 During a recent meeting at the Libbie Mill Library, local environmental activists sketched out the importance of pushing Henrico to implement its own climate action plan — in other words, a step-by-step guide on how the county can meet climate goals.
Ideas, and questions, were fielded by a panel convened by the Henrico Conservation Action Network. Those include reducing emissions from the county's electricity grid, increasing public transportation, and encouraging more mixed-use housing, even in suburban areas.

"Climate action is a question of leadership," said David Robinson, a Charlottesville-based climate lobbyist and one of the event's five panelists. "If you don't have leaders setting the standard, then people will stand around and they won't know what they're working towards."
In 2021, the county was slapped with a $200,000 fine by DEQ for leaking 60 million gallons of sewage into the James River over a three-year period. The county was also sued by environmental groups, which settled and agreed to invest $1 million in pollution reduction.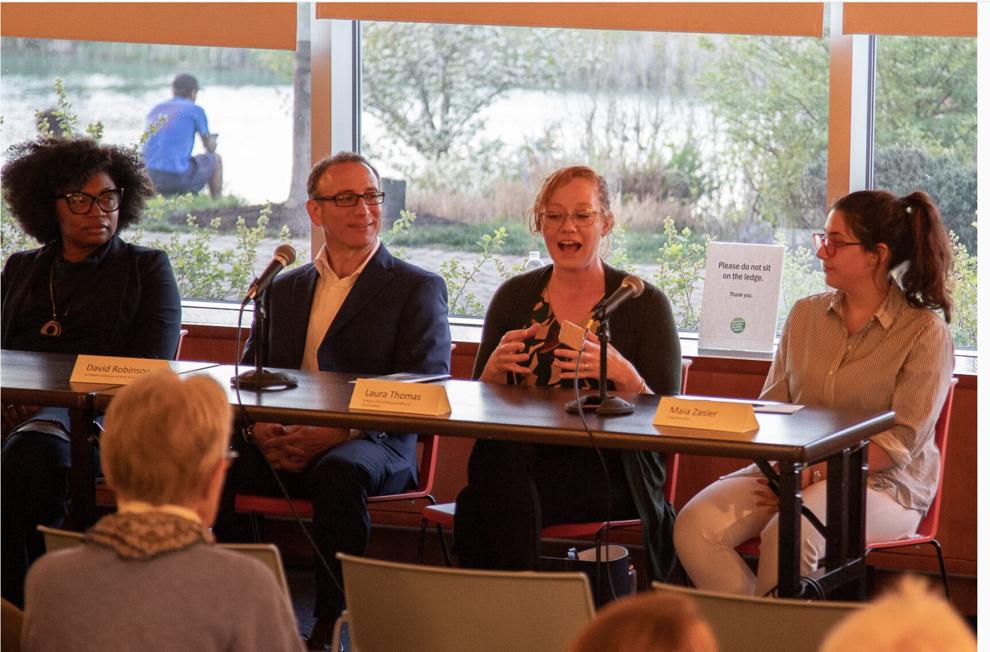 Panelists at Thursday's event included Laura Thomas, director of Richmond's Office of Sustainability; Sheri Shannon, co-founder of Southside Releaf; Maia Zasler, a local high school senior and environmental advocate; and Damion Pitt, a VCU professor who studies how localities can respond to a warming climate.
The event was moderated by Mark Deutsch, an author and consultant.
Correction: A previous version of this story incorrectly spelled the name of Southside Releaf. We apologize for the error.
Luca Powell (804) 649-6103
@luca_a_powell on Twitter