Speaker Todd Gilbert and senior House of Delegates Republicans on Friday killed a measure to let Virginians have their say on automatically giving people convicted of a felony the right to vote once they leave prison.
The measure if passed would have started the multistep process of amending the state constitution.
"This isn't giving them the right to vote, it is saying the voters of Virginia should decide," said state Sen. Mamie Locke, D-Hampton.
"I'm going to keep coming back and keep coming back on this," she said.
Virginia and Kentucky are the only states that say everyone convicted of felony is permanently barred from voting.
Virginians can petition for restoration of that right, and then-Govs. Ralph Northam and Terry McAuliffe, both Democrats, implemented what Gilbert called a "semi-automatic process" that granted voting rights to tens of thousands who had completed their terms.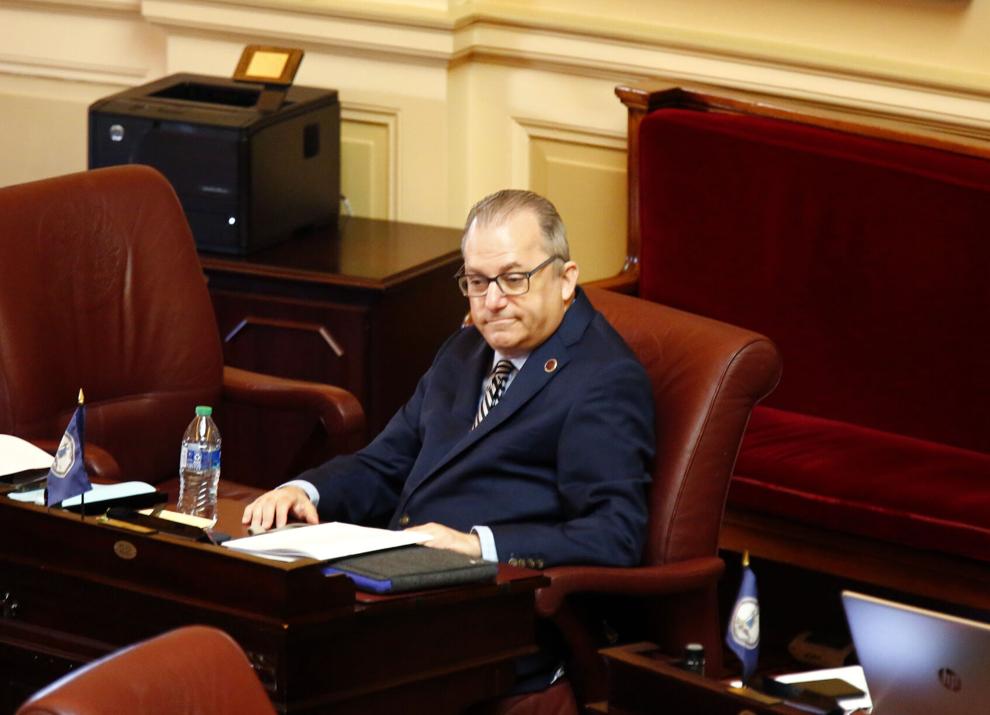 "This is something we've been trying to work on ... the process has been streamlined," Gilbert said.
But, he added, "something like 1,200 or 1,500 reoffended" after their rights were restored.
Locke argues that voting is a fundamental right in democracies and should be in the U.S. Constitution rather than subject to the whims of a governor.
She has tried since 2017 to let voters decide on amending the state constitution to automatically extend this right to people convicted of a felony.
Her proposed amendment would restore rights once a person convicted of a felony leaves prison—an approach in line with what happens in 21 states, from liberal California to conservative Utah.
Some of the states that restore rights do so after probation is completed, some say people convicted of certain crimes can't vote, and some say prison inmates can vote.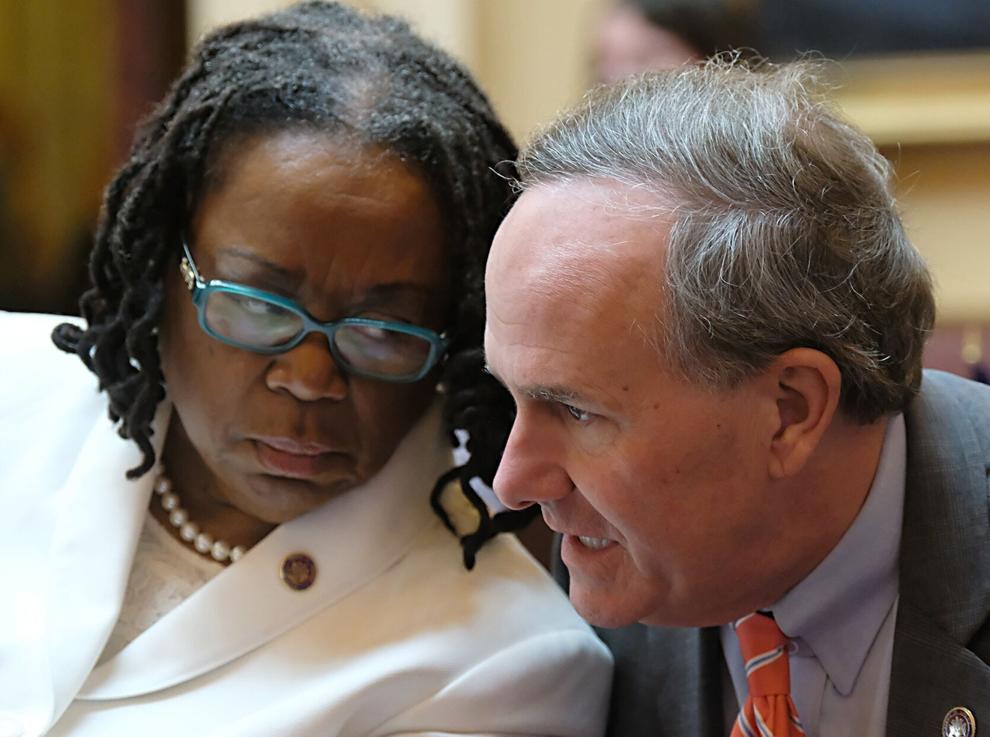 To become law in Virginia, a proposed constitutional amendment has to pass the legislature in two different General Assembly sessions, with an election for the House between those sessions. Only then does the proposed amendment get on ballots in a state referendum so voters get their say. If they approve, the amendment is incorporated in the document that details how the state is run and its people's rights.
Locke made it past the first step in 2021, when the state Senate and House — both then led by Democrats — voted for her resolution for the amendment.
In the 2021 elections, Republicans took control of the House, and her bill died in a House subcommittee on a party-line vote.
This year, a panel of the House Rules Committee also killed the effort by state Sen Adam Ebbin, D-Alexandria, to repeal the state constitution's ban on same-sex marriage.
Ebbin's measure, which also cleared the legislature in 2021 and was defeated last year, sought to remove language Virginians approved in a 2006 referendum that recognizes marriage as "only a union between one man and one woman."
The House Rules Committee also killed a proposal, urged by the city of Richmond, for a constitutional amendment to give local governments authority to give low-income homeowners a break on property taxes.
Soaring prices for houses in neighborhoods where lower-income families live are forcing some to leave their homes, said the sponsor, state Sen. Ghazala Hashmi, D-Chesterfield.
"Who makes up the difference?" asked Gilbert, suggesting a locality could simply lower property tax rates to give those homeowners relief.
But Richmond Chief Administrative Officer Lincoln Saunders said the burden falls disproportionately on lower-income Richmonders since tax assessments in their neighborhoods have climbed far faster than in the rest of the city.
This proposal, like the ones on voting rights and same-sex marriage, died on a 4-1 party-line vote.
Dave Ress (804) 649-6948
@DaveRess1 on Twitter