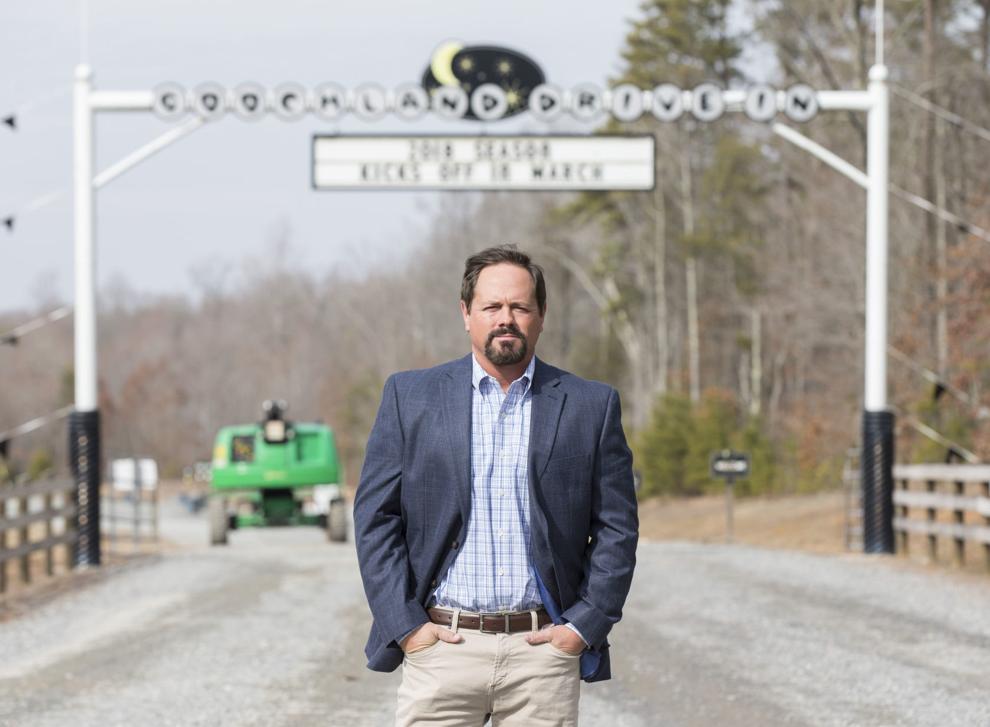 After John Heidel sold his dry-cleaning business, he wanted his next venture to be a little more fun, a place people would come to because they really wanted to be there.
His bet that customers would be willing to travel a little farther to watch movies at a new drive-in-theater in Goochland County has paid off enough that he's currently building a second screen. But he says the Goochland Drive-In theater he opened in 2009 has had a problem: Some drivers can't find it.
After an on-again, off-again battle with state officials that lasted eight years, Heidel's proposed solution, a highway attraction sign on Interstate 64, will be going up soon near the Hadensville exit. However, the simple fix to a seemingly simple problem was anything but.
"I was told 'You don't qualify. Nothing we can do,'" Heidel said.
The Virginia Department of Transportation has surprisingly detailed criteria for what sites can and can't be included on the blue highway signs that direct motorists to restaurants, gas stations, hotels and other points of interest. According to recent estimates, the state has 1,700 logo signs with 5,600 individual logo panels, but none point the way to a movie theater. Along with strip clubs, funeral homes and office parks, movie theaters are explicitly banned from the signage program.
"Movie theaters are generally not unique regional attraction facilities and aimed more at local residents, thus signing for traveler guidance is not as necessary," said VDOT spokeswoman Shannon Marshall.
With only five drive-ins left in Virginia, Heidel said he told VDOT that nostalgia-steeped theaters rise above the typical suburban or urban multiplex and are worthy of inclusion in a sign program that already includes amusement parks, concert halls, wineries and zoos.
"Drive-ins are unique animals today. They are attractions," Heidel said. "If you want to see a movie, you typically go to the theater closest to you. We're not close to anyone."
Heidel's argument with VDOT didn't go anywhere until this year, when freshman Del. John McGuire III, R-Henrico, took up the cause and filed legislation to change state highway law to give the drive-in a sign.
"If you are older, you remember there used to be hundreds of drive-in theaters," McGuire said. "This is a historic thing. This is a tourism thing."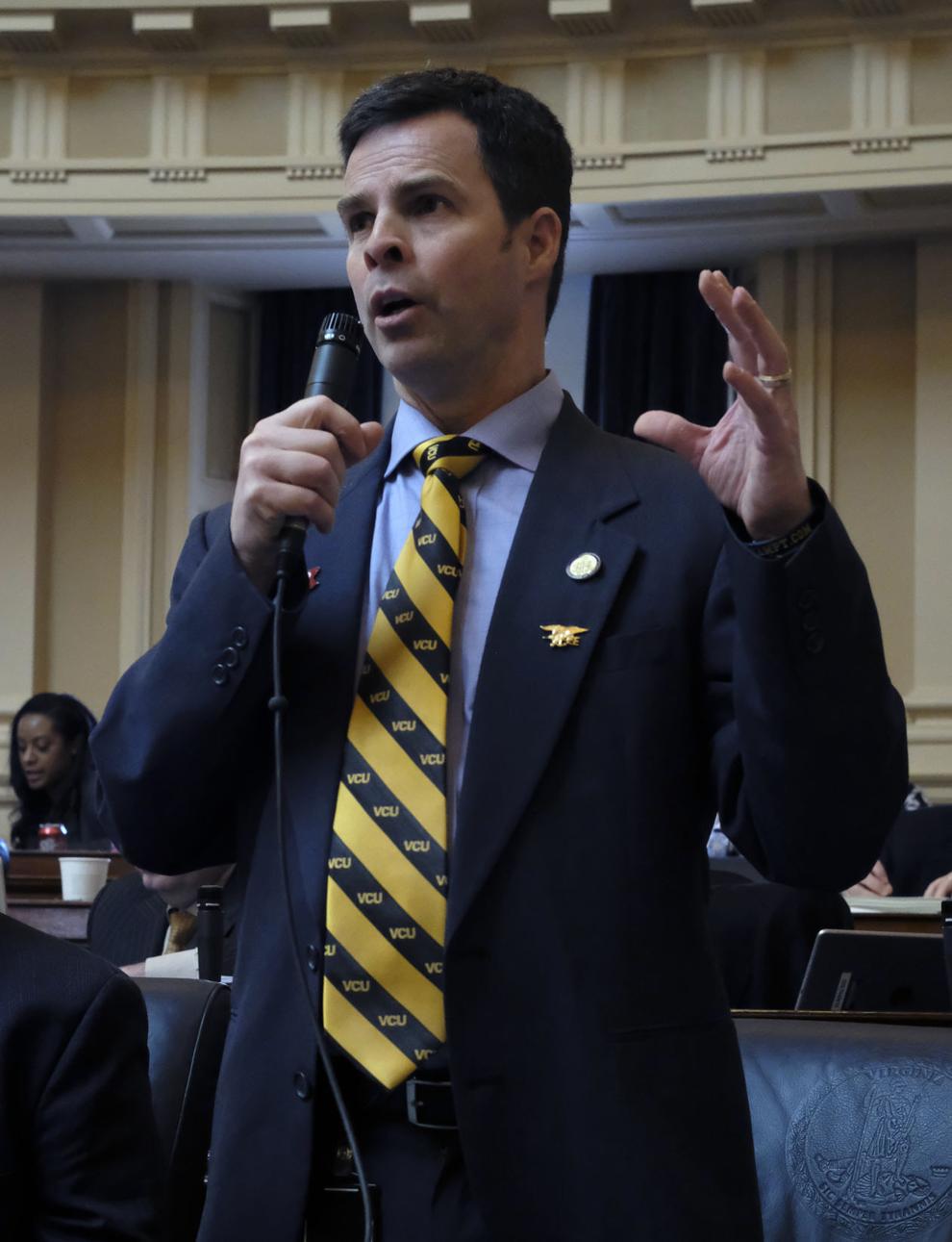 But the bill had a pretty big problem: Because drive-in signs aren't allowed under federal rules laid out in the Highway Beautification Act, the bill could "jeopardize" up to $100 million in federal highway funding, 10 percent of what the state gets, according to a fiscal impact statement prepared by state budget planners.
When the bill came up in a House of Delegates subcommittee on Jan. 24, McGuire asked the panel to kill his legislation.
"Sometimes the best bill is no bill," McGuire said.
McGuire's decision was made easier by the fact that he, VDOT and Heidel had already sat down in a room and agreed to work the issue out with less fuss.
VDOT came around to the idea that, because of their scarcity, drive-in theaters can now be said to have "regional significance," making the Goochland theater eligible for inclusion in the sign program along with the state's four other remaining drive-ins.
"These facilities mostly are located in rural areas which benefit in having directional signage guiding travelers safely to their destinations," said Marshall, the VDOT spokeswoman.
McGuire, who replaced former Republican Del. Peter Farrell in the 56th District west of Richmond, said he credits VDOT for its willingness to hear Heidel out.
"We worked as a team. Not me. But we. And we solved the problem," said McGuire, a former Navy Seal who's used to projecting a can-do attitude as the founder of a local fitness company, Seal Team Physical Training.
The highway signage is expected to go up within four to five weeks, according to VDOT. Under the program, businesses pay a base annual fee of $1,750 to be included on signs facing both directions. 
Heidel, who still remembers the zoning and permitting hurdles he had to go through to build a new drive-in theater in the 21st century, said the sign solution made him feel validated.
"This was a relatively simple thing that could've been resolved a long time ago," Heidel said. "And it's nice that someone finally said you know what, there's probably a quick solution to this thing if we can just get people to sit down."