After chiding Mayor Levar Stoney's handling of civil unrest, a Richmond judge barred his administration from taking down any more Confederate statues in the city for 60 days.
Richmond Circuit Court Judge Bradley B. Cavedo on Thursday granted an anonymous plaintiff's request for a temporary injunction in a suit brought against Stoney Tuesday. The mayor ordered Richmond's Confederate iconography removed beginning last week using his "emergency powers." The statues, Stoney has said and his lawyers argued, were a threat to public safety.
Not so, Cavedo said from the bench. "Rioters" and the absence of "law and order" are threats, he said. Police had told him directly they were "being told to stand down," he said.
"We've been through three police chiefs now, and I don't see much of a difference. And who is their boss?"
Cavedo cited incidents at the John Marshall Courts Building last week, as well as looting and vandalism that took place weeks earlier amid protests initially sparked by the Minneapolis police killing of George Floyd. Before the city began removing statues, protesters toppled several and attempted to pull down another. Stoney and some members of the City Council said they were worried someone would be hurt or killed if the statues remained and the attempts continued.
Protests against police brutality began downtown in late May, but shifted last month to center largely on Monument Avenue, home to what were the country's most prominent Confederate statues. People defaced the monuments, calling them symbols of white supremacy and racism. For a period, clashes between protesters and police there were a nightly occurrence.
Stoney requested, and Gov. Ralph Northam granted, an extension to an emergency order through the month of July. A new state law granting city control of the statues on public land took effect July 1. That same day, Stoney broke with advice from Richmond's interim city attorney and told the City Council he planned to take the statues down.
In the week since, workers removed the three remaining city-owned statues on Monument Avenue and others around the city. The only remaining statue that the injunction affects, Stoney's lawyers said, is the tribute to Confederate Gen. A.P. Hill in North Side. Hill's remains are interred underneath the Laburnum Avenue memorial.
As of Thursday, the city has "no plans," to immediately remove the Hill statue, said Jeffrey Breit, a lawyer representing Stoney.
James B. Thomas, a Bedford-based lawyer representing the anonymous plaintiff, said Stoney had ignored state law governing the statue's removal. That law requires public notice and a public hearing before a locality can take the statues down.
Those provisions didn't usurp Stoney's authority to respond to the emergency, countered Stoney's lawyers, including Robert M. Rolfe of Hunton Andrews Kurth, who argued the anonymous plaintiff did not have standing and had not presented evidence to advance the claim that the mayor did not have the authority to order the statues removed.
City leaders plan to carry out the administrative process outlined in state law while the statues are held in storage. The City Council has scheduled a public hearing on Aug. 3 for residents to weigh in on their future.
Cavedo ultimately granted the 60-day injunction. He did not set the next hearing.
"In my view, there is reason to believe state law has been violated," he said.
Earlier, as Stoney's legal team tried to draw a line between the Floyd's death and protesters pulling down statues, Cavedo said: "This is so much more than that. This is a revolution."
Last month, he granted a injunction barring Northam from removing the state-owned statue of Robert E. Lee, the last remaining monument on Monument Avenue. A separate legal fight over its fate is ongoing. Cavedo lives in the Monument Avenue Historic District and has recused himself from a separate legal challenge on the Lee statue's removal.
Asked whether the mayor felt Cavedo handled the proceedings impartially, Stoney's chief of staff, Lincoln Saunders said it was "not appropriate" for the mayor to comment on that.
"We believe the judge decided wrongly and the mayor made the right decision," he said.
Haskell Brown, Richmond's interim city attorney, has declined to comment this week on whether Stoney's order to remove the statues was legal. Brown previously advised Stoney and the council that shunting the administrative process for immediate removal could draw litigation or even criminal charges.
Richmond Commonwealth's Attorney Colette McEachin said she asked Virginia Attorney General Mark Herring to issue an advisory opinion on Stoney's decision to remove the statues using his emergency powers. Herring's chief of staff, Michael Kelly, said Thursday that would not happen, given the pending lawsuit.
"It has been the long-standing policy of attorneys general not to issue opinions on matters currently in litigation, as this is, or to decide whether specific conduct constituted a criminal act because that is for a judge or jury to resolve, so this isn't something on which an opinion would be issued," Kelly said.
One more statue will come down temporarily: the Arthur Ashe monument.
Stoney's lawyers shared the plans during the hearing. Ashe's relatives made the request, fearing the lone monument to a Black man on the famous street would be damaged in an act of retaliation for the Confederate statues coming down.
"Ashe family members made the request during the recent period of civil unrest," said Jim Nolan, a Stoney spokesman. "The matter is still under consideration and we continue to have discussions with the family regarding their wishes."
Someone painted "WLM" — white lives matter — last month on the statue honoring the tennis great and humanitarian. City leaders and protesters condemned the graffiti as evidence of the racism they are fighting.
It's rearing its head in other ways, too.
Nolan said late last month Richmond Police had received "credible threats" against Stoney since he vowed in early June to remove the statues. Police recommended Stoney receive additional security in certain situations, he said.
Stoney was present at Thursday's hearing but did not speak.
Shortly before it began, he tweeted a photo of a hand written note sent to his office, which he said was "a sampling of the vitriol" he has received in recent weeks.
The note read, in part: "Never forget …. you will always be a [N-word]."
"To those who still don't believe these statues are linked to racism: you're kidding yourself," Stoney wrote. "Richmond, we've got work to do."
---
PHOTOS: Confederate statues removed on Thursday
-- HIDE VERTICAL GALLERY ASSET TITLES --
20200710_MET_MAURY_JM01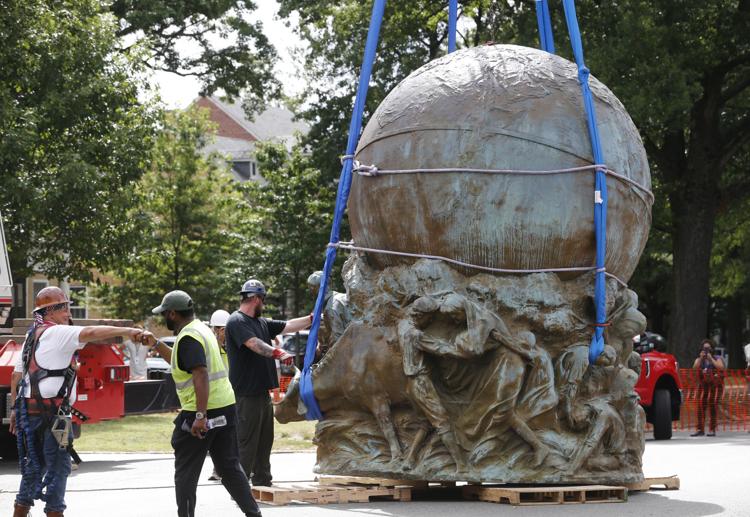 20200710_MET_MAURY_JM02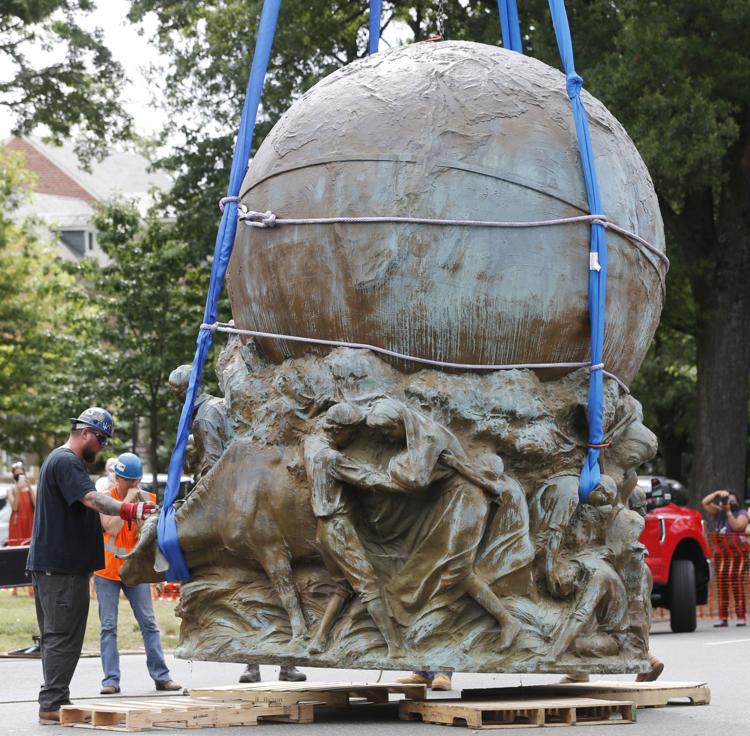 20200710_MET_MAURY_JM03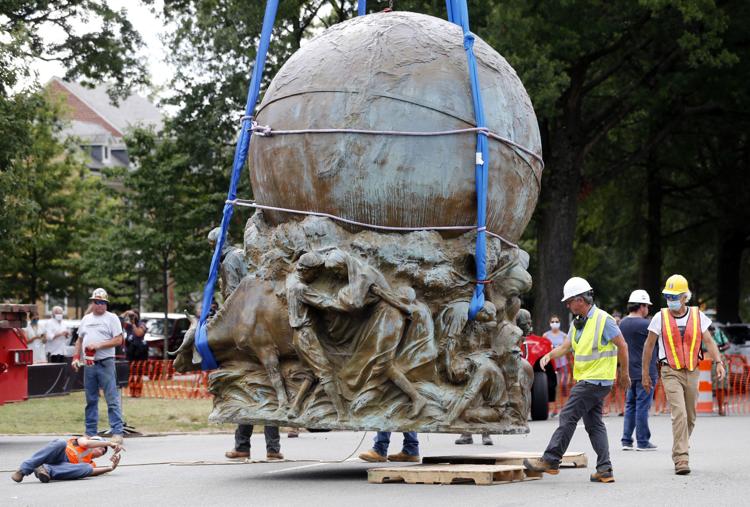 20200710_MET_MAURY_JM04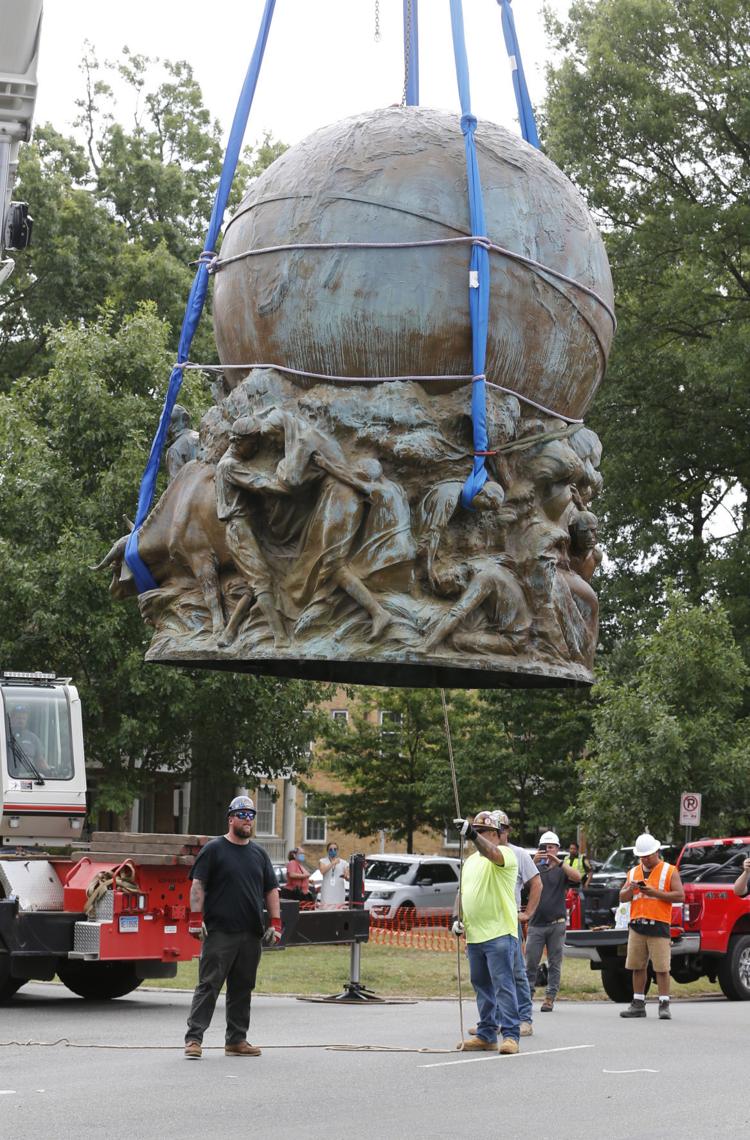 20200710_MET_MAURY_JM05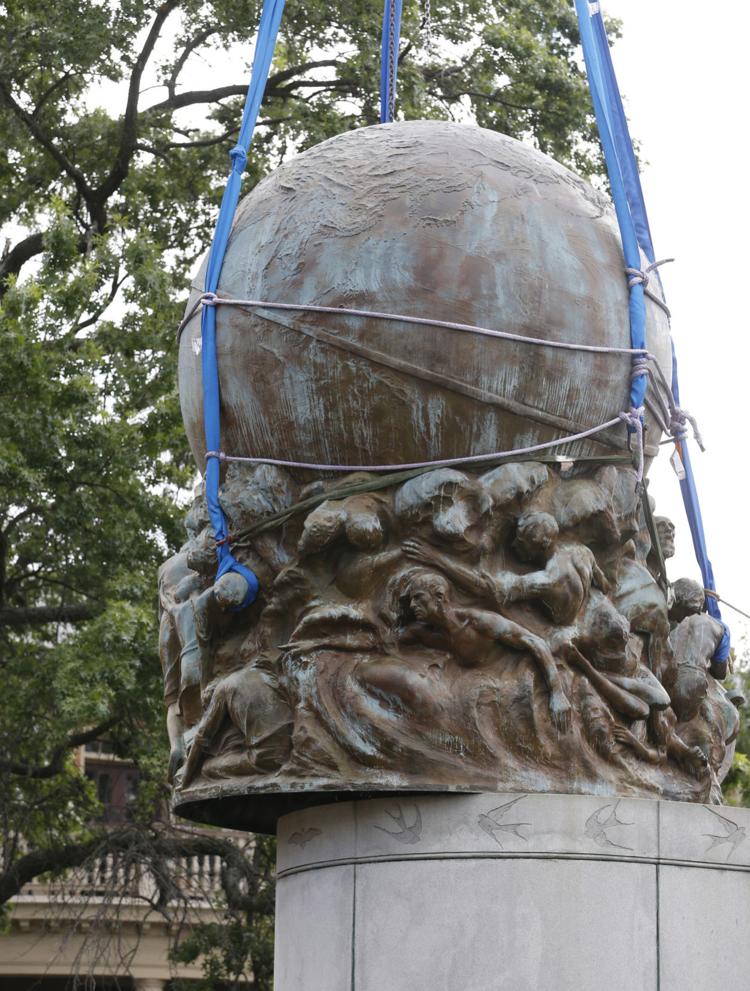 20200710_MET_MAURY_JM06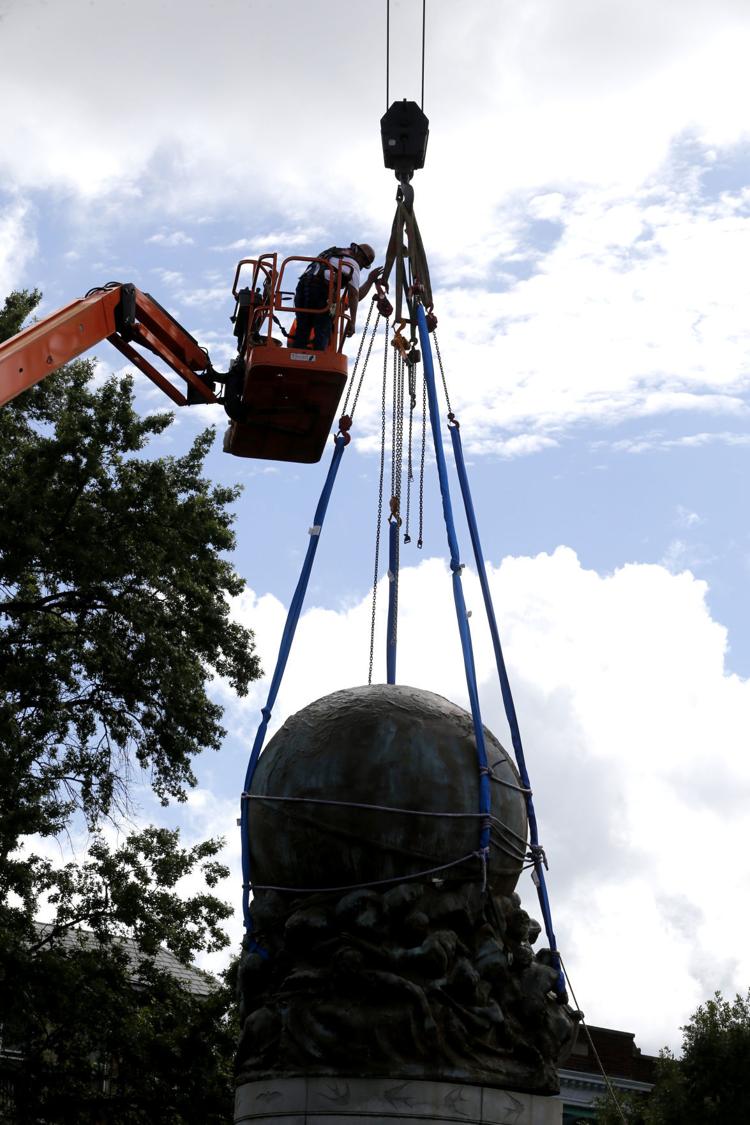 20200710_MET_MAURY_JM07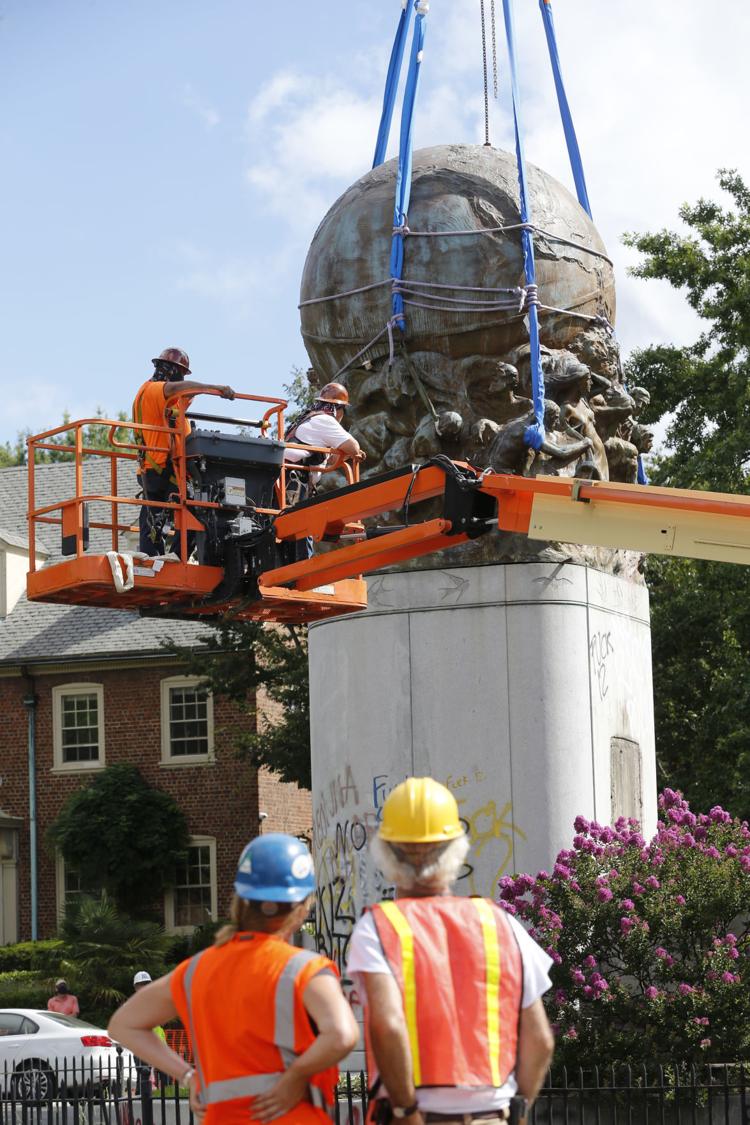 20200710_MET_MAURY_JM08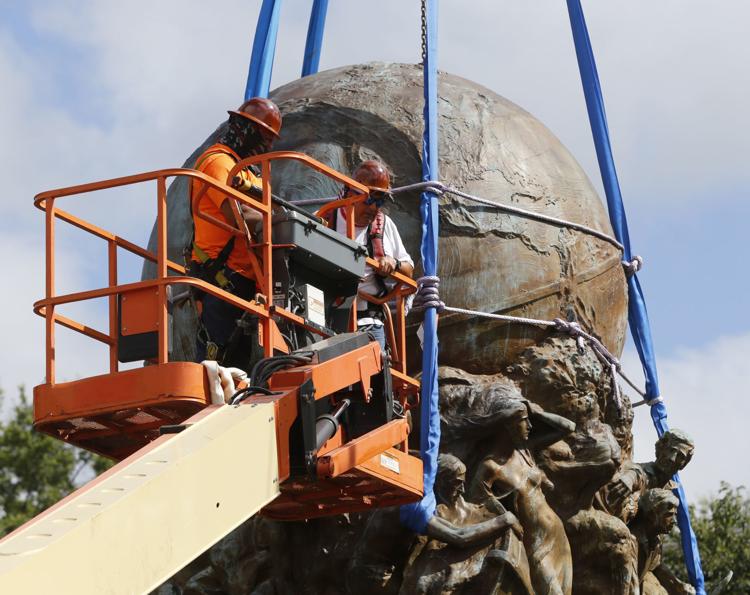 20200710_MET_MAURY_JM09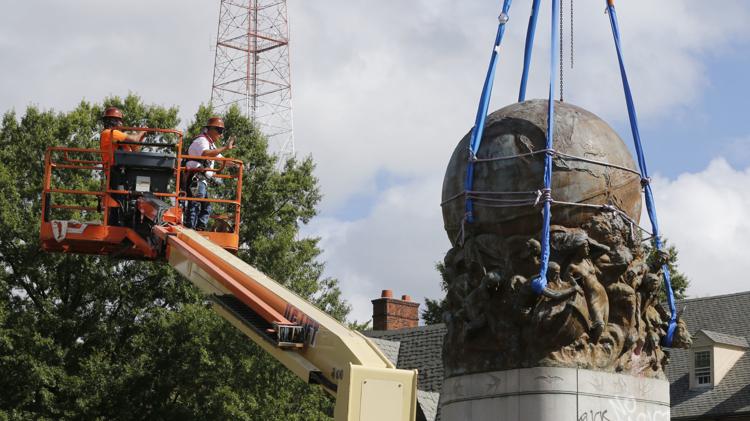 20200710_MET_MAURY_JM10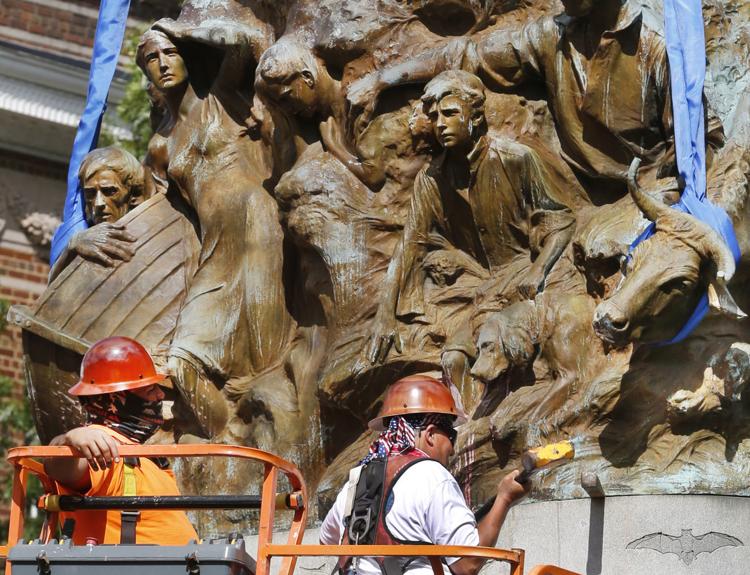 20200710_MET_MAURY_JM11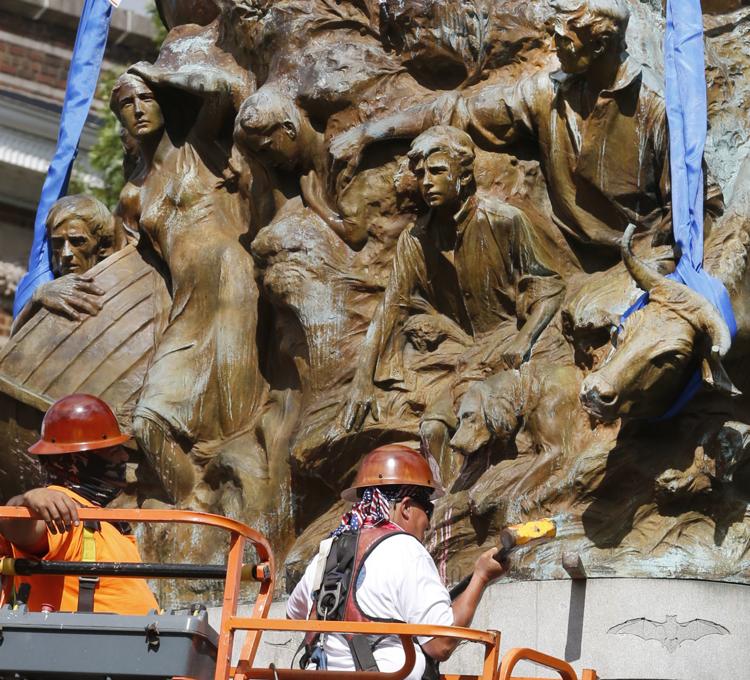 20200710_MET_MAURY_JW01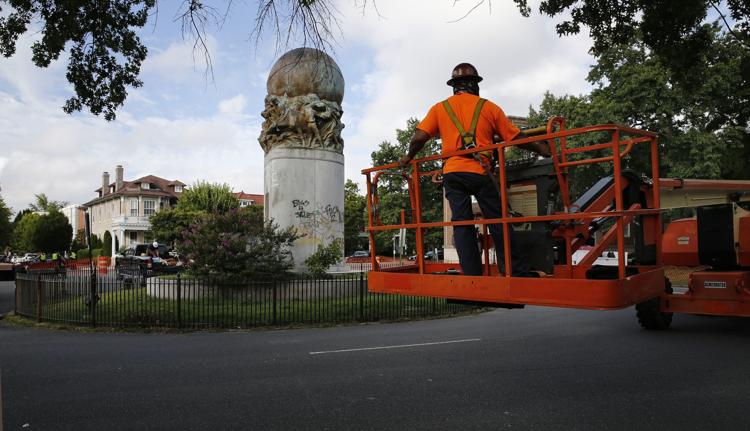 20200710_MET_MAURY_JW02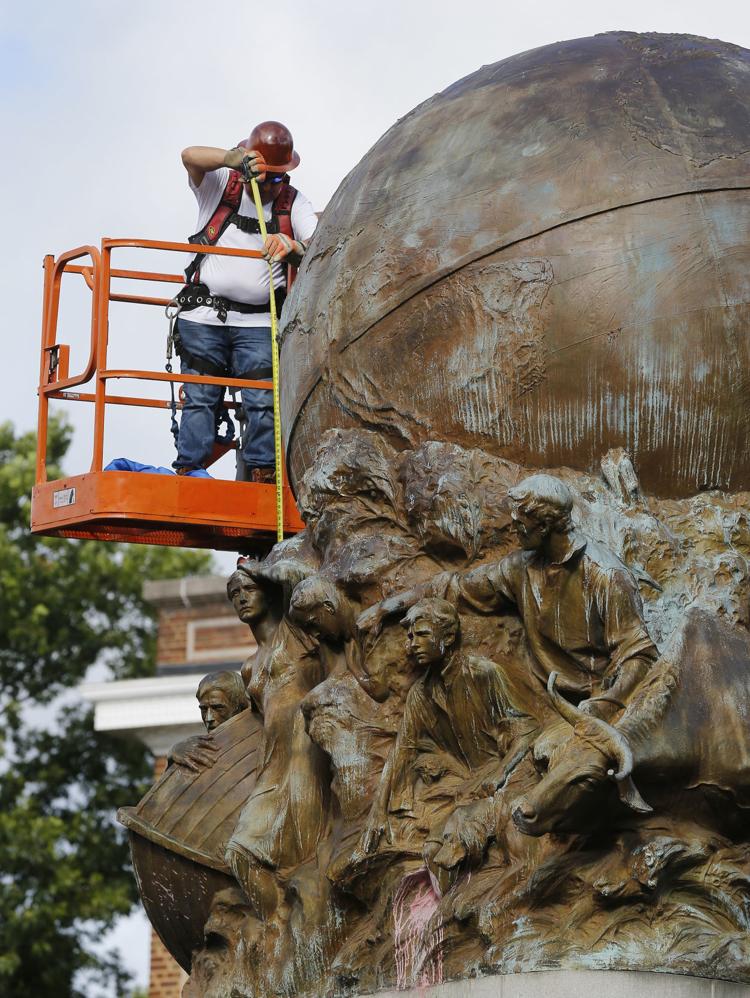 20200710_MET_MAURY_JW03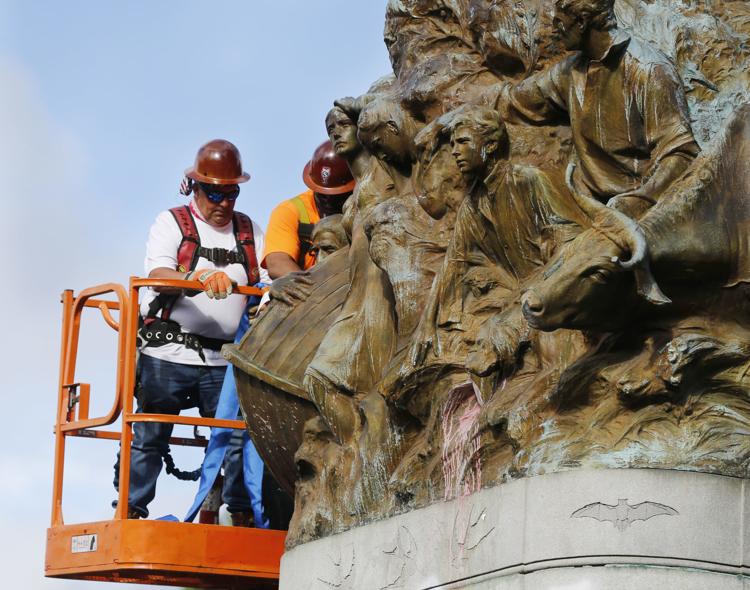 20200710_MET_MAURY_JW04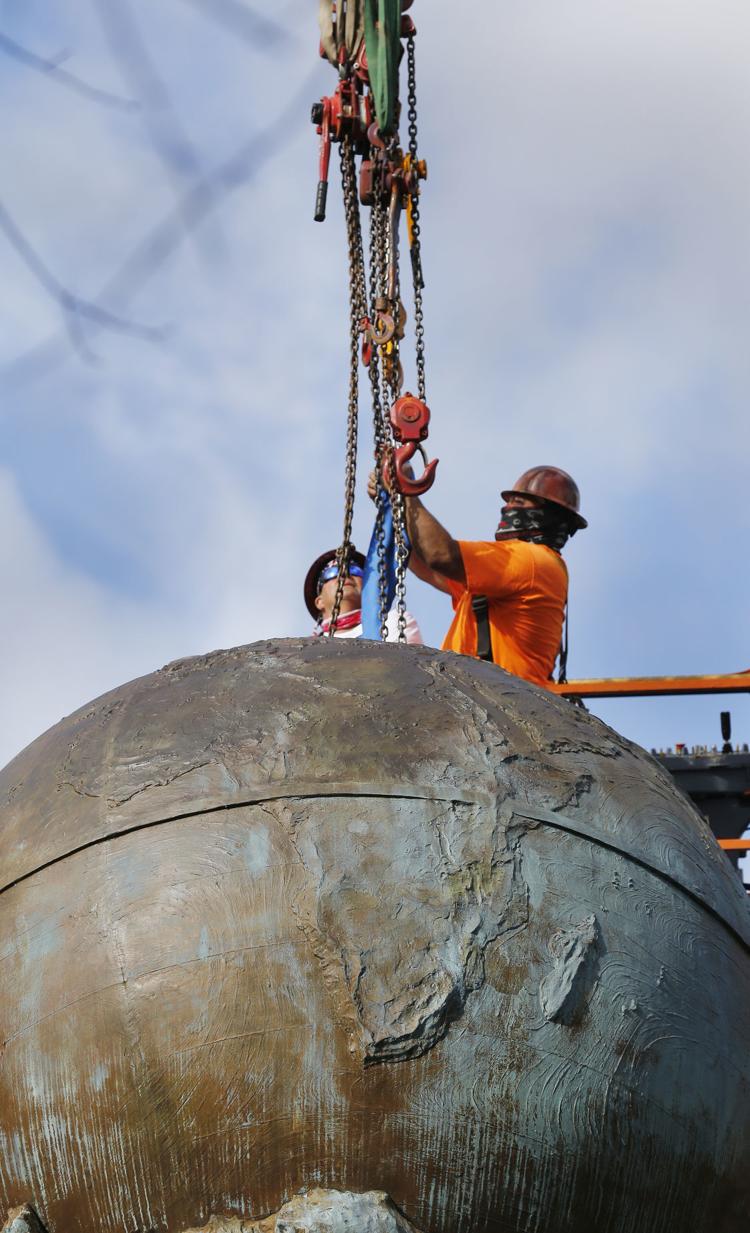 20200710_MET_MAURY_JW05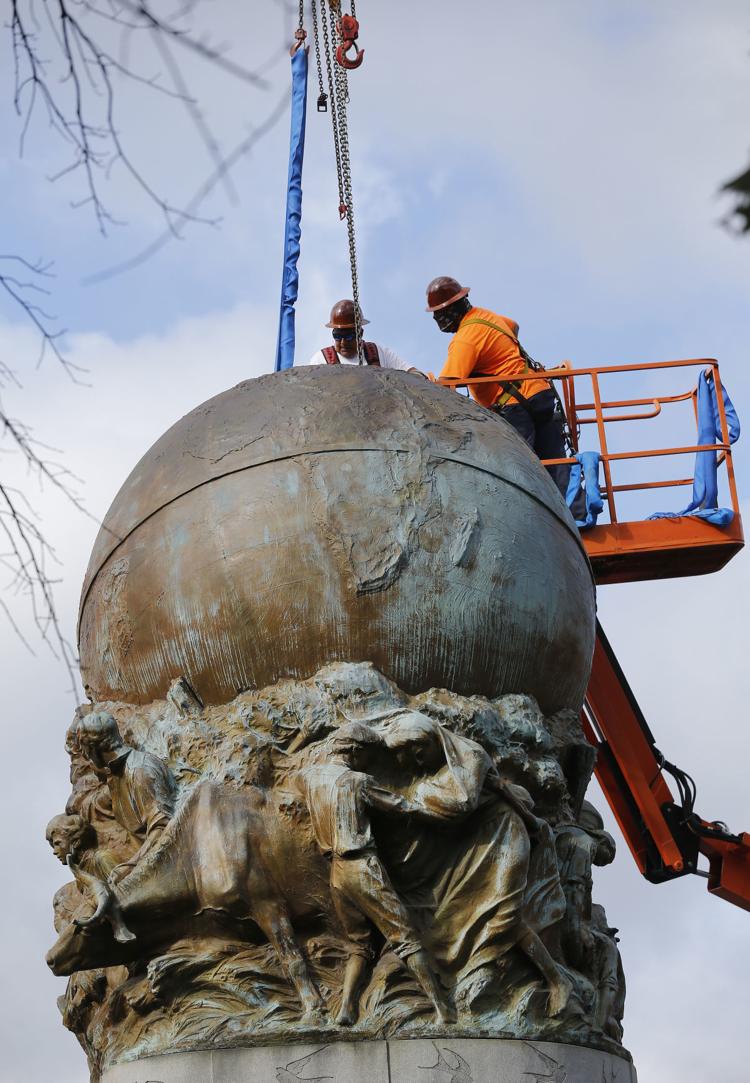 20200710_MET_MAURY_JW06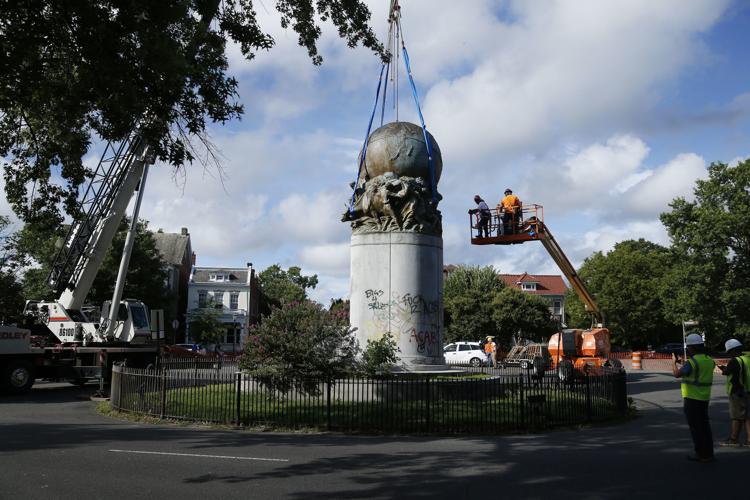 20200710_MET_MAURY_JW07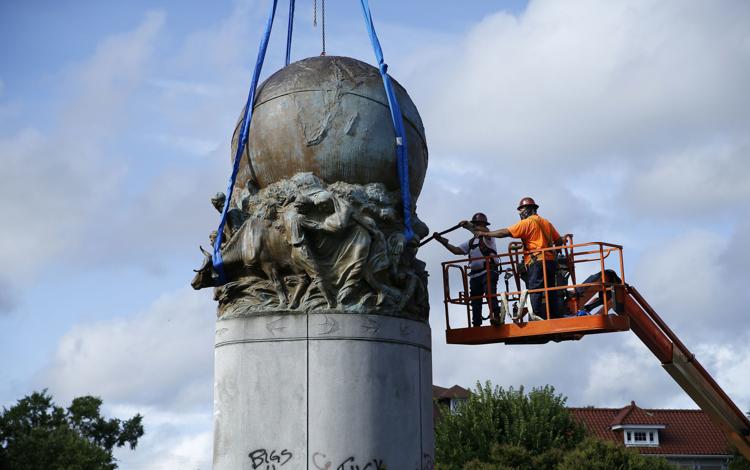 20200710_MET_MAURY_JW08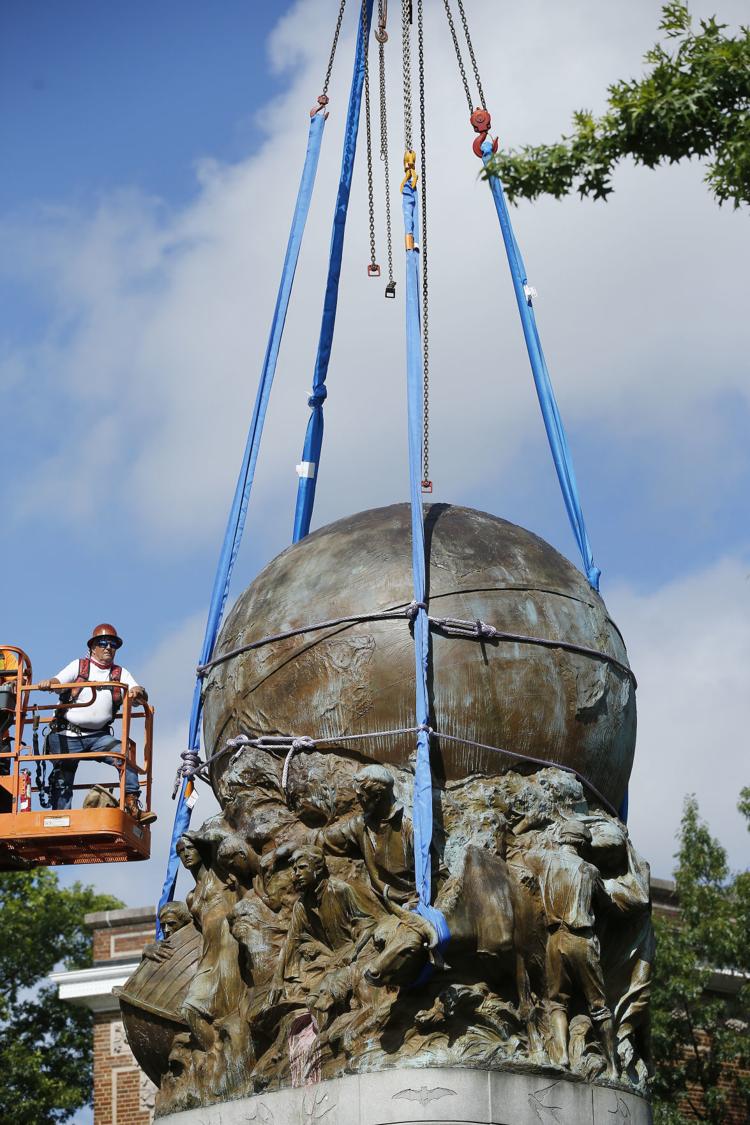 20200710_MET_MAURY_JW09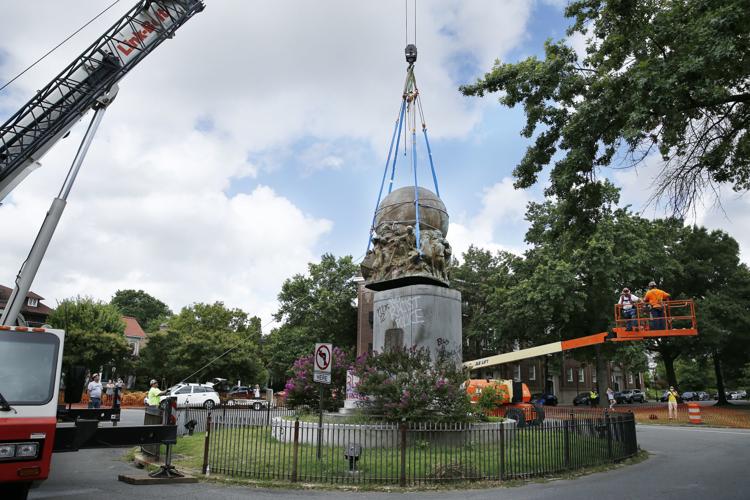 20200710_MET_MAURY_JW10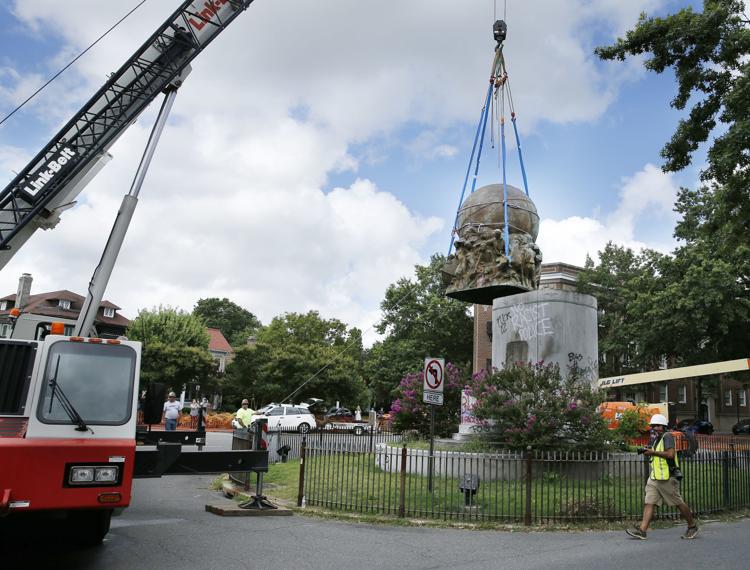 20200710_MET_MAURY_JW11
20200710_MET_MAURY_JW12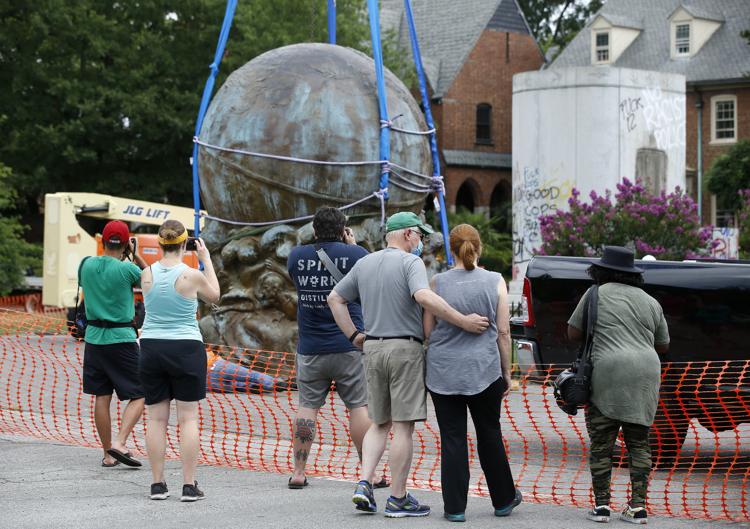 20200710_MET_BRYAN_JM01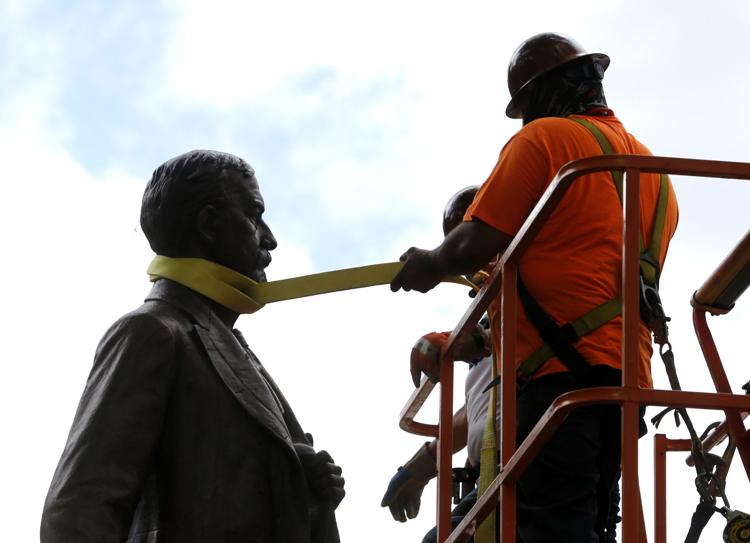 20200710_MET_BRYAN_JM02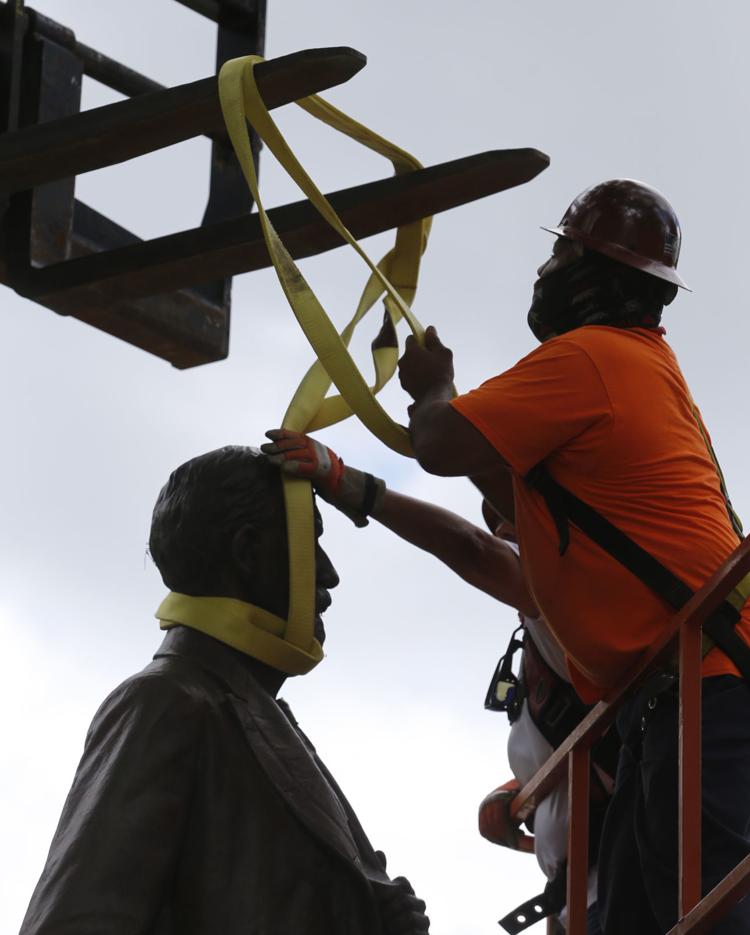 20200710_MET_BRYAN_JM03
20200710_MET_BRYAN_JM04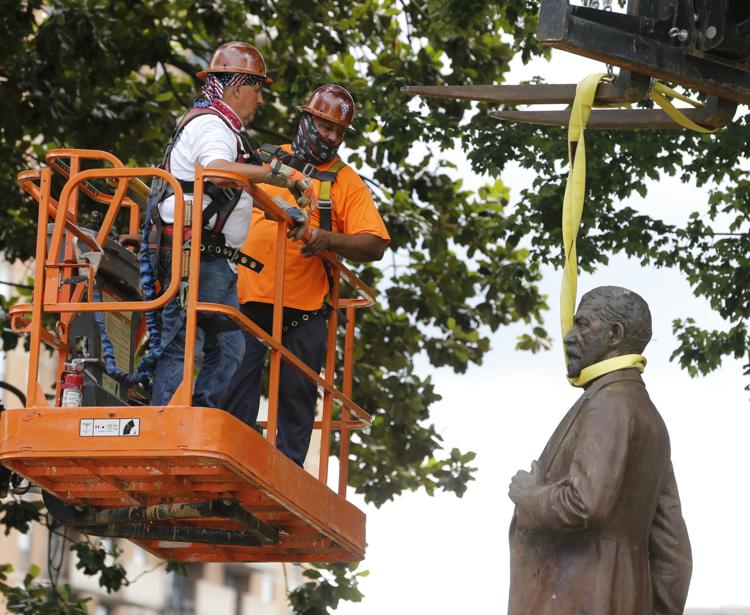 20200710_MET_BRYAN_JM05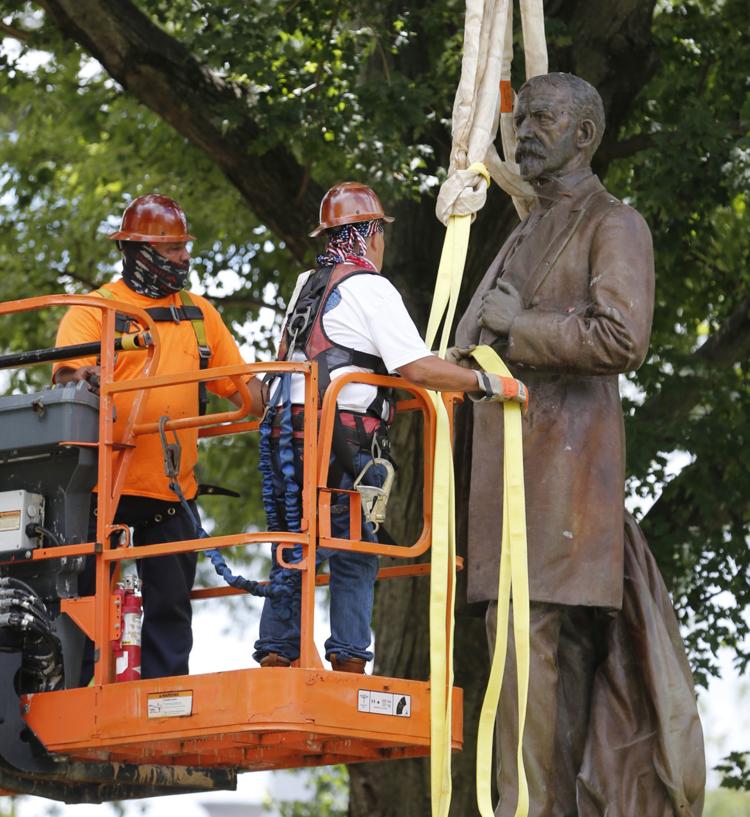 20200710_MET_BRYAN_JM06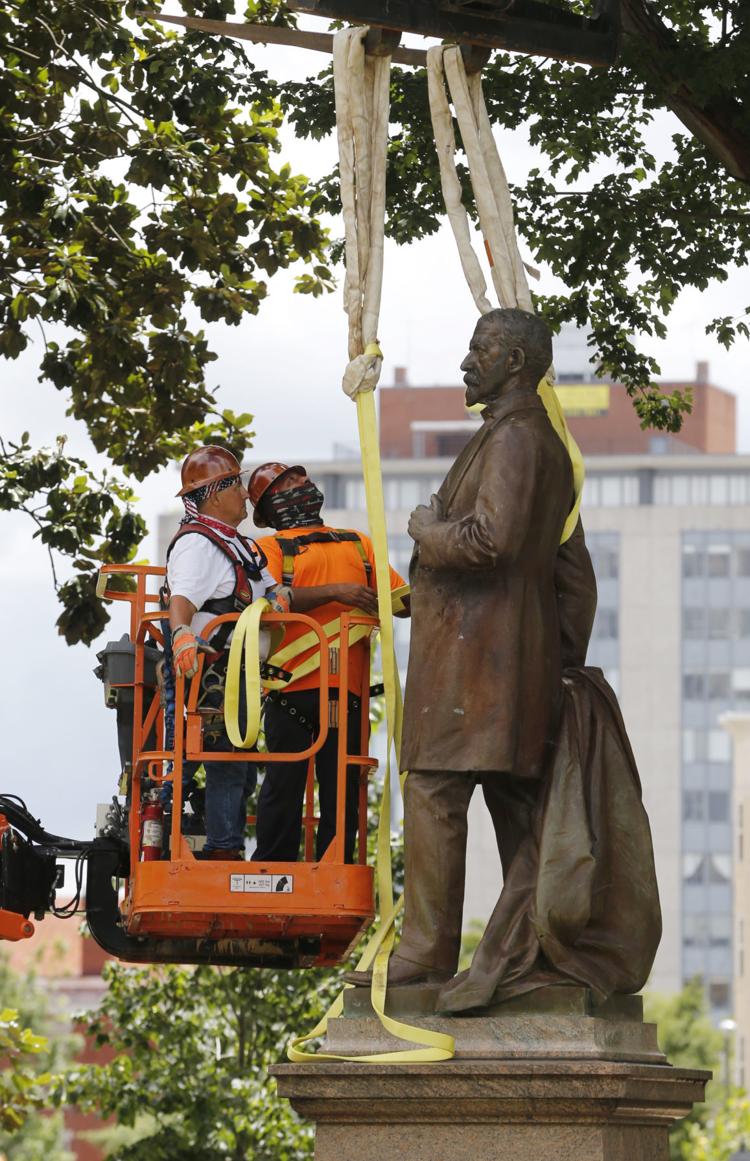 20200710_MET_BRYAN_JM07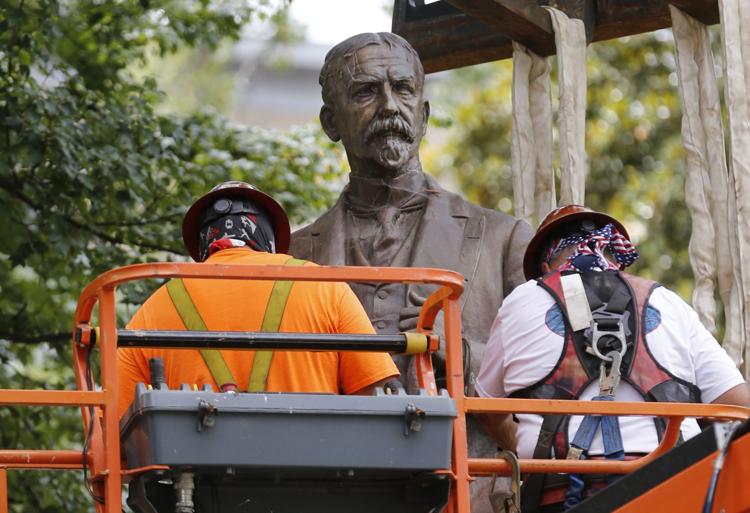 20200710_MET_BRYAN_JM08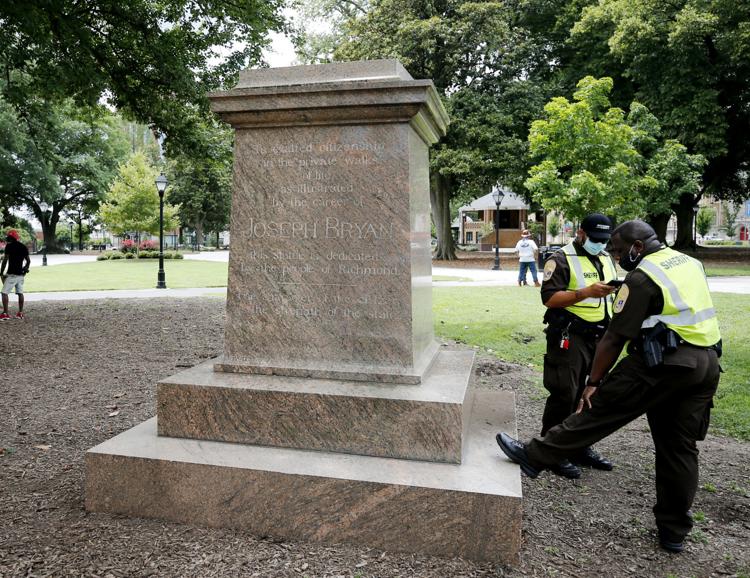 20200710_MET_BRYAN_JM09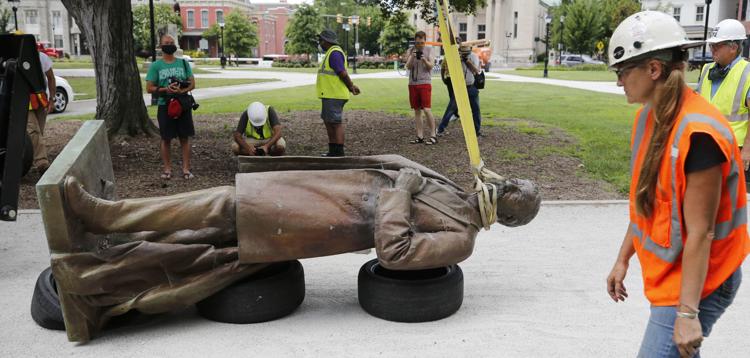 20200710_MET_BRYAN_JM10
20200710_MET_BRYAN_JM11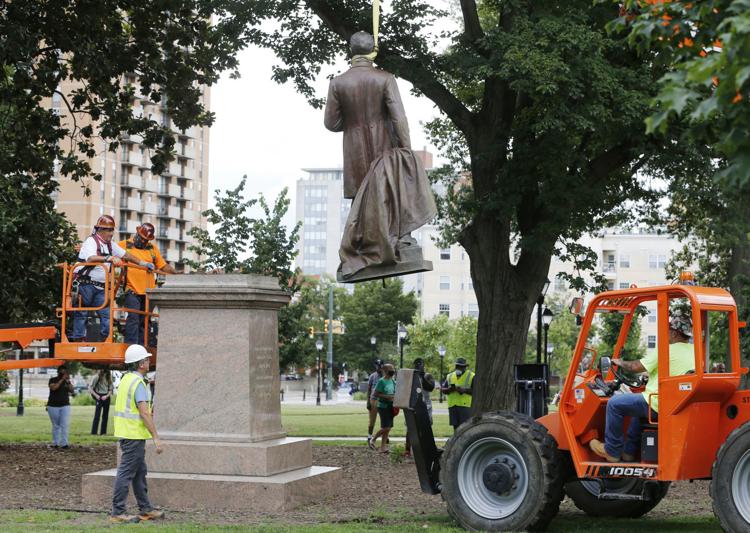 20200710_MET_BRYAN_JM12
20200710_MET_BRYAN_JM13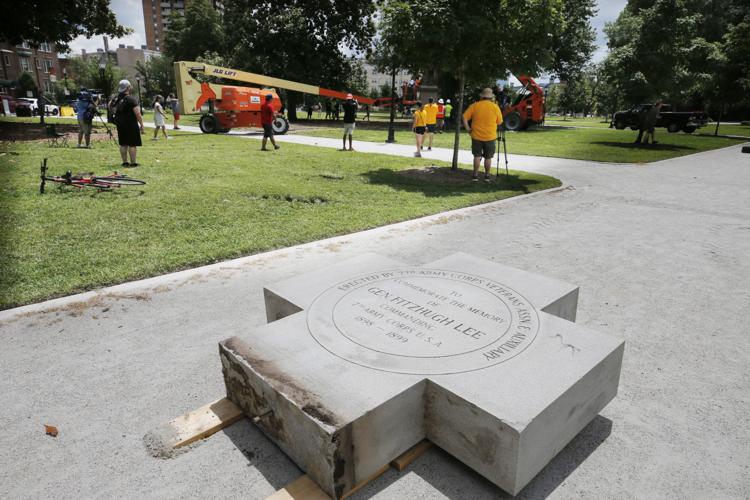 (804) 649-6734
Twitter:@_MarkRobinson
Staff writers Justin Mattingly and Ali Rockett contributed to this report.