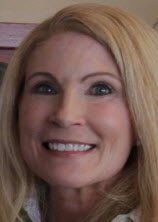 Judge Chafin, lawmakers discuss Virginia Supreme Court opening
Judge Teresa M. Chafin of the Virginia Court of Appeals visited Capitol Square on Monday to chat with lawmakers about an upcoming opening on the Supreme Court of Virginia.
Chafin is the sister of Sen. Ben Chafin, R-Russell. He has lobbied his colleagues in the General Assembly to consider his sister as a replacement to Justice Elizabeth McClanahan, who announced last week that she is retiring from the high court on Sept. 1. Republicans who control the legislature expect to make the appointment.
Judge Chafin visited a subcommittee of the House Courts of Justice Committee on Monday, waiting for Del. Terry Kilgore, R-Scott, and then leaving the committee room with him.
U.S. Supreme Court sets hearing on Va. redistricting for March 18
The U.S. Supreme Court will hear oral arguments in mid-March in a racial gerrymandering case that could help tilt control of the Virginia House of Delegates. The court will hear Virginia House of Delegates v. Bethune-Hill on March 18.
House GOP leaders hope the Supreme Court will step in and overrule a new electoral map being drawn by a lower federal court. Democrats want the lower court's decision to stand, saying Virginia voters should be allowed to go to the polls this year under a constitutional map.
Coal ash bill clears one Senate committee, heads to another
Bipartisan legislation requiring the excavation of the state's 27 million cubic yards of legacy coal ash cleared the Senate's Commerce and Labor Committee on Monday.
The bill would require Dominion Energy to recycle roughly a quarter of the ash and excavate the rest into modern landfills. Dominion ratepayers in the state would bear the cost of the project, which is expected to be $3 billion.
The bill faced no opposition in the committee, though Sen. Richard Stuart, R-Stafford, asked whether the sponsors had considered limiting Dominion's ability to make a profit on parts of the project.
"Because it's a big investment, and we all have to pay for it," Stuart said.
This bill, Senate Bill 1355, is sponsored by Sens. Frank Wagner, R-Virginia Beach; Scott Surovell, D-Fairfax; Amanda Chase, R- Chesterfield; and Rosalyn Dance, D-Petersburg. It is the result of negotiations among lawmakers, Gov. Ralph Northam's administration, environmental groups and Dominion.
The bill now heads to the Senate Finance Committee.