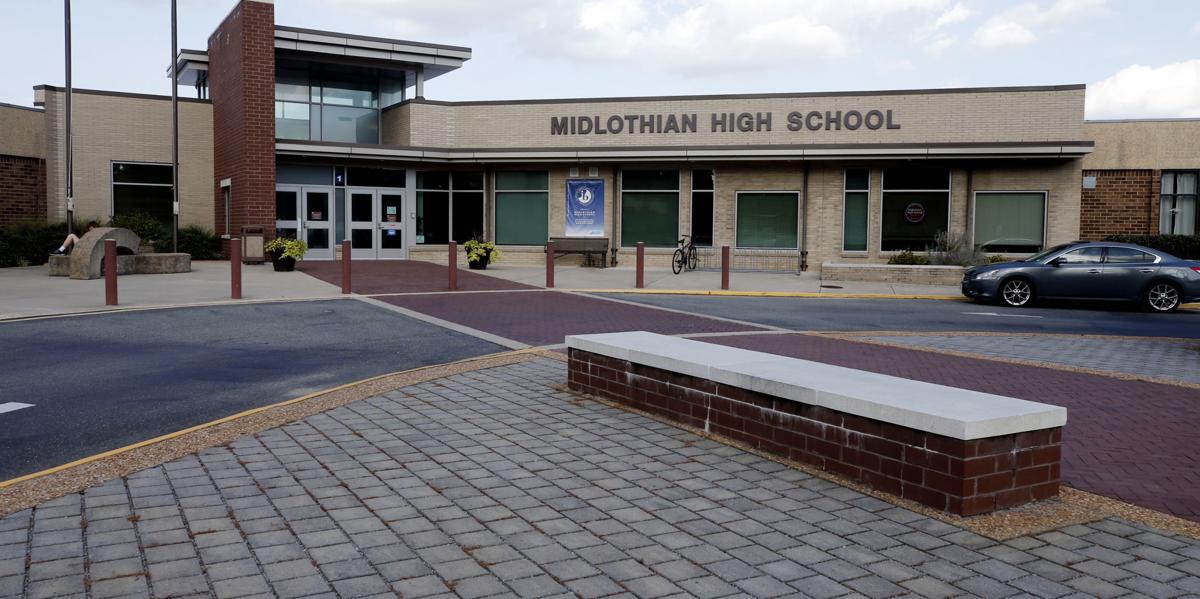 A Chesterfield County high school has received national acclaim.
Midlothian High School, home to about 1,800 students, was named a National Blue Ribbon School by the U.S. Department of Education on Thursday, a sought-after distinction given to top schools across the U.S. The high school is one of seven Virginia schools to be so named this year and is the only school in the Richmond area to earn the distinction.
"This independent validation of the great work occurring at Midlothian High School reaffirms what we have known for a long time: That students attending this school are receiving a rigorous education that prepares them for successful futures," said School Board Vice Chairman Javaid Siddiqi, who represents the Midlothian District, in a statement.
A total of 362 schools across the U.S. earned the title this year.
The other schools in Virginia were Arlington Traditional School in Arlington County, Grandin Court Elementary in Roanoke, Paul Munro Elementary in Lynchburg, Rodney E. Thompson Middle in Stafford County, Rural Retreat Elementary in Wythe County and Tallwood Elementary in Virginia Beach.
Two private schools in the state — St. Francis of Assisi School in Triangle and Trinity Christian School in Everett — also were recognized.
"These schools share a common commitment to provide exceptional educational opportunities that will instill in their students a lifelong love of learning that is essential to achieving long-lasting academic and career success," said the state superintendent of public instruction, James Lane, in a statement.
Midlothian was nominated as a high-performing school — one of three categories for the Blue Ribbon process — and it's one of Virginia's most academically successful schools.
The school meets the state's full standards of accreditation and students' pass rates on state tests there exceed the state average by at least 10 percentage points in every testing area, according to data from the Virginia Department of Education. Midlothian also has a 99% on-time graduation rate.
With its selection, Midlothian becomes the seventh Chesterfield school to be named a National Blue Ribbon School since the program's 1982 inception. The others are:
Clover Hill Elementary School in 2003
Cosby High School in 2015
Grange Hall Elementary School in 2009
James River High School in 1999-2000
Robious Elementary School in 2005
Winterpock Elementary School in 2014
There's no money attached to the award, but the schools are honored at an annual awards ceremony in Washington and receive an engraved plaque, along with a flag with the official seal signifying its status and the year of its award.
(804) 649-6012
Twitter: @jmattingly306