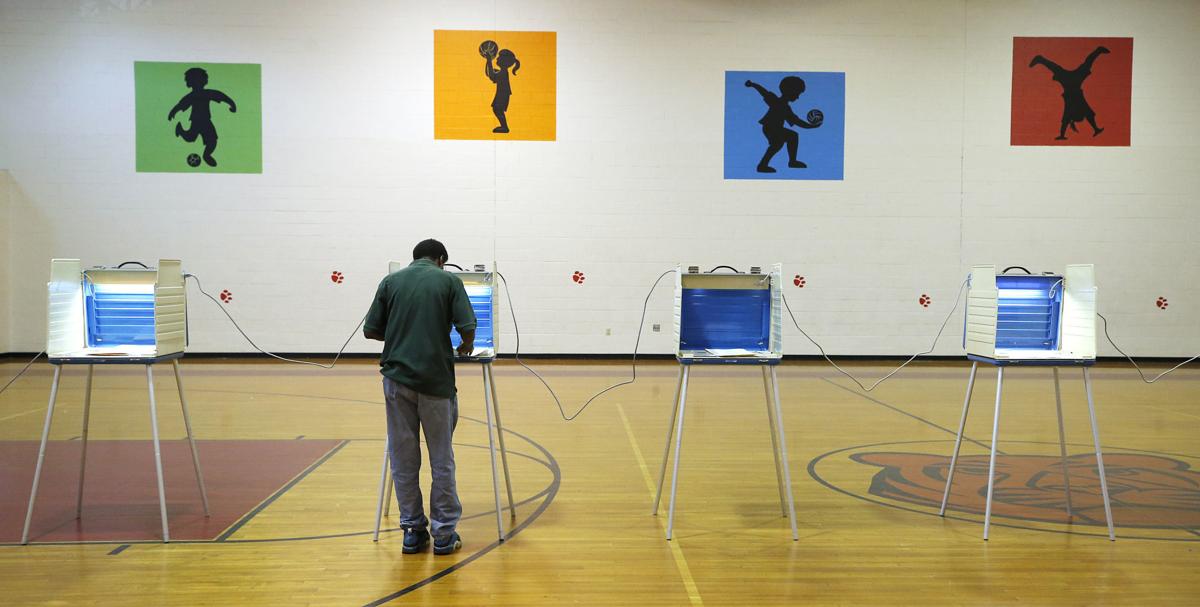 There will be no incumbents on the Chesterfield School Board next year because none of those serving on the panel opted to seek re-election.
This November, voters will choose from a slate of candidates who are seeking their first term overseeing the fate of the school system that has about 62,000 students.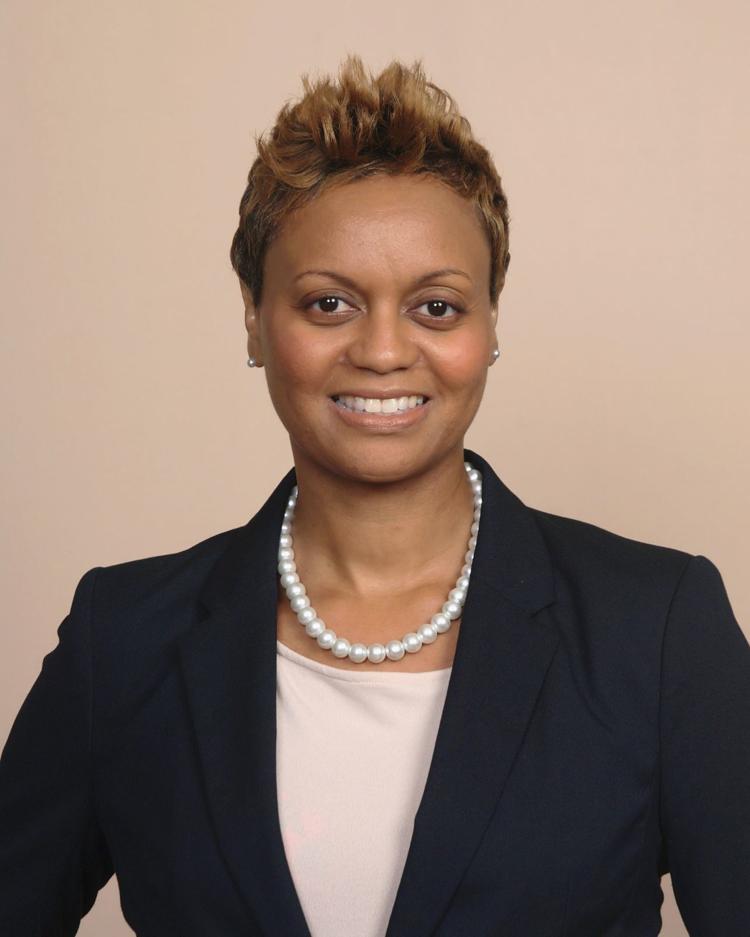 Policy review specialist for the Virginia Department of Behavioral Health and Developmental Services
What are the top issues facing Chesterfield schools and the Matoaca District?
The top issues are transportation, inadequate management of building infrastructure, classroom overcrowding, insufficient budget accountability and  oversight, and lack of diversity. The driver shortage has impacted students who are experiencing extended bus rides due to the driver shortage, which often causes them to be tardy (for school). ... Placing trailers on school grounds to address overcrowding was a poor decision without taking into consideration the safety risk. The failure to properly clean and maintain our schools is what led to the cases of Legionella and staph infection throughout the county. The district failed our students, faculty, and community greatly by ignoring the obvious. This should not be happening. We don't have a resource problem, yet an allocation problem.
What should be done to address those issues?
I plan to address each one of these issues by making data driven decisions, policy development, properly allocating resources and hiring qualified staff. Demonstration of these approaches would help students achieve their optimal academic success as well as reduce wasteful spending. It's imperative to properly gather, review, organize and plan prior to implementing any new protocols. In addition, availing parents the opportunity to provide input in the decision-making process. Our students, parents and staff often have the best solutions to the problems. We just need to include them more, and I plan to do just that.
Why would you be the best candidate to address those issues?
I hold a Bachelor of Science degree in therapeutic recreation and Master of Science degree in healthcare administration. Following the completion of undergraduate studies, I served in the educational field providing academic and social skills instruction for students K-12. My career has been dedicated to ensuring that persons receive quality healthcare while managing developmental disability programs in North Carolina and Virginia. I possess government experience formerly serving as a supervisor at Piedmont Geriatric Hospital and project analyst at the Department of Medical Assistance Services. I am currently employed by the Virginia Department of Behavioral Health and Developmental Services as a policy review specialist. I am now serving a third term on the Chesterfield County Equity Committee. I was the former vice president and education chair of the Chesterfield Branch NAACP. Serving in these capacities has allowed me to become aware of the educational disparities affecting minority and special education students, families, teachers, and support staff. I recognize the importance of partnerships and as a result collaborated with civic organizations, law enforcement and community leaders to initiate educational reforms allowing the improvement of quality and access. I've dedicated much of my volunteering to schools and community involvement for more than 15 years and the need for diversity are the reasons I am seeking election. Now I'm able to contribute a historic perspective from my community involvement which helps inform board decisions. I am the kind of person that doesn't mind working hard, asking questions, and getting to the bottom of things. I have a wealth of hands-on experience that would ensure accountability and transparency of the budget, support students affected by bullying/mental health/developmental disability/substance abuse issues, and coalition builder to improve our school district to be the best it can be.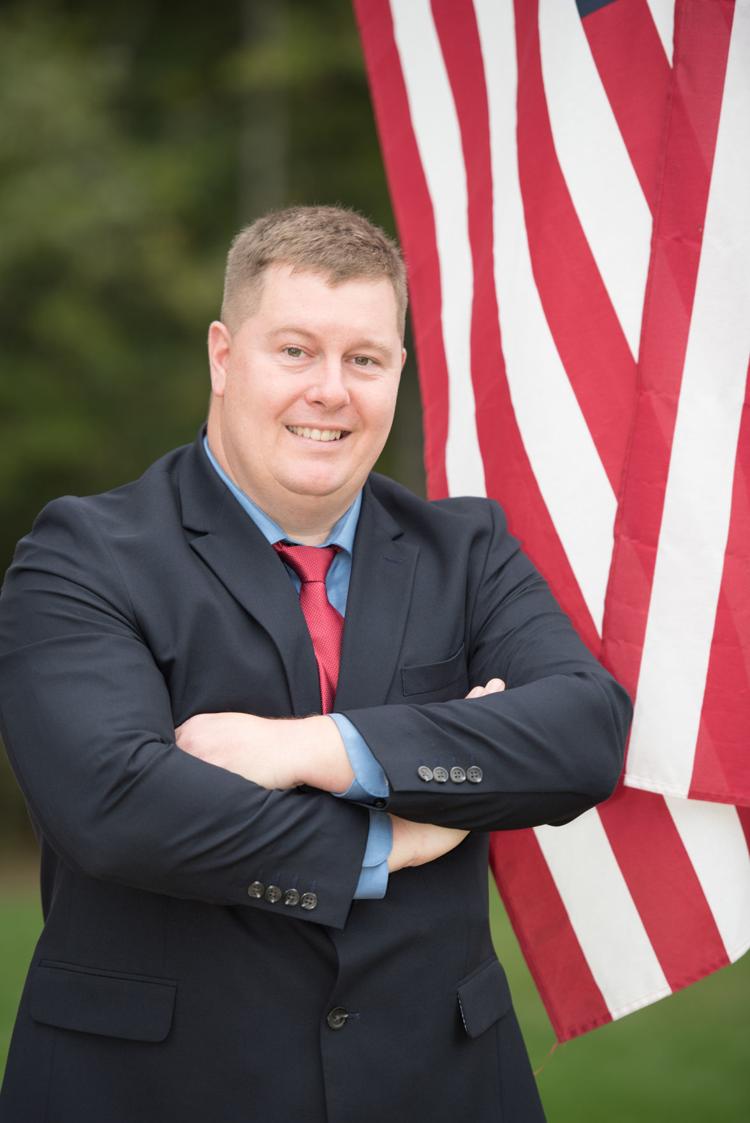 Civics and economics teacher
Masters degree in educational leadership from Ashford University, Associates degrees in criminal justice and instructional technology from The Community College of the Air Force.
What are the top issues facing Chesterfield schools and the Matoaca District?
The top issues are transportation, funding and safety. Matoaca is a large district and transporting students in a timely manner has been a challenge. We need to ensure that Chesterfield County Public Schools has a balanced and comprehensive budget covering future infrastructure projects, maintenance, security and adequate resources for our students.
What should be done to address those issues?
The School Board needs to work with the superintendent to address bus driver recruitment and retention.
We must ensure our school system has a comprehensive budget that meets student, and faculty needs, while using taxpayer money efficiently. The budget should ensure proper maintenance of our facilities, competitive pay for employees and resources needed to provide a quality education for all students.
Our schools need to be a safe place for students and faculty. We need to make every effort possible to ensure our schools have updated safety features and processes in place.
Why would you be the best candidate to address those issues?
As the parent of students in our school system, I share our community's concerns, and at times share the frustration. I have taught in Chesterfield County schools and have seen the challenges from both sides as a teacher and parent. I am ready to ask the hard questions, make difficult decisions and work to find solutions. Every child deserves a quality education, regardless of address. Every school employee deserves to feel safe, valued and respected. Over the next four years, I vow to work tirelessly ensuring Chesterfield County schools meets and exceeds your expectations!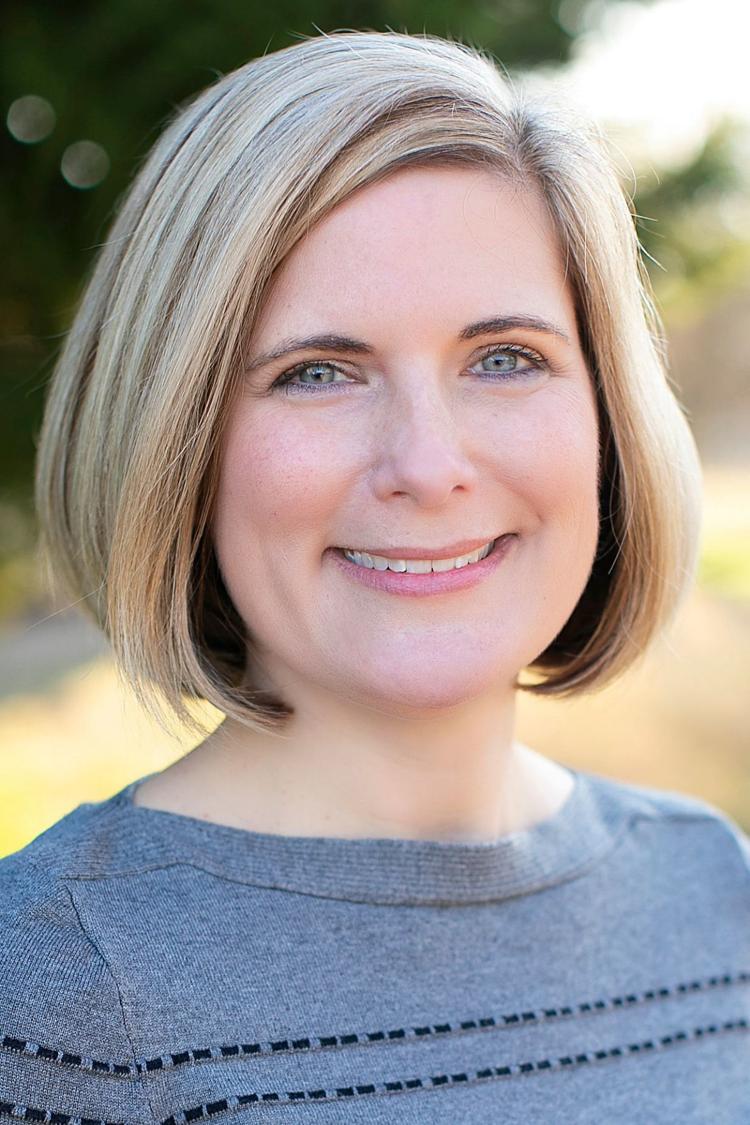 Bachelors degree in business administration and psychology from Longwood University
What are the top issues facing Chesterfield schools and the Bermuda District?
I believe the most challenging issues are teacher's pay and quality of life in the classroom, maintenance and infrastructure needs, bus transportation, and specifically for the Bermuda District, the need for a Center-Based Gifted (CBG) Middle School program. First and foremost, increasing teacher's pay leads to maintaining and recruiting the best quality teachers to our area, which leads to quality schools for Chesterfield County. Strong schools are important for student and community growth. Next, maintenance and infrastructure needs must be a priority. Recent issues, like Legionella in the cooling towers, have to be fixed, and we need to ensure they never happen again. In addition, bus transportation continues to be an issue. As a parent, I know the importance of on-time and safe buses. Lastly, the Bermuda District families deserve to have a CBG Middle School program that is closer to home and decreases the commute time for students. Currently, gifted Bermuda District students are having to commute an hour one-way to have their educational needs met.
What should be done to address those issues?
The School Board needs to address the following issues; teacher's pay and quality of life in the classroom, maintenance and infrastructure needs, bus transportation, and implementing a CBG Middle School program for the Bermuda District. If elected, I will be an advocate for teachers. I will support higher pay for CCPS teachers and be a voice for raising teacher pay to the national average. We should give teachers more autonomy in the classroom and move away from the emphasis of SOLs. As your next School Board representative, I will make sure our schools execute timely maintenance. We must make sure all maintenance records are up to date and we plan financially for future maintenance needs. We must be proactive instead of reactive. When I'm on the School Board, I will look at ways to improve our bus transportation issues, such as competitive wages for our bus drivers and more efficient bus routes. Our county needs to perform a third-party audit on bus transportation so a proper solution can be put in place. The Bermuda District must implement a solution for the CBG middle school program. We need to start preparing one of our existing middle schools to accommodate the CBG program in the next few years. Adequate space and the appropriate resources must be put in place for a successful implementation.
Why would you be the best candidate to address those issues?
My experience in life, work, and my interaction with CCPS schools is why voters should be put their trust in me to be the next Bermuda District School Board representative. I have lived in Chesterfield County my entire life and have a vested interest in seeing us become the best. I am a product of the Chesterfield County school system (Enon Elementary, Chester Middle, Thomas Dale High). My husband Jason is a Fire and EMS professional. We have four children who all attend Chesterfield County schools. We currently have children in all three levels of CCPS. I have the parents' perspective of our schools and will be able to relate to their concerns. I served as the PTO (Parent Teacher Organization) vice-president and president of Enon Elementary School from 2015-2019. During this time, I have seen areas that need improvement, heard teachers' concerns, and fostered relationships with the community that will help me be their representative. I have also served as a Boy Scout treasurer for the past six years. I'm active in my local church, Bermuda Hundred United Methodist. In my professional life, I have been an accounting manager at ITAC, a local engineering and construction company, for the past 20 years. Balancing a budget and keeping money straight and ethical is a part of my day-to-day life. I will bring conservative financial principles to the School Board. In my job, I work with my team to solve problems on a daily basis. I will bring my ability to work with others and my problem-solving skills to the School Board. I also manage and create processes and procedures for my company every day. I will look for ways to improve our processes to make the School Board and CCPS more efficient.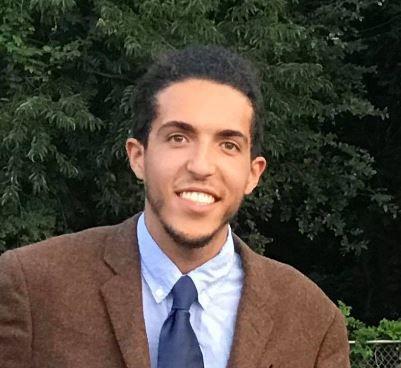 Attended Chesterfield's Career and Technical Center during high school
What are the top issues facing Chesterfield schools and the Bermuda District?
The school system faces a unique set of challenges due to its population size. Among the top issues we face are centered around funding from both the local and state level. Transportation issues have surfaced after our inability to provide additional buses and maintain the ones we already have. The school start time change was a decision we made, but it wasn't the top choice. The board chose plan B due to funding restrictions. While some schools are operating with new equipment like Promethean Boards and new computers, others are using outdated technology, and they don't even have enough for every student. Safety concerns are coming to light as we learn that there are gaps in our maintenance plan. The budget hasn't allowed us to properly maintain a school system with 65 thousand students and a bus system larger than the GRTC system in the city of Richmond. We spent approximately $100,000 yearly per juvenile incarcerated in Virginia but just barely over $10,000 to educate a student in Chesterfield in that same time frame.
What should be done to address those issues?
Addressing these issues isn't as simple as asking for more money from local and state officials. We must first take a serious look at the budget and address immediate concerns regards maintenance and transportation. We need to look at purchasing more buses and a pay increase that will incentivize bus drivers to come to Chesterfield and stay in Chesterfield.
The safety of our children should be top priority, and that should include the conditions of our schools. The Bermuda District has some of the poorest buildings in the county, and year after year we are told there isn't any money to fix them. I believe that fostering relationships with the Board of Supervisors and our state officials is crucial because if our county doesn't know the problems we are facing, then we cannot expect adequate resources to address those problems. In addition to doing an initial review of the budget, we need to also look at whether or not the budget has grown adequately to support the population size and needs of the school system. It is possible that more money is needed to achieve the tasks at hand. I believe that if funding our schools more appropriately is the answer then the county will see the benefits that coincide with a higher quality of education. When our schools operate efficiently, our property values increase, unemployment drops and our economy does well.
Why would you be the best candidate to address those issues?
Not only am I a lifelong resident of Chesterfield County but I have been invested in the community for a long time. My time as a board member at the Chester Family YMCA allowed me the opportunity to not only balance a budget, develop a strategic plan and work on capital maintenance and improvements, but it also gave me the ability to help families in need, make a lasting impact on my community and serve those who helped raise me in Chester. I come from a family of business owners so I know what it takes to manage an operating budget, work with the community and communicate efficiently and effectively. I am starting a family in the Bermuda District. I plan to stay in the Bermuda district, and therefore I want the best for the Bermuda District.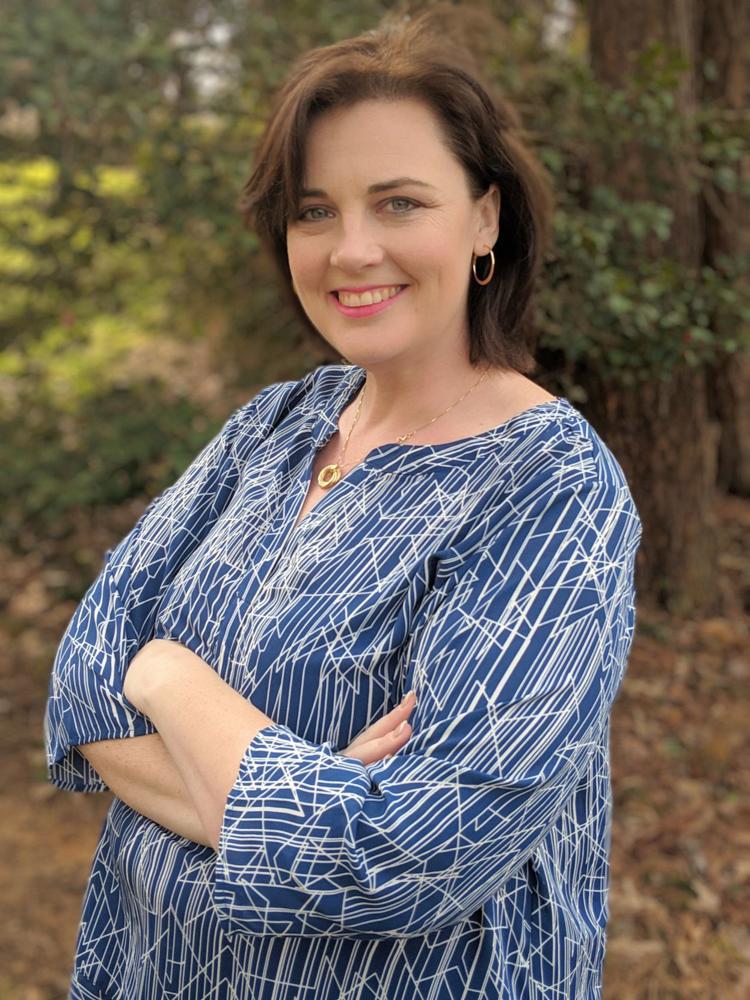 Former Chesterfield County public school teacher
What are the top issues facing Chesterfield schools and the Clover Hill District?
Growth is strong in Chesterfield, and our student population has a diverse set of needs. Our number of students who are learning English as a foreign language has grown to 6 percent. Twelve percent of our students receive special education services through the implementation of IEPs and 504 plans. We are a community where one-third of our students countywide qualify to participate in the free or reduced lunch program. Additionally, our county is facing a crisis caused by deferred major maintenance of our buildings and major systems. This is the result of decades of scraping by on "fresh paint" fixes and kicking the can down the road for funding for the necessary maintenance and repair of our school buildings. On top of these issues, we have added the frustration and expense of a transportation system that is failing to meet basic expectations for thousands of families that rely on buses to take their children to school and bring them back home again every day.
What should be done to address those issues?
Statewide funding is down 8% since a decade ago. This leaves our county on the hook to make up for the difference. It's not acceptable to force localities to choose between funding schools or building fire stations. I will be a cooperative partner with our state legislative delegates and senators to fully fund our schools. The needs of our community must be met now. We have a number of programs that require more funding that directly benefit our students with the most need. I will put an end to political shell games and bring more state dollars to our county.
It is clear that we must make the maintenance of our school buildings a priority. For too long, the Board of Supervisors has been forcing our schools to do more with less, and that is not a sustainable model. I will propose a needs-based budget that accurately reflects the real needs of the school division, including funding the expense to repair and maintain our school infrastructure. I value our public schools over politics, and I am willing to prove it. Every dollar we invest in our children is money well spent, and I am determined to advocate for our teachers, students and families, because ultimately our public schools are our county's most valuable asset.
Chesterfield school bus routes constitute the fourth-largest public transportation system in our state. We must bring transportation planning experts on board. We need to attract and retain drivers. Our bus drivers deserve a living wage. ... Our current system allows for new bus drivers to receive the training required to earn a Commercial Driver's License at taxpayer expense, with no commitment to reinvest that skill in our division. I will advocate for a two-year commitment from newly licensed drivers to ensure that the investment we make in their training stays in the county.
Why would you be the best candidate to address those issues?
From leading my daughter's Girl Scout troop and involvement in the PTA to my work as the Chair of the Chesterfield Special Education Advisory Committee (SEAC), I have a proven track record of lifelong public service. I have dedicated countless hours in service to our community, especially in the field of education. As a teacher at Providence Middle School, I built relationships with my students and their families. As a tutor for students learning English as a foreign language, I developed a deep admiration for our ESOL students. As the parent of a child who receives special education services, I learned the power of a mother's determination to advocate for her child and transformed that into advocacy for all families during my service on the SEAC. I am the parent of three CCPS students -- all of whom attend the same schools I did. I am a deeply invested stakeholder in the success of our division, and I have the temperament and experience to bring compassionate common-sense leadership to the school board.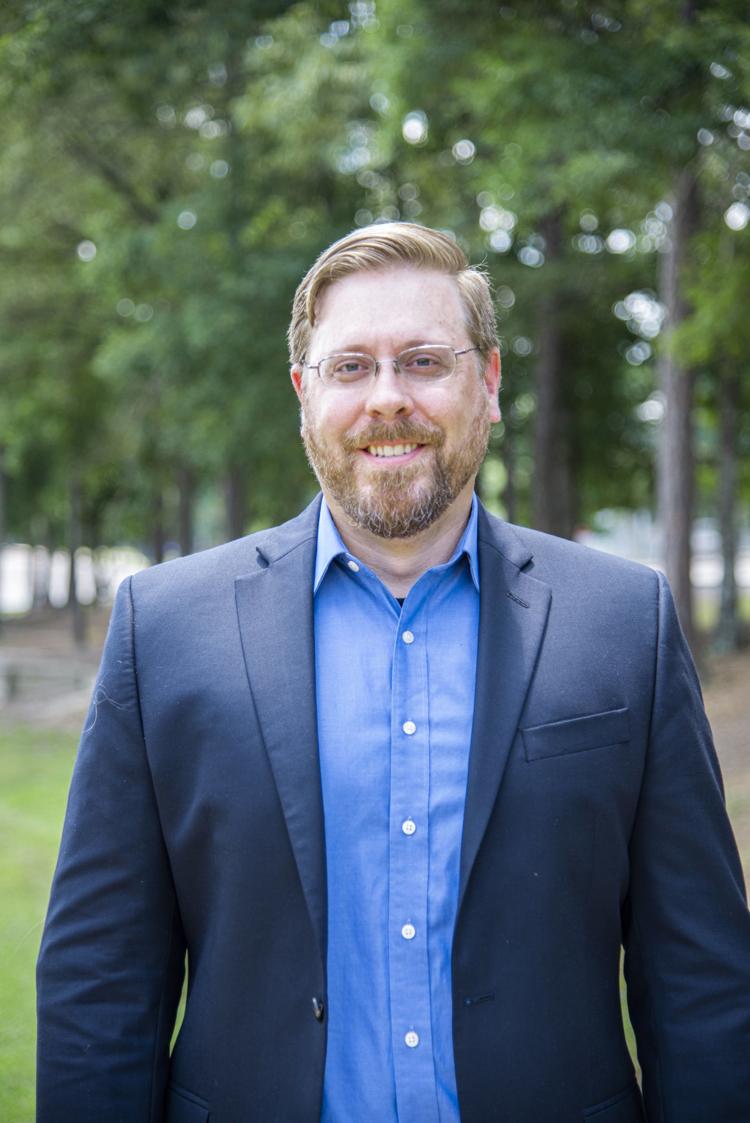 Information technology specialist and contract monitor at the Virginia Department of Medical Assistance Services
Bachelor's degree in paralegal services from the University of Richmond
What are the top issues facing Chesterfield schools and the Clover Hill District?
Right now, the biggest challenges are related to the operations of our school system. We must find a way to fix our transportation problems and keep up with major maintenance issues in our school buildings. The education that our children receive is of paramount importance, but if they aren't even able to make it to school because of transportation-related issues, or because they are staying home from school sick, then we are failing our children and our families.
What should be done to address those issues?
If elected, I would seek to have an outside third-party vendor audit our transportation system, and I would push for more oversight on our operations budget. Both transportation and school maintenance fall under the purview of the school's operations department. We need to take a hard look at what improvements can be made there so we don't continue to experience the same problems that we have experienced over the past several years.
Why would you be the best candidate to address those issues?
I was born and raised right here in Chesterfield County. My mother was a Chesterfield County school teacher. My wife and I met right here in the Clover Hill District while we were in high school. Working with children and education has always been important to our family. It's the reason I have donated so much of my time over the last six years to the Center for Civic Education, and my motivation for coaching my son's rugby team. I am running because my career and educational background make me uniquely qualified to represent the Clover Hill District on the School Board.
Prior to my career in law and public policy, I worked construction. I understand the importance of keeping up with the maintenance of our school facilities so that we can avoid major repairs and replacements earlier than what we should be able to expect from the typical life cycle of our buildings. After starting my career in the public sector almost nine year ago, I was promoted to the intake supervisor for Medicaid appeals. I developed many of the processes that we still use today to increase efficiencies in how the Commonwealth moves appeals through the administrative process. Afterwards, I was hired as the program manager at the Virginia Retirement System where I worked with the Board of Trustees. So I understand intimately the retirement system that many of our teachers are vested in.
Most recently, I returned to the Appeals Division at the Department of Medical Assistance Services where I am currently serving as their IT Specialist and subject matter expert in provider appeals, helping develop our new case management system and serving as the database administrator. The technology sector is an ever-growing portion of today's workforce. I recognize the importance of preparing our students for life after leaving our school system by teaching them how to use many of the same tech tools that they will be using in college and the job market. But most importantly, I am a father. My wife and I have three children, two of which are attending our public schools here in Chesterfield.
Like many of you, we have waited in the morning with our children, sometimes over an hour, while we wait for their bus to arrive. We have received the calls letting us know that our children's bus will be over 30 minutes late dropping them off. The church that my family attends currently rents Midlothian Middle School on Sundays to hold our services. The effects of improper maintenance of our facilities has affected our community, even beyond the school year.
I am running for office to focus on improving transportation efficiencies. I am running to make sure that our school facilities are being properly maintained. I am running to make sure that we are providing equal access to educational opportunities across Chesterfield County, no matter which area of the county you reside. I am running to ensure that students' progress is measured by growth in their academic achievement, and not just by performance on one day of testing. I am running, because our children and our families deserve better.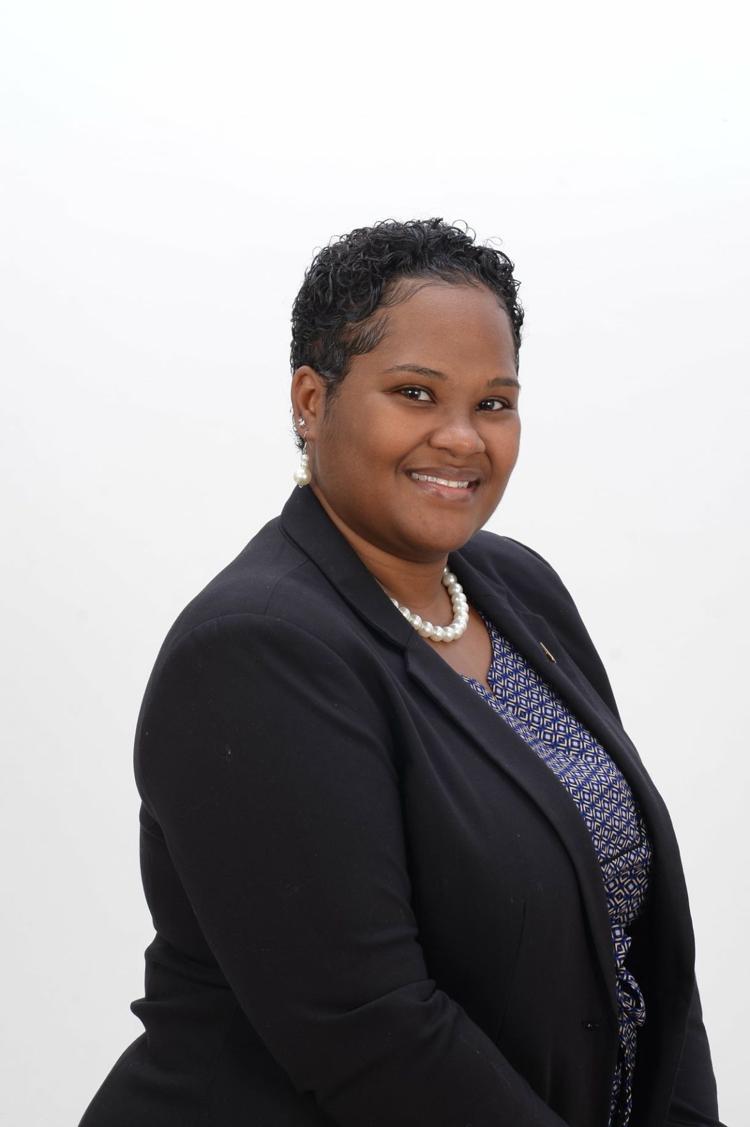 Founder of a tutoring and enrichment nonprofit program at Providence Elementary School, children's book author
Career studies certificate in early childhood education from John Tyler Community College, Bachelors degree in community-based education from Virginia Union University, masters degree in nonprofit studies from the University of Richmond.
What are the top issues facing Chesterfield schools and the Clover Hill District?
Safety, transportation, funding and resources are just a few of the top issues. Ultimately, they all coincide and are detrimental to the county's ability to provide all students with a safe, healthy and equitable learning environment.
What should be done to address those issues?
The realignment for prioritization of funding and proper staffing is paramount. We must adequately staff our schools and be more purposeful and fiscally responsible with our finances. Our main concern should be the needs of our students, ensuring that every classroom has fair resources and sufficient manpower that best supports our teachers and students, regardless of where they live in the county. Education should be "student-centered and student-driven." Every decision and dollar spent should be based on what's best for our students. If students are properly supported, then teachers will be supported as well. It is imperative that our schools and administration develop and foster a school/community culture that is informed, inclusive and equitable.
All families should feel confident that their children are receiving the best possible education regardless of their ZIP code, socioeconomic status, race, gender, religion, family structure or sexual orientation. Also, the population of minority students and English as a Second Language Learners have increased dramatically since our local election four years ago. No longer can the disparities in discipline, achievement gaps for students of color, and lack of accessibility for black and brown students to gifted and honors-based programs, be ignored. Additionally, there are proven studies that show that children learn better in diverse settings, however, school faculty and staff should also offer a reflection of the schools' demographics. Students deserve to see more administrators, teachers, and school faculty that mirror them and understand the complexities of the communities from which the students come from. Cultural competency and inclusion will bring forth equity and help dismantle the school-to-prison pipeline. Furthermore, transporting our students in a safe and timely manner is not optional. Transportation issues are urgent and need remediation immediately.
Why would you be the best candidate to address those issues?
My professional experience, educational attainment, and strong ties to the Clover Hill District speaks for itself. I have a proven record of supporting and advocating for students, families, and schools throughout my community. Additionally, I will provide a diverse perspective and voice for students and families who have been underrepresented in Chesterfield County.
Furthermore, I will work tirelessly to ensure that moving forward, no student would be ever excluded from any educational opportunity that is offered by Chesterfield County Public Schools, because of a family's inability to pay, color of their skin, or religious beliefs. I am confident that I can work collectively with my colleagues to review and update the policies and procedures, attract and retain high quality, competent, diverse teachers, clean up the budget, seek and obtain creative funding sources, work with our superintendent to address school and student needs, and provide safe, simple, comfortable, accessible options for communication and community members input.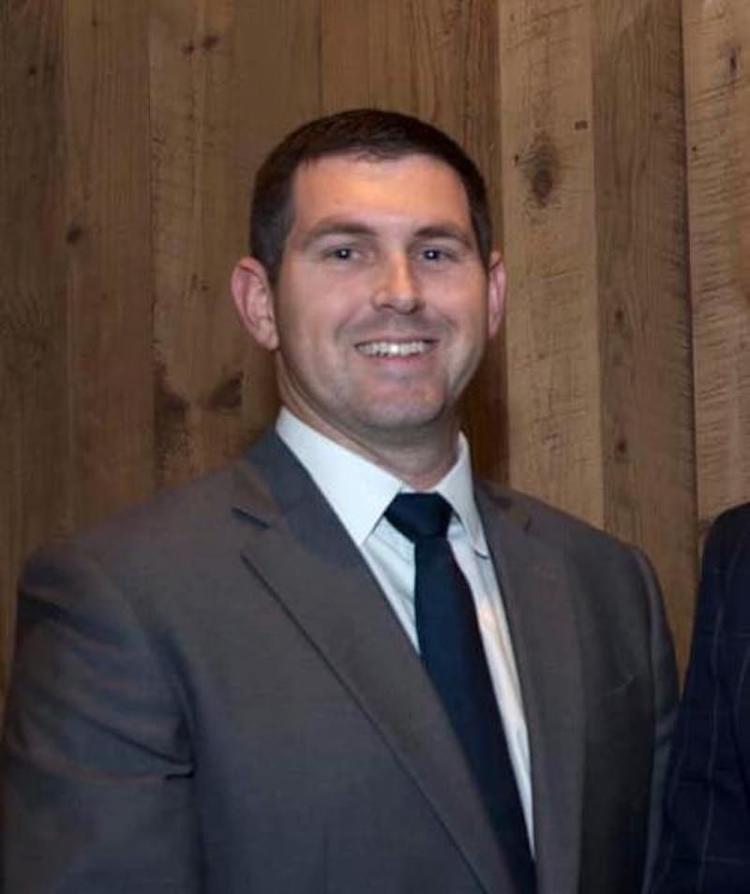 Bachelors of arts degree from the University of Richmond and law degree from the University of Richmond
What are the top issues facing Chesterfield schools and the Midlothian District?
We need leadership and accountability in our schools. As a U.S. Army Reserve Officer, your children's safety will be my priority. We will prioritize our major maintenance needs in our budget, develop plans to correct our transportation problems, and get teachers the resources they need to help our kids succeed. When something isn't right, I will own it and explain what I am doing to fix it. I will be the leader and advocate Midlothian residents deserve and need.
Chesterfield is a great place to live and raise children, but we can always strive to be better. These issues we face compound and cause a lack of confidence in our school system. Parents need to know their kids will get safely to a clean, functioning school building on time. As the husband of a teacher in our county, I know our teachers do a fantastic job, but we need to do more to remove administrative burdens from them so they can provide a quality education to our kids with rigorous and challenging instruction.
What should be done to address those issues?
First, we need to prioritize our major maintenance backlog in our annual budget in order to improve the quality of our buildings.  We need objective measures by which we determine which schools should be rebuilt or renovated so there is a clear path for our major maintenance needs. Excess funds in the budget should be diverted to our major maintenance backlog and not be turned back to the county at the end of the year. Second, we need to get our buses running on time.  I have recommended we establish school start times and bus routes based on the most efficient method of transporting kids to school safely. If we cannot get our kids to school on time, then nothing else we are doing will matter. And finally, we need to remove administrative burdens and excessive testing in the classroom.  Parents want teachers in the room with their kids, not online tutorials and test administrators. 
Why would you be the best candidate to address those issues?
I made a commitment to my community when I joined the Army ROTC program in college following the attacks on 9/11 and my commitment has never wavered.  I served on active duty for eight years, including tours in Iraq and Afghanistan where I was a legal advisor and ethics counselor to special operations forces as well as military commanders responsible for multi-million dollar budgets with real consequences at stake. I have training and actual experience in logistical planning and operations, certifications in fiscal and contract law as well as experience advocating for those I represent as a trial attorney. On the local level, I served as the Board President of Chesterfield Youth Lacrosse, an all-volunteer youth sports program.
There are critical needs that must be addressed immediately, and we cannot hope for good intentions to solve these issues. I am a leader that will face them immediately and bring solutions to the community. As a parent who puts his kids on the bus every morning and coach's youth sports in the evenings, I have been invested and involved in Midlothian. We need consistent quality services for our schools and an advocate who will speak for Midlothian.  I am that advocate, and my real, relevant experience will ensure we achieve the highest standards for our schools.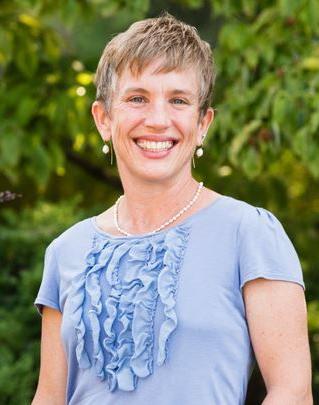 Mom and community advocate
Bachelors degree from Wake Forest University, masters degree in urban planning and policy from the University of Illinois at Chicago
What are the top issues facing Chesterfield schools and the Midlothian District?
As a mom for four, I understand that we must meet our basic needs first; physical needs, safety and the need to feel loved. When it comes to our schools, this means addressing building maintenance (which includes indoor air quality), transportation and supporting our teachers. This is why my campaign slogan is "Back to Basics." From community leaders, including business, nonprofits and educators, there is a call to shift the perception in Chesterfield. We are no longer the small, homogeneous district of the past. Because CCPS is a large and diverse district with increasing poverty, we will require increasing resources and partnerships to meet the needs of this changing population.
What should be done to address those issues?
The high cost of deferred maintenance and the need for new schools (a new high school costs roughly $100 million) means more funding for schools is critical to our county's success. I will work with our community and our new board to create a robust legislative plan and communicate our needs to both the General Assembly and the Board of Supervisors. I will use community town halls to collect and share the stories behind our need for funding in order to encourage parent involvement. I believe it is the School Board's job to communicate to the public that strong schools are the foundation of a healthy democracy and to build the political will to move the Board of Supervisors to fully fund our schools. We can use funds wisely by making maintenance more efficient. I would like to pilot an Energy Savings Performance Contract in a CCPS school and take advantage of the Environmental Protection Agency's tools that link preventive maintenance to indoor air quality and offer grant funding to get started. I will prioritize repairs using the EMG Facility Condition Report. We must spend any increased funding wisely so that we are good stewards of the public's money.
Solving our transportation problem starts with supporting our bus drivers. We need to start by offering a market-rate salary so that we can fully staff all of our routes. On routes with more behavioral issues, we need to provide our drivers with support. They should not be expected to drive a bus and manage behavioral challenges. We will need to increase our bus fleet and should apply for grant money being offered for electric school buses.
Supporting our teachers means smaller class sizes, higher salaries and less emphasis on high-stakes testing. It also means the time to plan, relevant professional development, more mental health resources so that teachers do not have to be social workers and counselors, and more time for recess so that kids are ready to learn. We need to prioritize funding to take care of teachers. I believe we should start to dig into the problem of how to minimize high-stakes testing by calling for testing transparency (disclose to parents the number of tests taken, the time spent on test prep, the amount of money spent, etc.).
Regarding the changing needs of our district, the work begins with communicating the demographic changes that we are seeing, sharing the needs of this changing population, increasing funding to meet new needs, and building more community partnerships, like Communities in Schools, to address those needs. We also need to market the benefits that are associated with changing demographics.
Why would you be the best candidate to address those issues?
As a mother of four CCPS students, I am actively involved in three different schools at the elementary, middle and high school level; and as a member of the CCPS Equity Committee, I see firsthand the work we need to do to create a supportive and high-achieving environment for ALL of our kids. My Masters Degree in Urban Planning and Policy provides expertise for the complicated but critical task of planning for growth. As an Army brat, a Peace Corps Volunteer and as a licensed midwife serving families of all backgrounds, I am experienced working in all kinds of situations, with all kinds of people and resolving unanticipated issues. As the person in charge of budgeting for our family of six, I know what it means to stretch resources. We are currently a single-income, one-car family. I have the experience required to make sure that your tax dollars are allocated wisely. I will be in schools during the day to listen in order to make better policy decisions and at PTA and town hall meetings to hear your concerns and collect feedback. As a parent and as your School Board representative, I will stand up for our kids every day. With your help, we can build a district where all kids have a first-class education.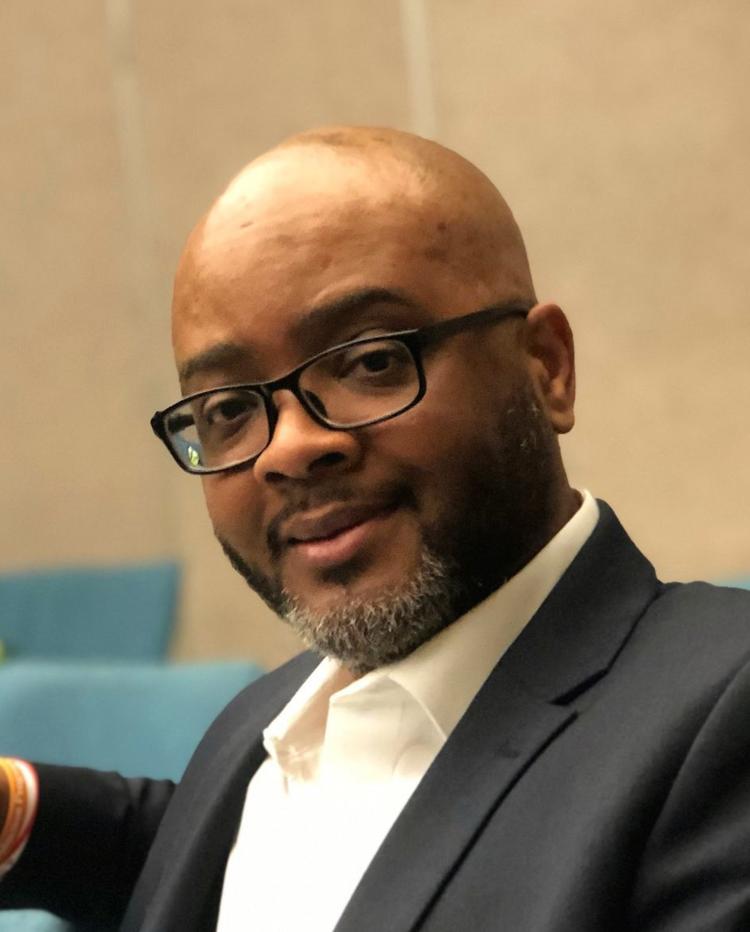 Associate professor of psychology at Virginia State Univesrity
Bachelors degree is psychology from Maryville College, masters degree in counseling from Liberty University, doctroal degree in counseling psychology from Argosy Univesity.
What are the top issues facing Chesterfield schools and the Dale District?
We are facing issues with the transportation (buses) for our students in Chesterfield County. There are issues with transportation such as a shortage of bus drivers, buses overcrowded, and buses picking children up late from their bus stops and dropping them off at home late. We are also facing issues surrounding Legionella in our county schools/administration buildings and this has the potential to create an unsafe environment for our children and the water in the schools. There are issues with teachers' pay (we need to increase teachers' pay) and bring them up to the national pay level for teachers. There is a lack of equity with resources from district to district. We need better special educational services in every school in the county. There is lack of safety in school. There is discussion about arming teachers and adding more school resource officers in the schools, which I strongly disagree with. We do not need more guns in the school. We need more teachers in our schools. Finally, issues surrounding a lack of mental health services provided for our students in the school system. This is a critical issue because our student experience a lot trauma from various settings that hinders their ability to perform well academically/behaviorally in the classroom.
What should be done to address those issues?
There are a number of ways that these issues should be addressed. It is my belief that we first have to have a countywide vision. Once the vision is established, we must develop a strategic plan. The strategic plan will encompass the goals and the directions the division is working toward. When I become a member of the School Board, it is my job with the other four School Board members to make sure that the superintendent execute the strategic plan effectively and efficiently. The strategic plan will have all the issues/concerns outlined and who is responsible for attending to the specific issues that need to be addressed. There is no simple answer to solve these issues. However, if we meet, stay involved and address issues as they surface, this will be an effective way for us to work together to address the issue expeditiously.
3. Why would you be the best candidate to address those issues?
Three reasons why I am running : 1. I believe that my education, experience, work history, and community involvement makes me a viable candidate. 2. I feel that I am able to relate information and concerns from our community to the school board in a manner that is conducive for change to occur. 3. I am a resident in the Dale community that is concerned about our children and the future of our children (educationally). Why should I be elected? The reasons I should be elected to the Chesterfield School Board is that I have been in the area since my son started kindergarten and he has since graduated from L.C. Bird High School in 2017. My daughter will be matriculating through the Dale schools. I also have a God grandson at Salem Church Middle School (Kristofer McCall-Perry) who has a disability. I have a stake in the direction that I would like to see our school go. I have been a coach, educator, mentor and role model for the youth in Chesterfield County. I think my zeal to help others and my ability to be an effective team player are essential characteristics needed for the board members. Finally, my knowledge and understanding of what a school board member role should be are critical to helping the board stay aligned with the vision of the community and the district. My platform will focus on: 1. Increase Teachers' Salaries, 2. Equity/Diversity, 3. School Safety, 4. Mental Health Services, 5. Resources/Infrastructure, 6. Special Education.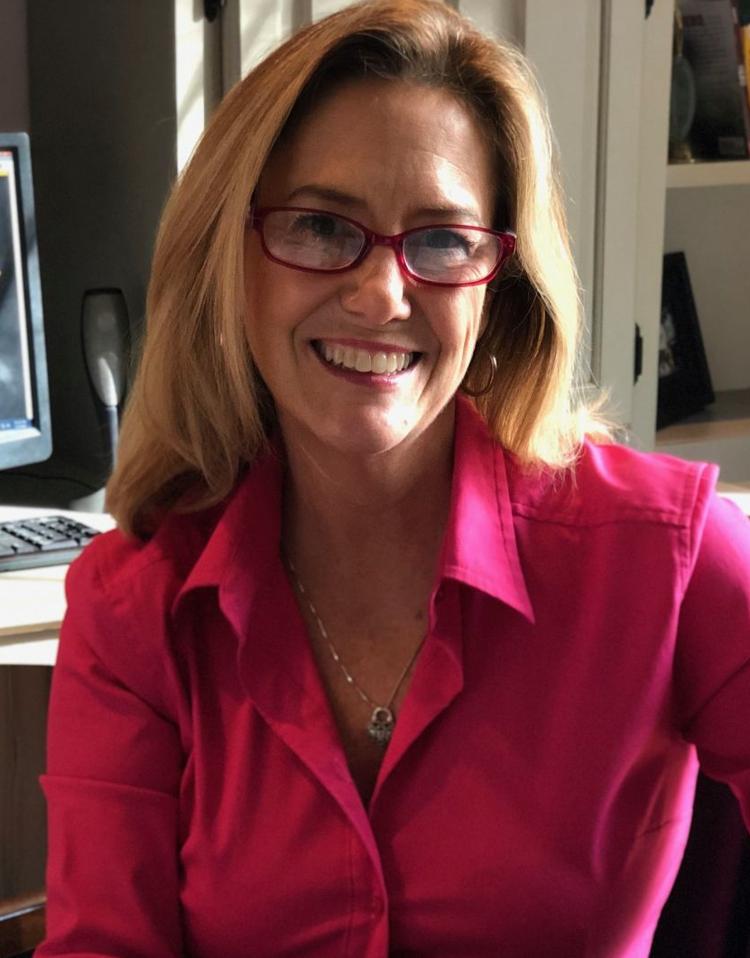 Retired Chesterfield County teacher
Bachelor degree of science in history, social science and education from Virginia Commonwealth University
What are the top issues facing Chesterfield schools and the Dale District? What should be done to address those issues?
School safety, equity, and quality instruction are three challenges confronting Chesterfield County Schools and the Dale District right now.
Our schools need to be safe and inclusive with supports and programs to provide students with tactics to work together, strategies to resolve potential conflicts, and resources to report concerns. I will work to fully fund the CCPS School Safety Task Force recommendations. My top priorities are to develop a five-year budget plan to increase School Resource Officer coverage to all schools, increasing funding for additional mental health staffing, and bringing a peer conflict resolution mentoring program to Chesterfield County Schools.
Schools should maximize the potential of each and every student. Equity means every student gets exactly what he or she needs in order to learn and experience success. Regardless of zip code, all students should have access to the same, quality opportunities. My daughter Sarah has cerebral palsy and has spent her life in a wheelchair. Without proper accommodations, it would have been almost impossible for her to be successful in school. However, because the appropriate supports were in place for her, she graduated as salutatorian from Matoaca High School and went on to attend UVA. As a school system, CCPS needs to support all students: those who come from low-income homes; students learning English; students with disabilities; gifted students; and students from diverse ethnic backgrounds. They all should have the same opportunities to maximize their potential. The first step to achieving this goal is to develop an equity plan and create cultural competency training for CCPS staff. This training cannot be a drive by, one- and-done professional development. It needs to be ongoing and in partnership with higher education to prepare our future teachers for the diversity in today's classrooms. I would work to ensure that the equity plan is developed and implemented with integrity. I would advocate to continue funding the costs for all students to take the SATs. This is just one example of a barrier that could be removed that would level the playing field for many students.
The most influential factor in student achievement is the classroom teacher. Family and community engagement, curricula, reduced class size, and funding all impact the quality of a school. However, research shows that the quality of the teacher in front of the room is the number one factor in student achievement. The best way to attract and retain quality teachers is to improve teacher pay. Virginia is below the national average for teacher pay, ranking 34th in the nation. As a member of the School Board, I would lobby the General Assembly to support Speaker Kirk Cox's initiative to raise Virginia teacher salaries to the national average in the next four years. I would advocate for the Board of Supervisors to restore funding of education to the level it was prior to the Great Recession. In 2007, Chesterfield Board of Supervisors allocated approximately 60% of the overall budget to the school system. The 2019-2020 budget spends just 42% of the overall budget on schools.
As a government and economics teacher for the past 34 years, I have been able to impact the lives of students and families in Chesterfield County. Though I retired in June, my commitment to ensuring the very best education for all students and families in Chesterfield continues. I am committed to making sure every student is provided engaging learning experiences that connect them to their passions and help them "imagine tomorrow". I have always had a servant's heart, sound judgment, an even temperament, a willingness to collaborate, and a sincere interest in public education, especially in my community. I want to make a difference for all students. I am the most qualified candidate due to my more than three decades of experience in Chesterfield County Schools.