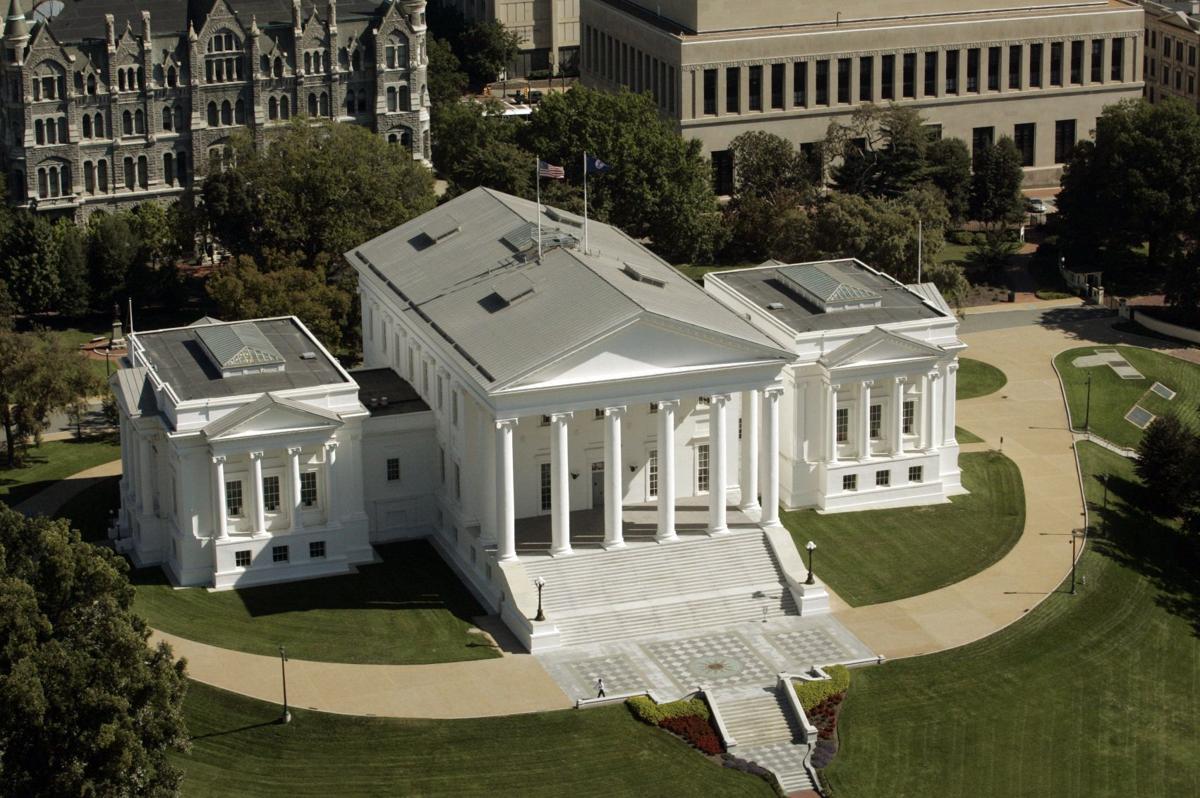 Gov.-elect Ralph Northam has chosen a top official for Virginia's community colleges as his chief workforce adviser, a new Cabinet-level position created by the General Assembly last year to address the state's top economic development concern.
Megan Healy, assistant vice chancellor for academic services and employer partnerships at the Virginia Community College System, will fill the new job as part of a push to upgrade the state's workforce development programs to improve its national business ranking and compete for new or expanding businesses.
Northam, speaking on Wednesday to union leaders at an electricians apprenticeship academy near Ashland, said the new adviser will help coordinate an array of state programs to prepare Virginians with the skills required by employers for new technical fields, as well as more traditional jobs the state currently isn't keeping pace to fill with qualified workers.
"There are jobs out there we're not filling because we're not training individuals quickly enough," the governor-elect said at the Richmond Electricians Joint Apprenticeship and Training Committee center in the Hanover Airpark.
Northam said his administration, scheduled to begin with his inauguration on Jan. 13, would make a priority of initiatives to train people for "no collar jobs" from an array of community college, credentialing and apprenticeship programs.
"I need help from the unions on how we can work to keep the pipeline open for our youth to workforce," he told the group, which included union representatives for boilermakers, painters, sheet metalworkers, laborers, and elevator technicians, as well as electrical workers.
Union leaders welcomed the creation of a workforce adviser with direct access to the new governor. "I think this can be the glue," said Virginia AFL-CIO President Doris Crouse-Mays, who is a co-chair of Northam's transition team. "For us, it's having that one person to go to who can maneuver for us with all the other agencies."
Healy is married to David Hallock, a lobbyist who is one of the transition team's leaders.
Healy's appointment comes amid a push on numerous fronts to improve Virginia's ability to supply skilled and trained workers for new, cutting-edge industries — from cybersecurity and unmanned vehicles to data processing and advanced manufacturing.
Earlier on Wednesday, U.S. Sens. Mark Warner and Tim Kaine, both Virginia Democrats and former governors, announced a $3.15 million federal grant to a new apprentice academy at the Commonwealth Center for Advanced Manufacturing in Prince George, which also is part of a wider program proposed by the GO Virginia council for the greater Richmond region.
On Thursday, Gov. Terry McAuliffe will speak to the Virginia Board of Workforce Development, which is meeting in Glen Allen. McAuliffe made workforce development a priority in the 2018-2020 state budget he proposed last month to the General Assembly's money committees.
The centerpiece of his request for an additional $30 million in economic development funding is a proposal to spend $7.5 million to develop a customized, turnkey program to assure prospective employers of an adequate supply of trained workers for the jobs they need filled.
The program is modeled on the FastStart program created in Louisiana under the leadership of then-Secretary of Economic Development Stephen Moret, who now is president and CEO of the Virginia Economic Development Partnership.
"It will help us in a huge way," Moret said in an interview Wednesday.
The foundation of the program is education — both at the K-12 and higher education levels, he said. "That is what has the biggest impact on the production of talented employees."
Healy, whose twin sister Anna Healy James previously served as policy director for McAuliffe, oversees transfer, career and technical programs at Virginia's 23 community colleges. Previously, Healy served as the first director of STEM-H for science, technology, engineering, math and health care education.
Her mother, Diane Healy, attended Northam's announcement on Wednesday. "I'm four times as proud — I've got four daughters," said her mother, a retired school teacher in Chesterfield County.