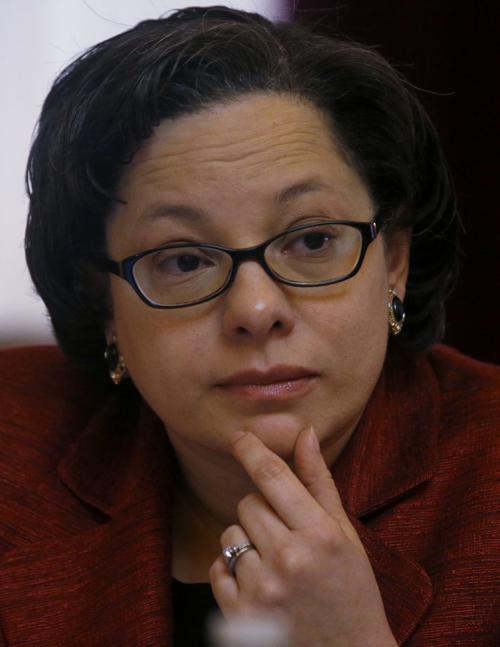 Local governments are lobbying against a bill that would govern local approval of wireless communication towers.
An organization representing local governments in Virginia opposes the bill, arguing that it would give wireless communication companies access to local property that no other non-public utility has.
At the negotiating table on behalf of Verizon, which wants the legislation, is Jennifer L. McClellan, regulatory counsel for the company in Virginia and Washington.
McClellan is also a state senator. So when Senate Bill 1282 came up for a vote Friday, the Democrat from Richmond recused herself. The bill passed the Senate 21-18.
"I've been providing legal support and legal interpretation to Verizon on what the bill means and what proposed changes to the bill mean, and as part of that have been participating in negotiations between Verizon and the stakeholders," McClellan said after Friday's floor vote.
"I haven't discussed the bill substantively with any legislators," she said.
Virginia's part-time legislature brings the risk of a conflict for lawmakers, who may have legal, personal or business interests in legislation.
McClellan voted "Rule 36" — a vote of abstention senators cast when they have a personal interest in a transaction.
Negotiations are continuing over the bill, sponsored by Sen. Ryan T. McDougle, R-Hanover. Del. Terry G. Kilgore, R-Scott, is sponsoring a companion bill, House Bill 2196.
The Virginia Municipal League, which represents the interests of cities, counties and towns, is fighting the legislation.
An action alert from the organization says it would gut local zoning authority.
"This bill grants special privileges to a single industry at the expense of the local taxpayers," according to Virginia Municipal League talking points for local officials. "Forced use of public property and right of way without adequate compensation forces taxpayers to subsidize a single industry."
(804) 649-6061
Twitter: @patrickmwilson