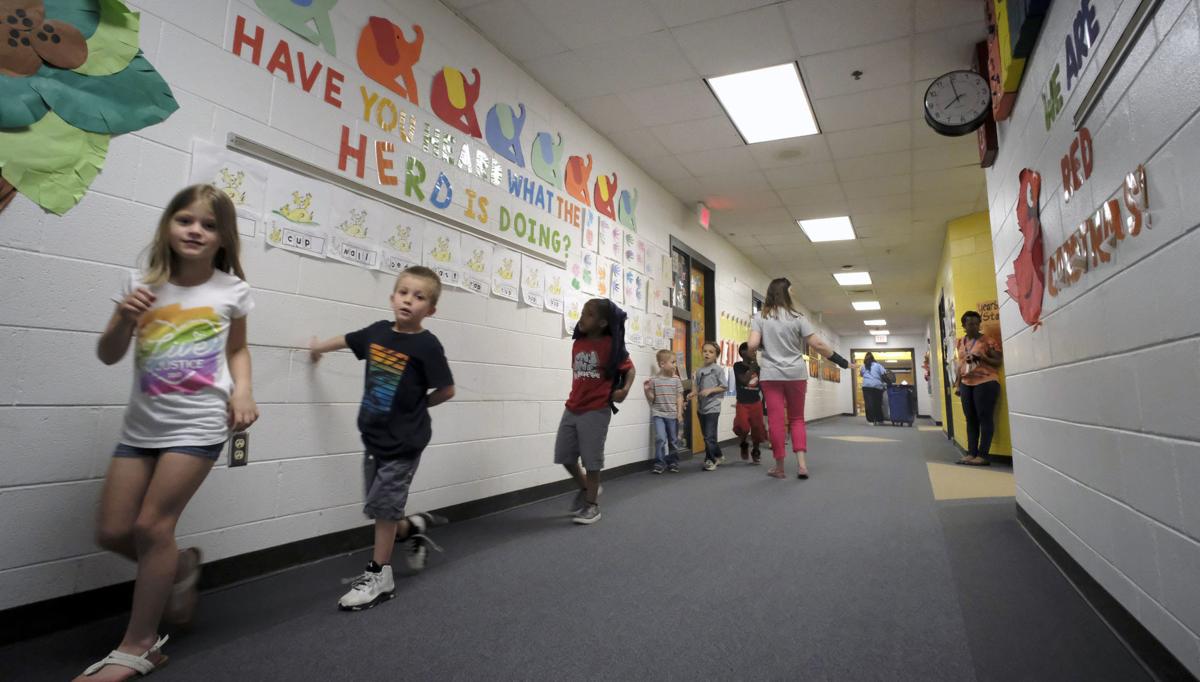 Public schools in Petersburg and Hopewell will begin the 2020-21 school year virtually on Sept. 8, with Hopewell starting a month later than expected.
The school boards in both cities approved plans for virtual instruction at their respective meetings Wednesday night.
Before the Petersburg meeting, School Board Chair Kenneth Pritchett said he was leaning toward all-virtual learning, given that COVID-19 cases in Virginia are rising again.
"We all want our kids back," he said. "Personally, it's just too dangerous to do that. You're putting the teacher at risk, and you're putting the students at risk, too. It's much safer for the teachers and the students."
During the Hopewell School Board's in-person meeting Wednesday, members unanimously voted to keep all students at home for at least the first nine weeks of the academic year.
Last month, without specifying what COVID-19 restrictions would be in place, the school system announced that the first day of school would be Aug. 10. But in the past few weeks, Superintendent Melody Hackney said, it became clear that the August start date was not feasible.
"We want to get our schools reopened, we miss our kids and we miss our teachers and they miss us, [but] this month and in particular the last couple of weeks, data has changed, our confidence level as changed and our staff comfort level has changed," Hackney said during Wednesday's meeting.
In June, 90% of teachers said they felt comfortable returning to school, Hackney said, but that percentage has dropped by more than half in recent weeks.
The school system set out to recommend a partially in-person plan but reversed course. Wednesday's decision was affected by those of neighboring school districts, as many of Hopewell's teachers do not reside in the city.
The Richmond and Chesterfield County school boards have voted to begin the year virtually. Henrico County's School Board is scheduled to vote Thursday, three days after Superintendent Amy Cashwell announced her recommendation for a virtual start. As of now, the Hanover County school system will let families decide between virtual and a return to five-day, in-classroom learning.
Jay McClain, Hopewell's assistant superintendent for instruction, said Wednesday night that Hopewell is working on providing a child care option for parents. The goal is for students to be placed in small groups of generally similar ages who would be supervised by an adult while engaging in online learning.
When Hopewell decides to move toward in-person instruction, the first children to go back in the classroom will be all pre-kindergarten students through second-graders, as well as special education students, language learners, and students in specific career and technical courses.
Prior to the Petersburg School Board's vote Wednesday night, the board received its first presentation from Superintendent Maria Pitre-Martin's administration regarding reopening.
The board was given three options to choose from, all of which involved a virtual opt-out for parents who choose not to send their children for in-person instruction. The board voted for Option 3.
Option 1 called for all Petersburg students to be allowed to return to school for a staggered schedule, with half of students going to school on Mondays and Tuesdays and the other half on Thursdays and Fridays. Schools would close on Wednesdays for deep cleaning; for students, Wednesday would be a "learning support day." On days the students are not in school, they would be learning virtually.
Option 2 would have allowed for the same sort of hybrid as Option 1. The only difference is that half of students would've attend school on Mondays and Tuesdays, the other on Wednesdays and Thursdays. The schools would've been closed on Fridays for deep cleaning.
Option 3 only allows for virtual instruction.
In survey results presented by the administration, about half of the respondents said they prefer a completely virtual option. Almost 37% of parents said they would not send their student to school if Petersburg reopened for in-person instruction, while 32.7% said they would send their child back and 30.4% said they weren't sure.
In Petersburg, there have been 374 confirmed cases of COVID-19, and nine people have died from the virus.
In the 0-9 age group, there has been only one hospitalization, and no children in the city have died from the virus.
(804) 649-6023
(804) 649-6948