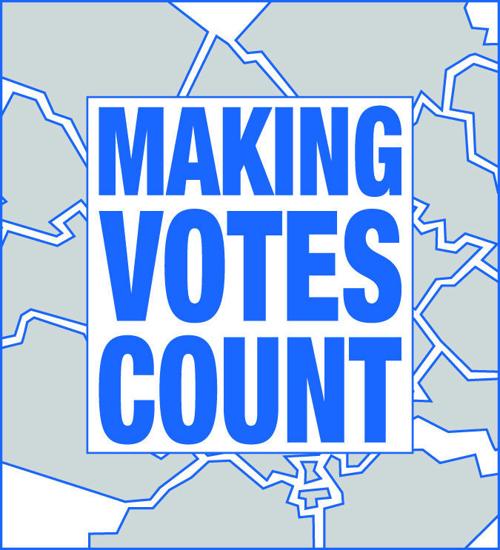 The Supreme Court of Virginia declined to set aside a ruling that upheld 11 General Assembly districts that were challenged as being designed for political purposes.
In the Thursday ruling, the state's high court upheld a March ruling by Richmond Circuit Court Judge W. Reilly Marchant.
Redistricting reform group OneVirginia2021 brought the lawsuit, and both rulings are a setback for those who want to take politics out of district line drawing, which is done by the Virginia General Assembly and approved by the governor.
The plaintiffs who sued the state argued that the districts were a politically motivated gerrymander and were not compact as required by law. But lawyers with the office of Attorney General Mark Herring and a private firm retained to represent the Virginia House of Delegates argued that the districts conformed with state constitutional requirements.
Gregory Lucyk, OneVirginia2021 board president, said in a statement that the group was disappointed by the ruling and said it showed that the only way to end partisan gerrymandering is for citizens to amend the state Constitution "to provide clear and well-defined standards for drawing legislative districts."
Gov. Ralph Northam in May vetoed redistricting legislation that would have established some anti-gerrymandering criteria in state law.
The legislation, sponsored by Sen. David Suetterlein, R-Roanoke County, would have declared in state code that districts should be compact and respect existing political boundaries between cities, counties and towns, preserving "communities of interest."
Northam said the bill didn't go far enough because it didn't include explicit prohibitions on race-based or political gerrymandering.
(804) 649-6061
Twitter: @patrickmwilson