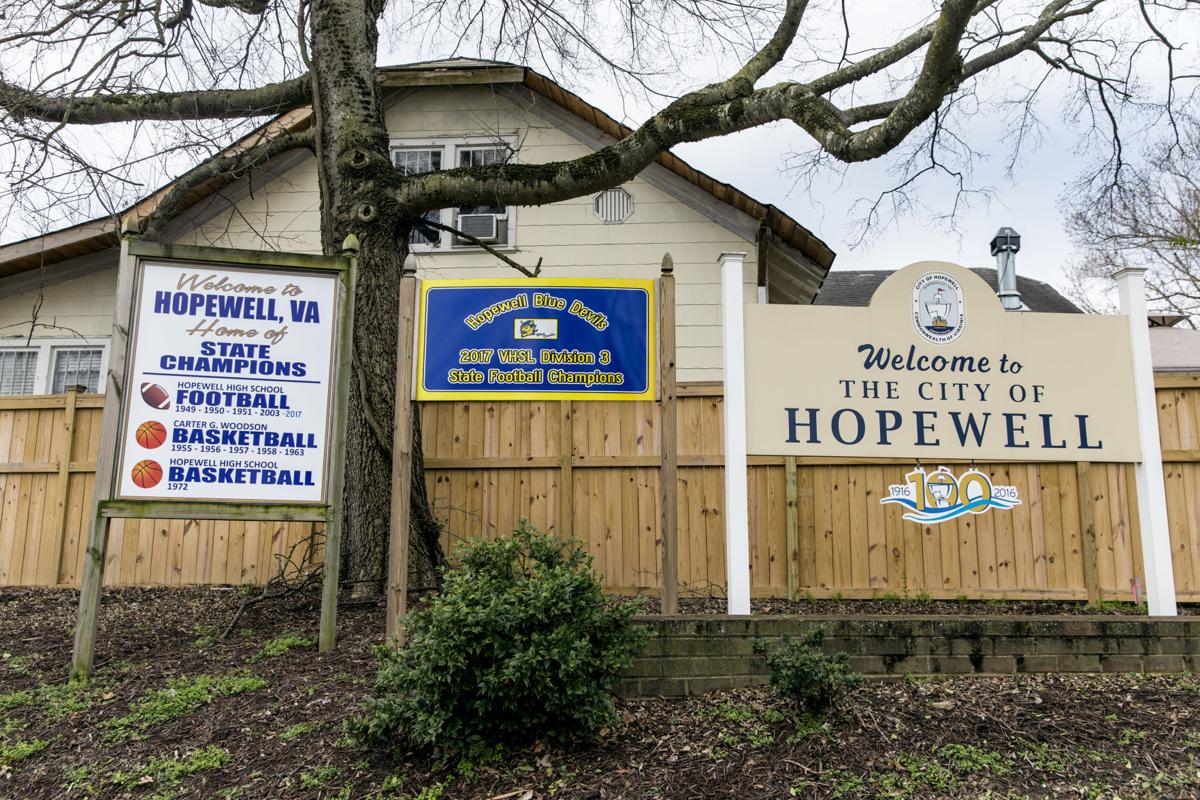 Two days after Hopewell's city attorney told the City Council she was resigning, she revised her contract.
The changes, subject to council approval, would allow Sandra Robinson to be compensated for more than 100 hours of unused paid time off.
Hopewell Mayor Patience Bennett signed off. The council voted to approve the edits, despite not knowing how much money she would receive. Some council members remain concerned over the undisclosed dollar amount. One initially took legal action.
"This is taxpayers' money. I needed to know an amount," said Councilor Janice Denton, who filed an injunction in Hopewell General District Court over a vote she found improper.
Robinson became the city's legal chief in 2019 after Hopewell cycled through at least other three attorneys in the past decade. Her predecessor, Stefan Calos, cited abuse by city councilors in his decision to leave.
Her last day will be Oct. 5, she told the council in a brief resignation letter last month that the city provided in response to an open records request.
"I want to thank you very much for extending the opportunity to serve you and the City of Hopewell," Robinson wrote. "It has been a wonderful experience, and I will always look back on it with great appreciation."
Neither Robinson nor Bennett returned interview requests Friday.
Robinson changed her contract because she "suffered the loss of 124 paid time off hours due solely to carryover limits imposed on paid time leave awarded, accrued but not used," according to the amendment. Robinson wrote that because she was deemed an "essential employee" during the coronavirus pandemic, it was "impractical" for her to take time off.
Robinson, whose contract lists an annual base salary of $155,000, struck contract language that says she could only carry over 45 days of PTO annually.
City attorneys who resign are ineligible for severance but can receive paid time off in both the pre-existing and amended versions. However, before the amendment, there was a stipulation saying the employee would be compensated only for "properly-accumulated PTO, including up to the maximum 45-day carryover." That language was struck and replaced with: "will be compensated all unused PTO."
The position is one of a handful City Council members appoint, so the body had to vote on the changes. They first took up the matter on Aug. 19, but members participating remotely could not vote due to technical issues.
Denton, one of the members who did not vote initially, took legal action.
"I didn't want to do an injunction ... [but] I felt so strongly this was not right and I felt it was my responsibility," said Denton, who dropped the court case because the council voted on the contract again on Tuesday.
Councilor Brenda Pelham made the motion to approve Robinson's contract both times. She doesn't have any concern with approving the changes without knowing the dollar amount.
"My concern was they [other council members] made an issue out of providing the PTO when every appointee in the last 17 years who has departed got a package," Pelham said in an interview. "There was no concern because she earned her PTO; when you earn something, you get it."
Councilor Debbie Randolph, who voted against amending the contract, asked several times for a dollar amount and has yet to receive a response.
Randolph estimates the extra PTO payout is between $9,500 and $10,000. Robinson's contract states her "normal office hours" as 8:30 a.m. to 5 p.m., creating an 8.5-hour workday. The 124 hours of paid time off equate to roughly 14.5 days.
"Who ends up hurting out of this is the citizens," Randolph said in an interview. "We have money that could have been used for something else."
Randolph reviewed Robinson's contract during the hiring process, and "felt 45 days was very reasonable." The contract stated that 45 unused PTO days could be carried over annually.
Councilor Jasmine Gore said Tuesday night that she supported the change "because it was done proper and in writing, well before our meeting."
Gore, who was not immediately available on Friday, signed off on the city attorney's original contract when she was mayor.
Robinson received a lump sum of 80 hours of paid time off upon her arrival to Hopewell and was able to accrue an annual sum of 324 hours of PTO, according to her contract. It is unclear if the 124 hours Robinson is seeking is part of the annual sum of 324 hours or in addition to those hours.
Robinson previously worked in Louisa and Culpeper counties as a county attorney. During her tenure, she received any cost-of-living adjustments provided to all city employees; potential annual consideration to receive an increased salary; and paid travel expenses including mileage.
Pelham, who has served on the council for almost two decades, said Robinson has given her the best legal advice out of all of the attorneys she's worked with.
"She has been the most competent city attorney. She knows Virginia law extensively," said Pelham, who wants the next attorney to be an individual and not an entire law firm.
Denton, who spoke favorably of Robinson's work, said the main issue is bringing someone in quickly, whether on a permanent or interim basis.