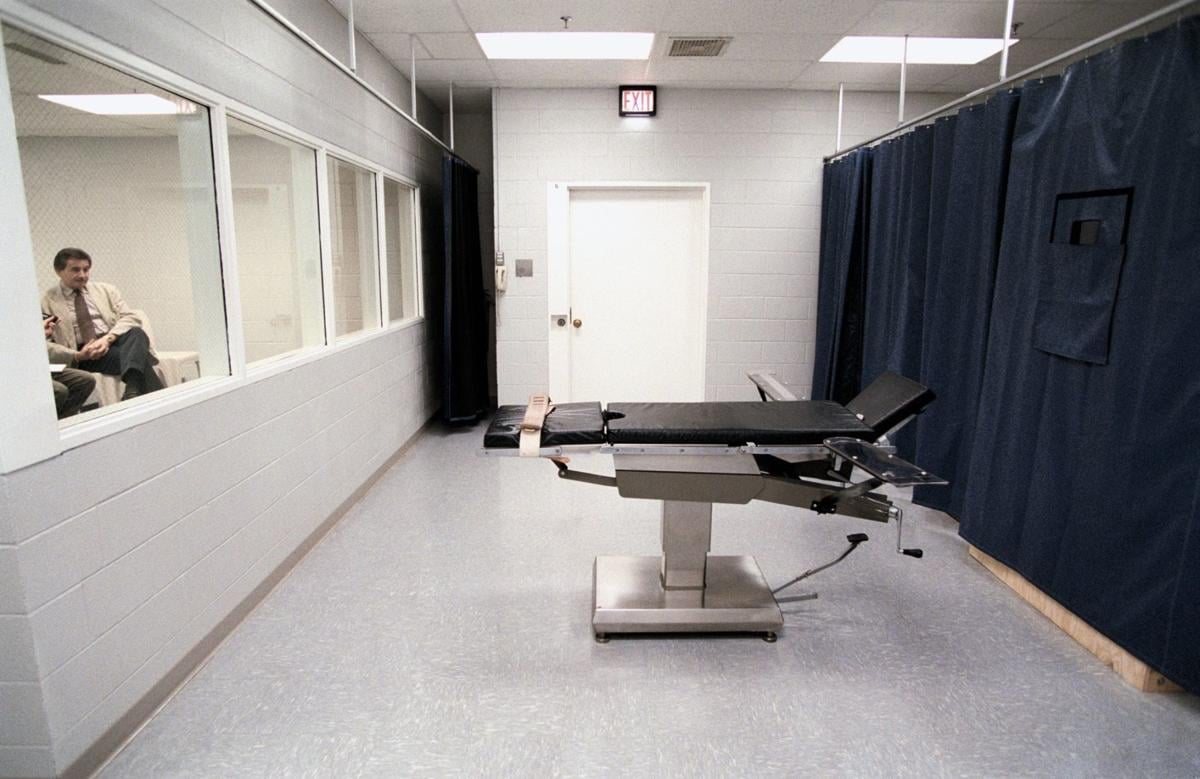 Identical bills supported by Gov. Ralph Northam that would end the death penalty in Virginia were introduced in the House and Senate on Wednesday.
Del. Mike Mullin, D-Newport News, is carrying House Bill 2263 and Sen. Scott Surovell, D-Fairfax, is carrying Senate Bill 1165, both of which would abolish the death penalty and change the death sentences of the two men remaining on Virginia's death row to life in prison without parole.
Abolition bills have been filed and failed in many previous General Assembly sessions and the bills will have opposition again this year.
Del. Rob Bell, R-Albemarle, a former chairman of the House Courts of Justice Committee, said Wednesday that he opposes abolition. "The death penalty is reserved for Virginia's worst murderers. ... For those cases I believe it can be appropriate," Bell said.
Nate Green, commonwealth's attorney for Williamsburg-James City County, said the Virginia Association of Commonwealth's Attorneys will be meeting Thursday and Friday to discuss pending bills and that no decisions would be made to support or oppose legislation until all members have had a chance to review them.
Earlier this month, a group of a dozen commonwealth's attorneys calling themselves the Virginia Progressive Prosecutors for Justice released a statement calling for abolition of the death penalty.
Abolition supporters such as Mullin said this is the first time abolition legislation has been prompted by a governor.
In a prepared statement Wednesday, Mullin said, "I am proud to say this legislation is one of Governor Northam's legislative priorities and I look forward to working with my colleagues in the General Assembly to ensure this bill becomes law."
On Wednesday, Virginia Attorney General Mark Herring announced his support for the legislation, stating that "it is time for Virginia to end the death penalty, and I will support Governor Northam's efforts to make it happen this year. Its abolition must be part of our work to reform a flawed and imperfect criminal justice system."
Virginia has executed 113 people since the U.S. allowed the death penalty to resume in 1976, a toll second only to Texas. However, there has not been a new death sentence in the state since 2011 and no executions in four years.
House Majority Leader Charniele Herring, D-Alexandria, a chief co-patron of House Bill 2263, said in a media release that "the death penalty is an antiquated, expensive, inhuman punishment that should have been eliminated many years ago."
Herring said that "racial prejudice plagues our criminal justice system and the application of capital punishment is no exception. As of 2019, Black Americans constituted about 13% of the U.S. population, but they accounted for over 40% of death row inmates."
Del. Jay Jones, D-Norfolk, also a chief co-patron of the bill, said, "The Commonwealth shouldn't be in the business of killing its citizens, plain and simple, and it is time we meet the moment and end this despicable practice once and for all."
Surovell said, "It's time for Virginia to join developed countries around the world and end this practice once and for all."
Similar abolition bills have been introduced over recent decades in Virginia but failed. Proponents, including Northam, believe this year, with the governor's office and both chambers of the legislature held by Democrats, that the chances for abolition are good.