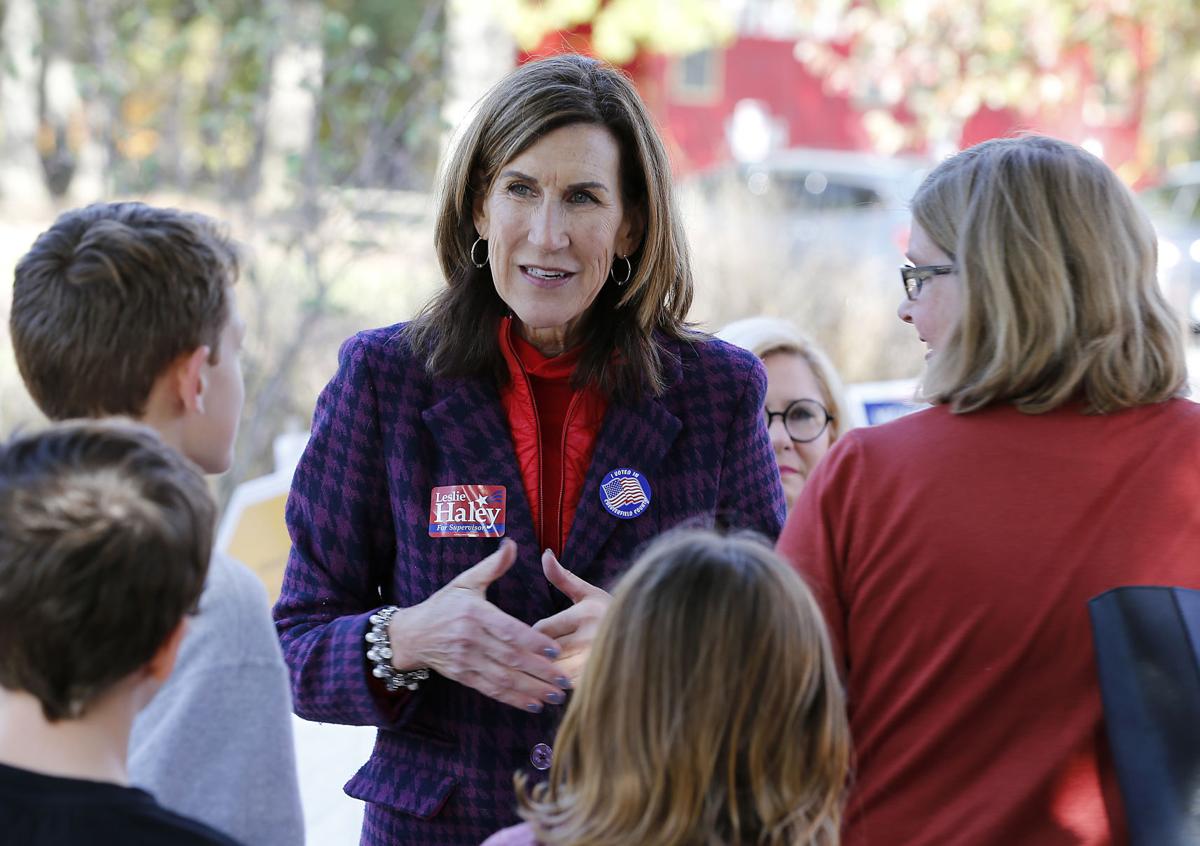 Months after a series of deep cuts to Chesterfield County's budget, a series of amendments to spend additional money — mostly on the county's workforce — is before the Board of Supervisors.
The additional $14.2 million would be put toward public safety salaries, lifting all county hiring freezes, a 2% merit raise for employees, the hiring of 10 full-time librarians, a new planning assistant director, increases to the county's custodial contract to assist with COVID-19 protocols and increased investment in existing training and career development.
"This potential amendment to the fiscal '21 budget really is in that spirit of the entire workforce recognizing their value, their commitment, their contribution through some very, very tough times with a particular focus on our public safety division," Matt Harris, deputy county administrator, said in an interview.
The supervisors did not take action Wednesday night. Instead, a public hearing regarding the amendments was set for Dec. 16.
"These amendments are a step in the right direction to show this community's support for the work county employees do every day, while also demonstrating this board's commitment to making Chesterfield the place where public safety and other talented professionals want to make their careers," Board of Supervisors Chairwoman Leslie Haley said in a statement.
The money was found through a rise in local sales tax revenues of nearly 10% from last year, residential development and cost-savings measures taken in April.
After eliminating $52 million, the supervisors approved a $721.8 million budget for the fiscal 2021 year that began on July 1. Officials had previously projected the health emergency would create a $53 million hole in the budget.
Taking the conservative approach in the spring "positioned us to be in this moment where we can come back and add things into the budget," Harris said.
The biggest expense is $13.5 million for public safety employees. Supervisors received a presentation last month to increase police, fire and sheriff's departments' salaries, amounting to $22.4 million annually by the second year.
Phase one of the pay increases for all three public safety agencies would begin in January, with phase two of the pay implementation plan set to launch around April to address step increases and pay compression.
Chesterfield's School Board is asking the supervisors to approve its own plans for surplus funding of $16.9 million. Pending the Dec. 16 public hearing, the school system would cover a 2% bonus to staff, pay for security upgrades, major maintenance and debt service.