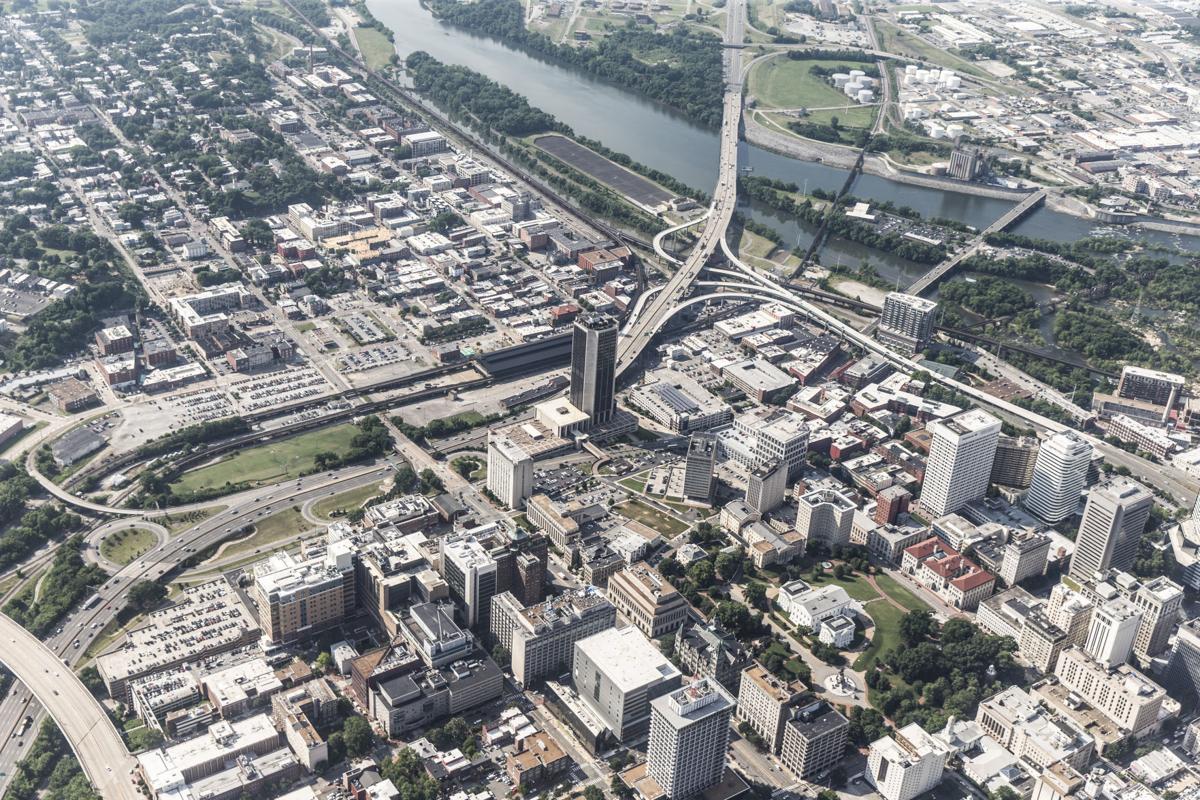 The city of Richmond has a new master plan.
After more than three years of development, the City Council voted unanimously Monday to adopt the Richmond 300 plan, which outlines the city's vision for development and growth over the next two decades.
Council members praised the work of the city's planners and those involved in the process, but said they still have some concerns, including whether there are enough protections for public housing properties and low-income neighborhoods at risk of gentrification.
In an informal meeting before Monday's vote, City Council President Cynthia Newbille asked that all council members submit amendment requests by Jan. 8 so that any changes can be considered soon after the new year begins.
"This has been a tremendous work on behalf of our city," said Newbille, the 7th District representative. "I think it portends incredible development throughout, but I also know there are amendments that many areas would like to see."
The 256-page document, based on public input gathered from approximately 7,000 residents, details land-use strategies to meet 17 goals. The goals include protecting historic properties and natural resources, improving public transportation and pedestrian and bicycle infrastructure, promoting tourism, and encouraging development to meet the demand for housing among residents of all income levels.
There was uncertainty about whether the council would approve the plan Monday, as a council committee forwarded the plan without recommending whether it should be adopted.
Councilwoman Ellen Robertson considered voting against it because she believes there's not enough attention paid to some low-income areas. Other council members shared similar concerns Monday.
In an interview last week, however, the 6th District representative said she changed her mind after the city's attorney advised that the council could amend the plan later if adopted.
"I feel very strongly we need to approve this plan, but be proactive in looking at these issues that are significant," she said Monday. "I look forward to presenting amendments."
Many of the people who spoke in a public hearing before the vote implored council members to approve the plan, even if they had some reservations or wanted specific amendments.
Rob Jones, executive director of the environmentalist community group Groundwork RVA and a Richmond 300 working group member, said the city is at a crossroads where vulnerable residents can be displaced by growth.
"We have the opportunity to build a model for how a growing city in the 21st century plans for its future," he said.
The master plan is not binding, but is still consequential. It guides the city and developers where they should focus their attention to build or rezone in the coming years, making it difficult for residents or politicians to object to development plans if they align with future land-use maps in the plan.
In other business Monday, the council voted unanimously to adopt Richmond Highway as the new name for U.S. Route 1 from Hull Street to its southern terminus at the city line on Walmsley Boulevard. The road was previously named Jefferson Davis Highway in honor of the former president of the Confederate States of America.
Alexandria, Arlington County and Prince William County also have recently renamed portions of U.S. 1 that were named for Davis.
Richmond estimates that it could cost approximately $40,000 for highway signs with the new name.