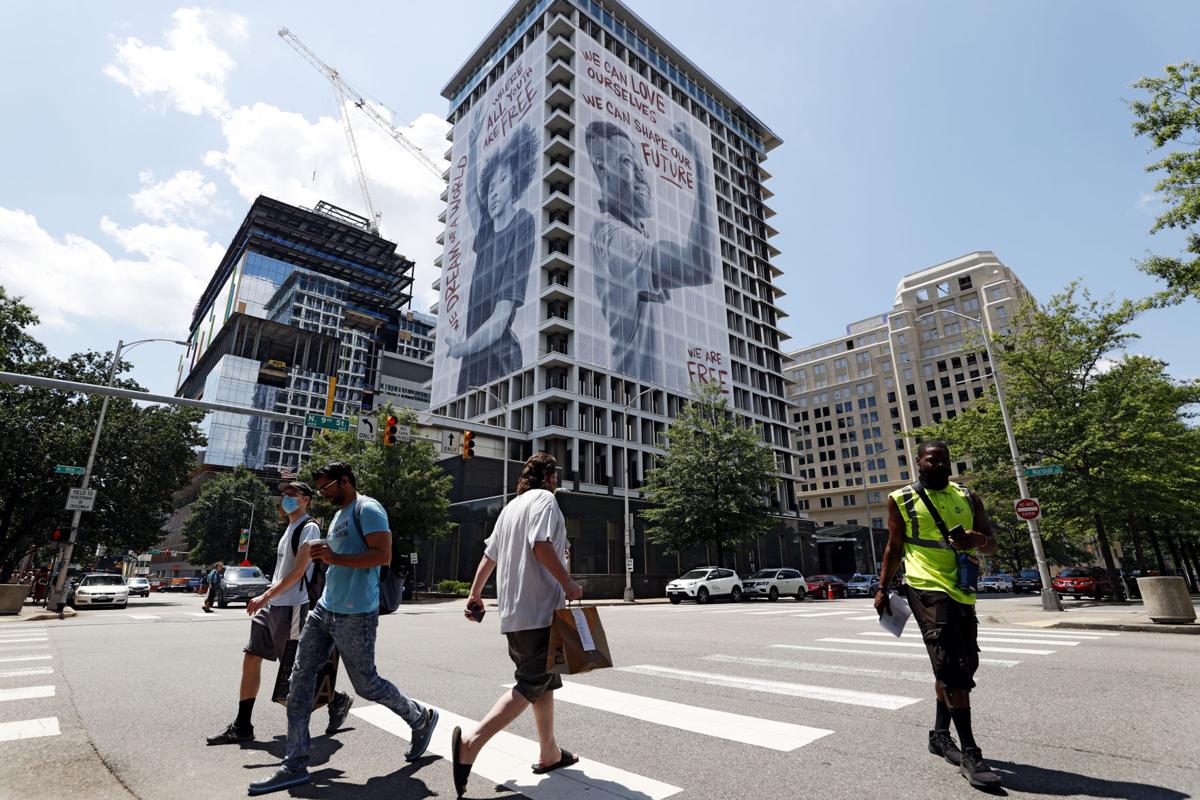 Richmond has hired a new deputy chief administrative officer, filling a key role in City Hall that's been vacant for two years.
The city on Thursday announced the hiring of Sabrina Joy-Hogg as the new deputy chief administrative officer for finance and administration. The job, previously held by former interim Chief Administrative Officer Lenora Reid, also involves overseeing the city's departments of budgeting and strategic planning, human resources, procurement and information technology.
The hire comes after a series of moves by the city to permanently fill several high-ranking administration jobs, including the directors of finance, budget, human resources and planning, as Stoney prepares to finish the first year of his second term in office.
"I couldn't be more excited about bringing Ms. Joy-Hogg on as a deputy chief administrative officer," Stoney said. "Our finance and administration portfolio is full of hardworking, creative public servants. I have no doubt that under her strong portfolio leadership, unified around a vision of efficiency and being customer-focused, they will thrive."
Joy-Hogg currently works in Uganda as a technical adviser for the nation's Ministry of Finance, Planning and Economic Development through the United States Treasury. She previously worked as the chief deputy city manager of Norfolk, deputy city manager in Charlotte and as a policy and planning specialist for the Virginia Department of Planning and Budget.
Officials said Joy-Hogg's annual salary will be $225,000.
"I am fortunate to have been selected by the city of Richmond and am excited to join a stellar team of individuals," Joy-Hogg said. "My work in international, state and local governments has taught me many valuable lessons. I look forward to using those experiences to enhance the work that [CAO Lincoln] Saunders and his team have already begun to provide the best city services to the people of Richmond."
Richmond's deputy chief of finance and administration job has been unfilled since 2019 after Stoney fired former CAO Selena Cuffee-Glenn in the wake of a nepotism scandal involving several of her relatives. Reid replaced Cuffee-Glenn in a temporary capacity for more than a year before she was sidelined by a medical emergency.
Saunders, Stoney's former chief of staff, said hiring a new deputy chief to fill Reid's old job had been a priority for the administration in recent months, particularly following the City Council's confirmation of his appointment to the CAO role last month.
"Sabrina Joy-Hogg brings unparalleled expertise and enthusiasm to this role," Saunders said. "With her experience in a variety of comparable localities, she'll be both an innovative and dependable addition to the team."
Joy-Hogg's start date is slated for Jan. 10.