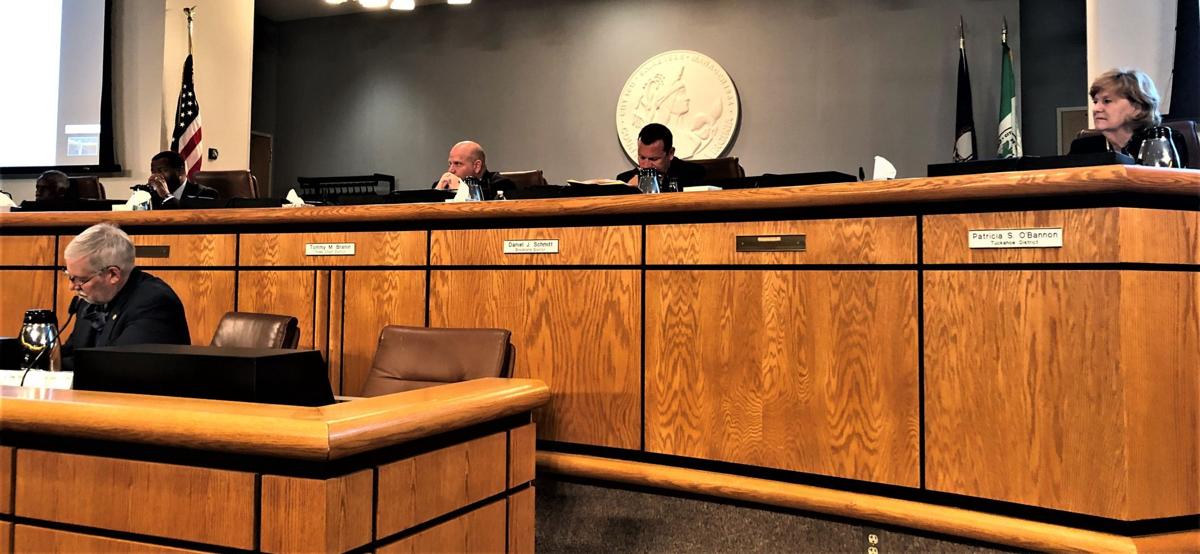 Henrico County's Board of Supervisors has unanimously approved a general fund budget for the upcoming fiscal year that includes raises for all 10,000 county employees.
The $983.9 million spending plan, approved Tuesday night, represents a 9.4% increase over last year's approved budget, or $84.8 million.
Last year's budget season included a planned 3% raise for all employees that quickly was scrapped, as the county ultimately cut $100 million from the budget because of the coronavirus pandemic.
While Henrico received more than $81 million in federal stimulus funding for pandemic assistance, the proposed budget does not assume future funding. Any additional monies received would be considered for eligible one-time expenses.
County employees will see a minimum salary increase of 4.4%, with some raises topping 14%. County Manager John Vithoulkas previously called the raises "generational," saying the county hasn't seen a minimum salary increase of 4% in nearly a decade.
In addition to salary increases, the approved budget kick-starts a two-year endeavor to increase minimum salaries for full-time hourly employees — to $15 an hour by June 2022, with an increase to $12.50 or $13 in the first year.
While the county is maintaining its real estate tax rate at 87 cents per $100 of assessed value, the average Henrico home rose 4.7% in value, to $290,600 from $276,800, meaning the property owner would pay about $120 more on an annual real estate tax bill.
Residents will see increases in monthly bills, including for water and sewer services and the solid waste program. Solid waste bills for refuse collection are increasing by $3 a month, and bills for water and sewer services are increasing by nearly $3 a month.